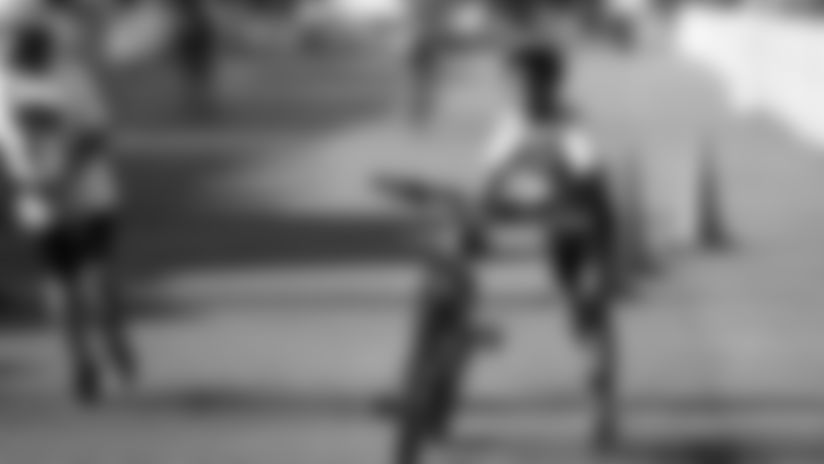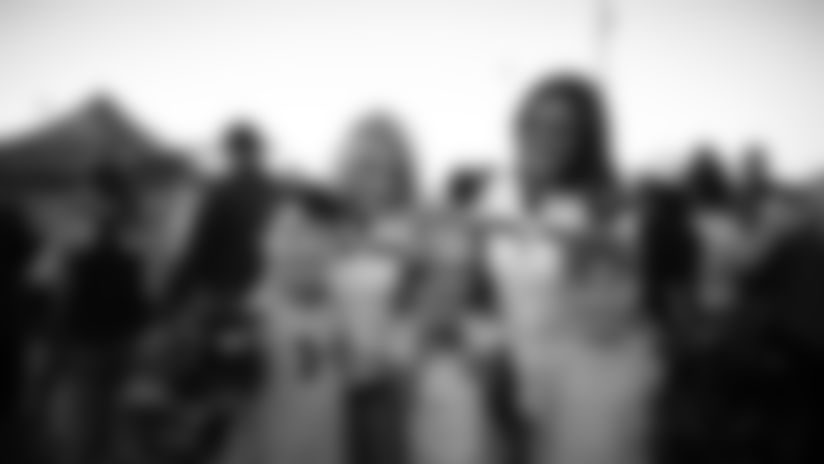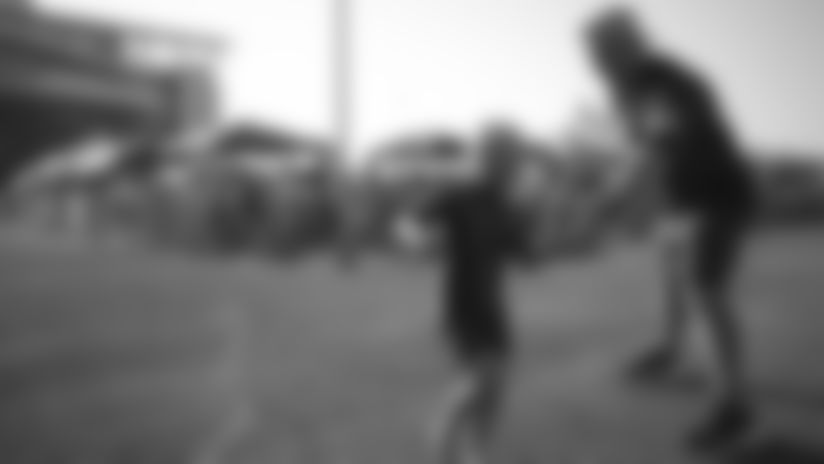 YMCA 5 Week Training Program
These 5-week hands-on training programs provide an amazing opportunity for kids to get ready to complete their first triathlon. Through a unique partnership with the YMCA of Greater Houston, kids across the region are able to get expert instruction and gain the confidence and abilities necessary to become triathletes. Each program consists of five hour-and-a-half sessions that focus on each of the four disciplines of the sport of triathlon. 
These programs are free if you are a member of the Y. The charge for non-members is $25. But there are a few things you must understand before registering for one of these programs:
They are NOT learn-to-swim programs. They are focused much more on education and awareness than "hard-core" training. Separate swim lessons are available at most Ys and should be completed if you do not know how to swim. All kids will be required to complete a swim test.
Your child must be registered to participate in the 2020 Houston Texans Kids Triathlon. You will be asked to provide proof of registration during the first session.

If you are not able to commit to every session and to participating in the actual triathlon, please do not take up one of the valuable spaces in the class. Hundreds of kids need these programs to be ready and we do not want to turn anyone away.

These sessions will start in March and will fill very quickly.
Training program list coming soon!
Hands-On Clinics
In addition to the 5-Week Training Program, we are proud to offer multiple hands-on clinics at locations across greater Houston. Each clinic lasts for 3 hours and will give each participant the knowledge they need to complete a triathlon. These clinics are not as intensive as the 5-Week Training Program, but they are ideal for young athletes who are physically ready to complete the triathlon but need some practice and knowledge.
At the start of each clinic, the participants will be divided into 4 groups (usually by age). After a brief introduction, the 4 groups will each rotate across 4 different stations. Each rotation lasts for 30 minutes and gives every participant the opportunity to swim, bike, and run and practice their transitions. Each clinic ends with a question and answer session that helps make sure everyone is ready for race weekend. Parents are welcome to attend, but we ask that you allow the coaches to do all the coaching.
These clinics are free if you are a member of the Y. The charge for non-members is $25. But there are a few things you must understand before registering for one of these clinics:
• They are NOT learn-to-swim programs. They are focused much more on education and awareness than "hard-core" training. 
• Space is limited in each clinic and advanced registration is required. Please let us know as soon as possible if you have registered and will not be able to attend. It will allow us to offer your space to another young athlete.
Clinic list coming soon!
Training Guide courtesy of Texas Children's Hospital
The Houston Texans and Kids Triathlon, Inc. are proud to partner with Texas Children's Hospital on the 2020 Houston Texans Kids Triathlon. To prepare yourself or your child for the race, Texas Children's Hospital has put together a guide that offers nutrition advice, an endurance training plan and safety tips so all participants will train properly and perform their best on race day. This tool is FREE so make-sure to download and print today!
To download the guide, click here!
The Buddy Program
At the Houston Texans Kids Triathlon presented by Texas Children's Hospital, our commitment is simple. Any child who has the desire and ability to become a triathlete should be given the opportunity. For this reason, we work with generous individuals and organizations to offer registration scholarships to kids who would not otherwise be able to participate. In select situations, we are also able to provide some of the equipment necessary to complete the race.
If you know of a child who would benefit from The Buddy Program, please let us know or encourage them to contact us directly. Every child who completes the Houston Texans Kids Triathlon is doing something amazing, but kids who are able to participate because of The Buddy Program are truly special. To learn more, please contact one of the folks below:
Race DirectorChris Reese
Email: Chris.KidsTriathlon@gmail.com
Phone: 904.448.2464
Event DirectorTom Gildersleeve
Email: Tgildersleeve@comcast.net
Phone: 904.610.9921
School Programs
This program has quickly become one of the hallmarks of the Houston Texans Kids Triathlon. During 2020, it will enable us to engage more than 20,000 students across Southeast Texas in discussions about the importance of being healthy, active and responsible. And, it will result in donations of more than $19,000 back to schools to support their on-going efforts to motivate kids to exercise every day and watch what they eat.
The primary goal of these programs is to encourage kids to do something healthy and active with their friends. Most participants in the Houston Texans Kids Triathlon are first-time triathletes, though more than 80% of the kids elect to participate again the next year. Every finisher gains a huge sense of accomplishment, and everyone involved experiences a tremendous amount of pride. The event enables participants, many for the first time, to represent their school and to help it earn money to fund new equipment and programs.
Important Details
The #1 objective is for the kids to see that being healthy and active can be fun.
The program is very flexible, but it usually works best when two or three people at a school embrace the effort and actively encourage kids to participate. The more excitement and enthusiasm, the better. The leaders can be parents, staff or teachers.
Participation can be as simple as agreeing to form a team and notifying all students and parents about the team through existing channels. This can include PTA meetings, school newsletters, teacher announcements and enclosing event information in weekly folders.
Our objective is to introduce kids to the healthy habits of swimming, biking, and running, and there is also a strong focus on proper nutrition and safety.
Every school that participates earns $10 per participant for an educational grant to use at your discretion.
If you want to grow your school's team, Kids Triathlon, Inc. has numerous resources available – at no charge – to assist you. These include:
Student assemblies that focus on nutrition, exercise and being responsible;
Coaches available to transform a day's P.E. classes into Intro to Triathlon sessions;
Volunteers who are able to lead before or after school triathlon clinics; and
Printed posters, brochures and registration forms.
Registration is easy. You can either direct parents to register online via our website or hold a registration drive where kids bring their completed forms and payment to their teachers or central collection point.
Lots of prizes are available if you want to turn participation into a school-wide contest. Classes with the highest participation rates can earn free lunches, cool t-shirts, or gift cards.
For more information about how to get a team started or to officially form a Houston Texans Kids Triathlon Team, please contact our team coordinator, Lagenia Clark. She can be reached at 281.830.5411 or through email at LageniaC@comcast.net.