Texans Legends and Ambassadors | Houston Texans - HoustonTexans.com
The Houston Texans Legends Community was established in 2017 to celebrate, educate and connect all former Texans players with one another and the organization. Legends gather annually during Homecoming Weekend to celebrate all the great contributions of former Texans players to the game of football, the organization, and the city.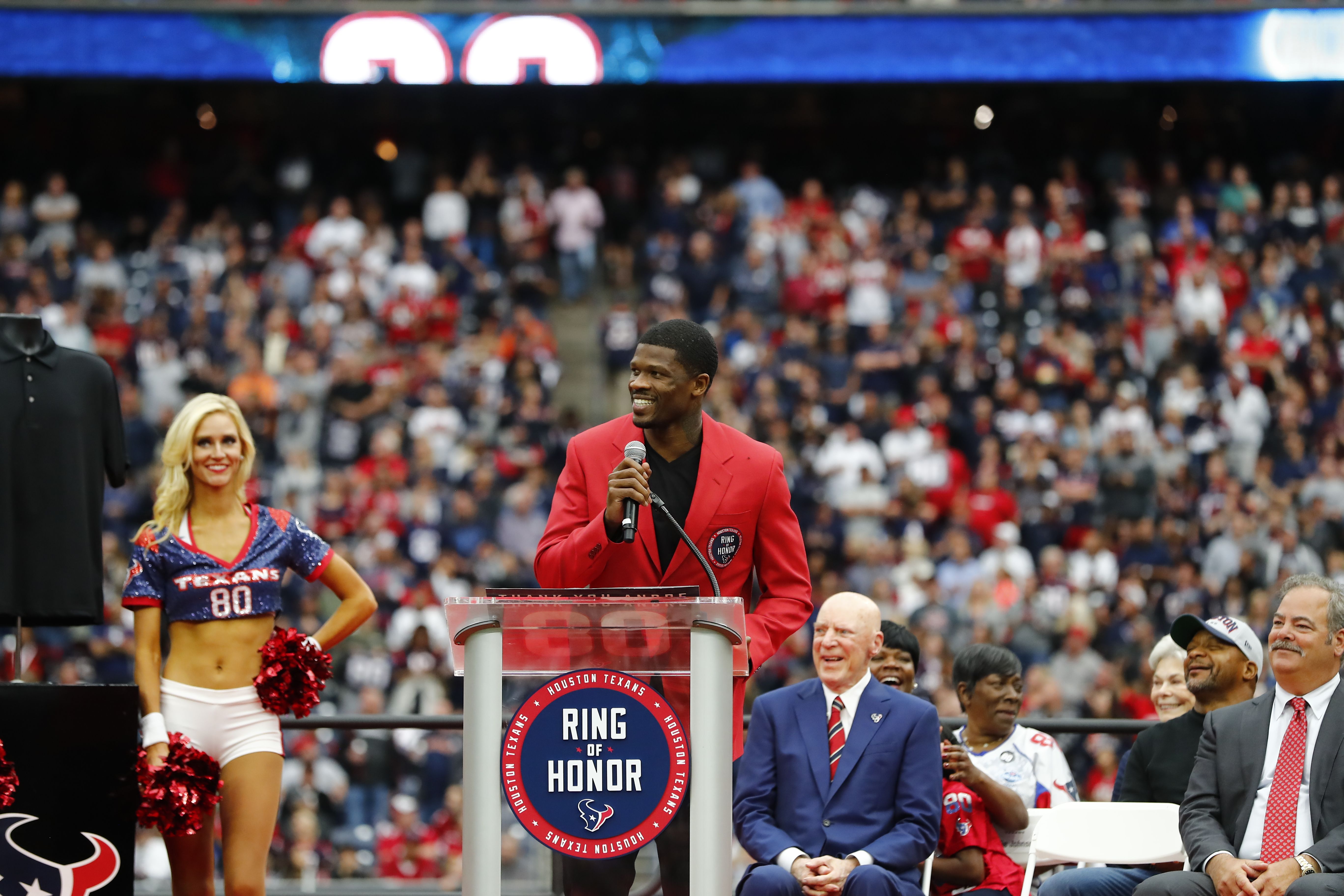 Andre Johnson
Texans Legend and Texans Ring of Honor member Andre Johnson was inducted into the Texas Sports Hall of Fame. The four-time All-Pro wide receiver holds the Texans' records for the most career receptions, most receiving yards, most receiving touchdowns, most receptions in a single season, most receiving yards in a single season, most seasons with 100-plus receptions, and most starts. He was the first player in NFL history to record seven games with 10 or more receptions in 2008. Johnson is the first Texans player to be inducted.