Deserves a Crown | Houston Texans - HoustonTexans.com

The Houston Texans Crown Royal "That Deserves A Crown" program recognizes an outstanding fan at each Texans home game for making a positive impact in the community.
Each winner receives a $100 Fanatics Gift Card and a $1,000 donation to the honoree's nonprofit or cause of choice.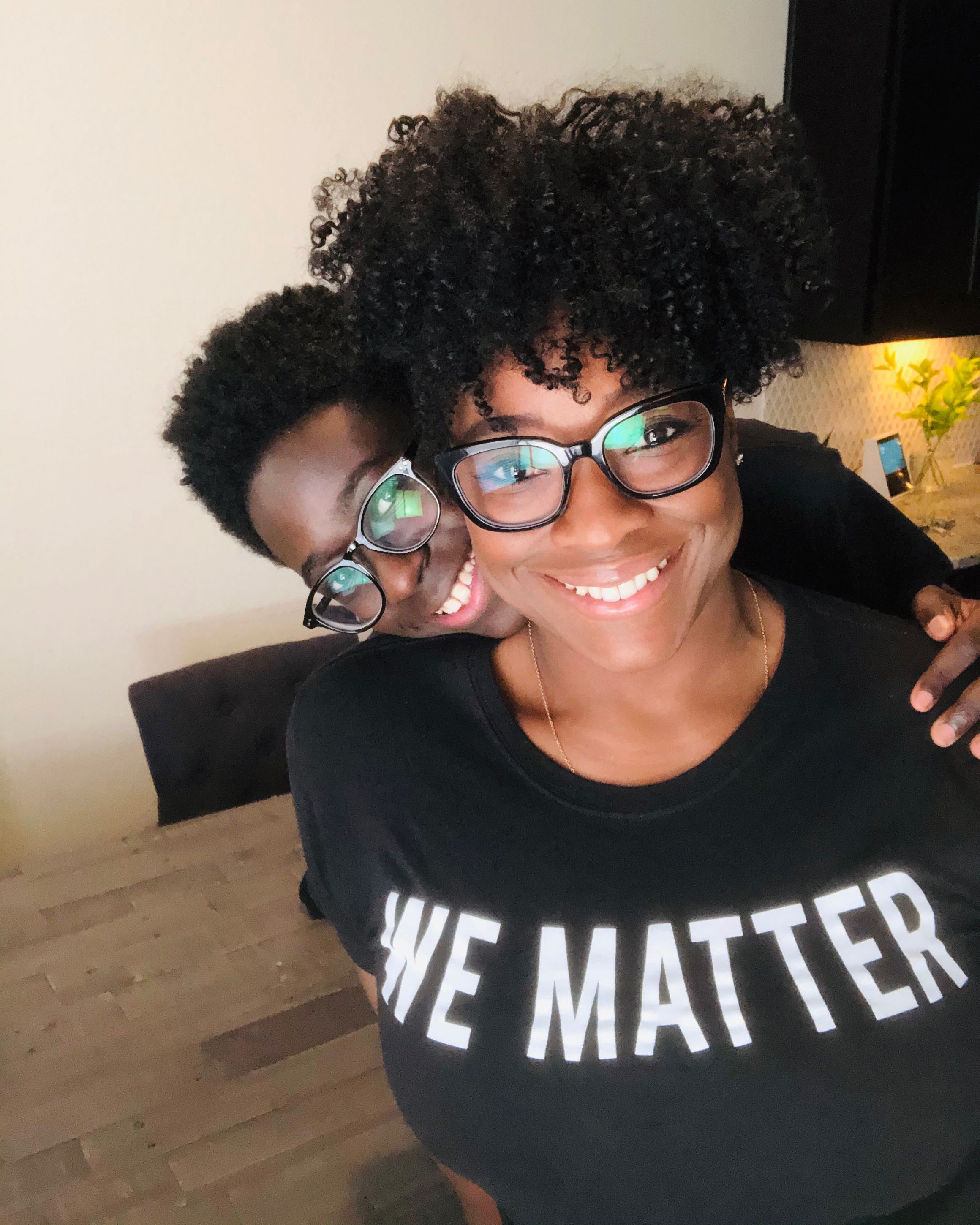 Skyra Thomas
Director of Operations and Programming / 8 Million Stories, Inc.
Skyra Thomas has a serving nature. She always wants to improve the lives of those most in need. Every community she has lived in, she has taken an active role in serving those most in need. That passion has not subsided. I know she wants to make a positive impact on the African American community in Houston. She is also a natural born leader. When issues arise, she naturally thinks of ways to rectify the problem. Her skill sets and unmatched leadership is one of the main reasons why the students at Eight Million Stories succeed.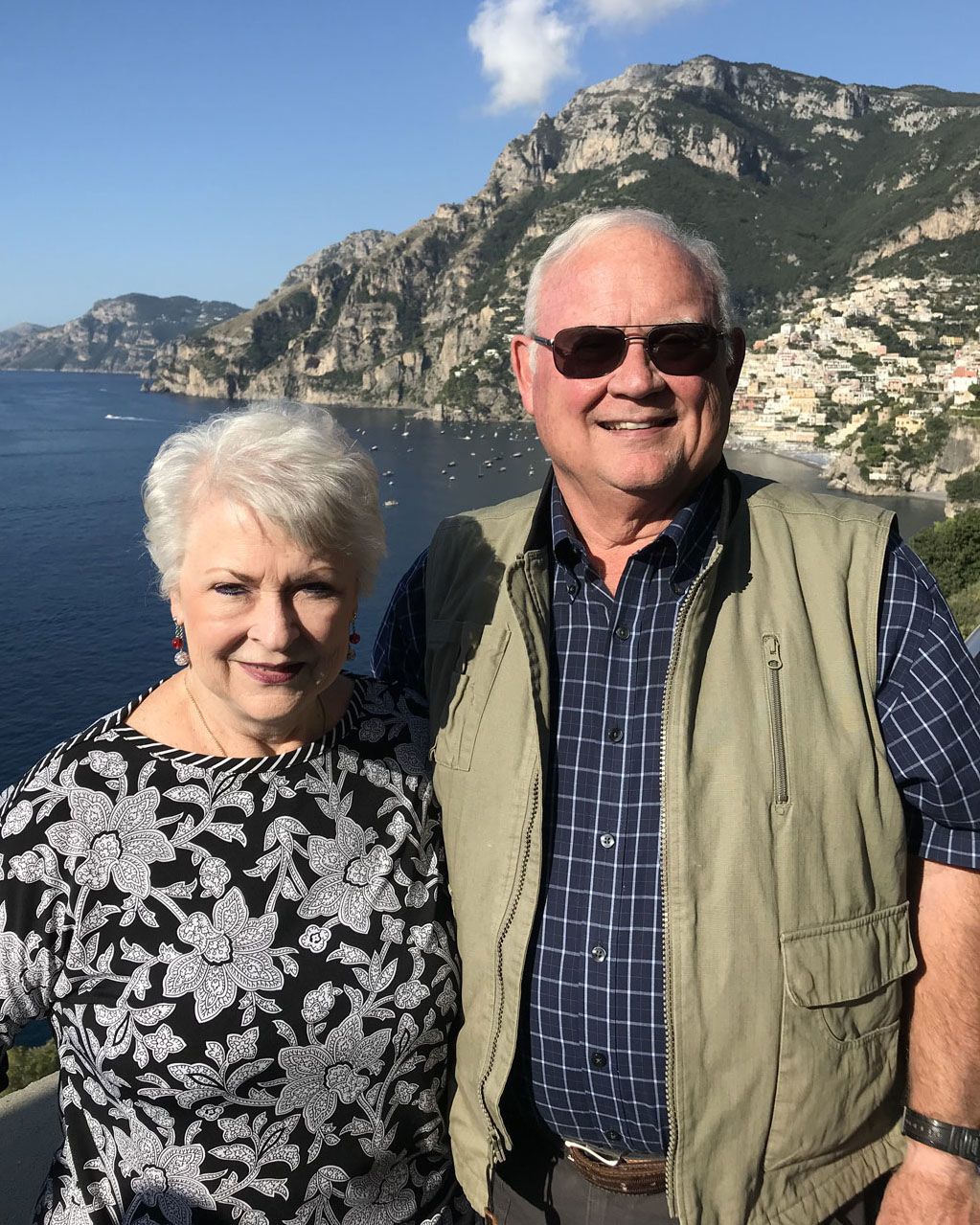 Cindy and Tommy Gentry
Volunteers, Cy-Hope, Inc.
The purpose of Cy-Hope, Inc. is to rally the entire community around the goal of bringing hope and opportunity to every child in the Cy-Fair area. Cindy and Tommy Gentry have been volunteering for Cy-Hope since 2016. Cindy has helped in every area of Cy-Hope's Hope Chest Resale Store – cashiering, coordinating group volunteer projects and administrative support – to keep the store running smoothly. She began sewing face masks - more than 500 and counting - to sell in the store. Tommy leads the groundskeeping volunteers and regularly works with Boy Scouts on their final projects for Eagle Scout awards. Since we are a non-profit, most of our property improvement projects have been completed by these Eagle Scouts under Tommy's patient guidance. His knowledge and expertise have benefited these young men's lives in a positive way. During the pandemic, the Gentrys have coordinated blood drives have continued to volunteer to help provide resources to the families of Cy-Fair ISD. For their skills, knowledge, willingness to help others, and dedication to the community, they "Deserve a Crown."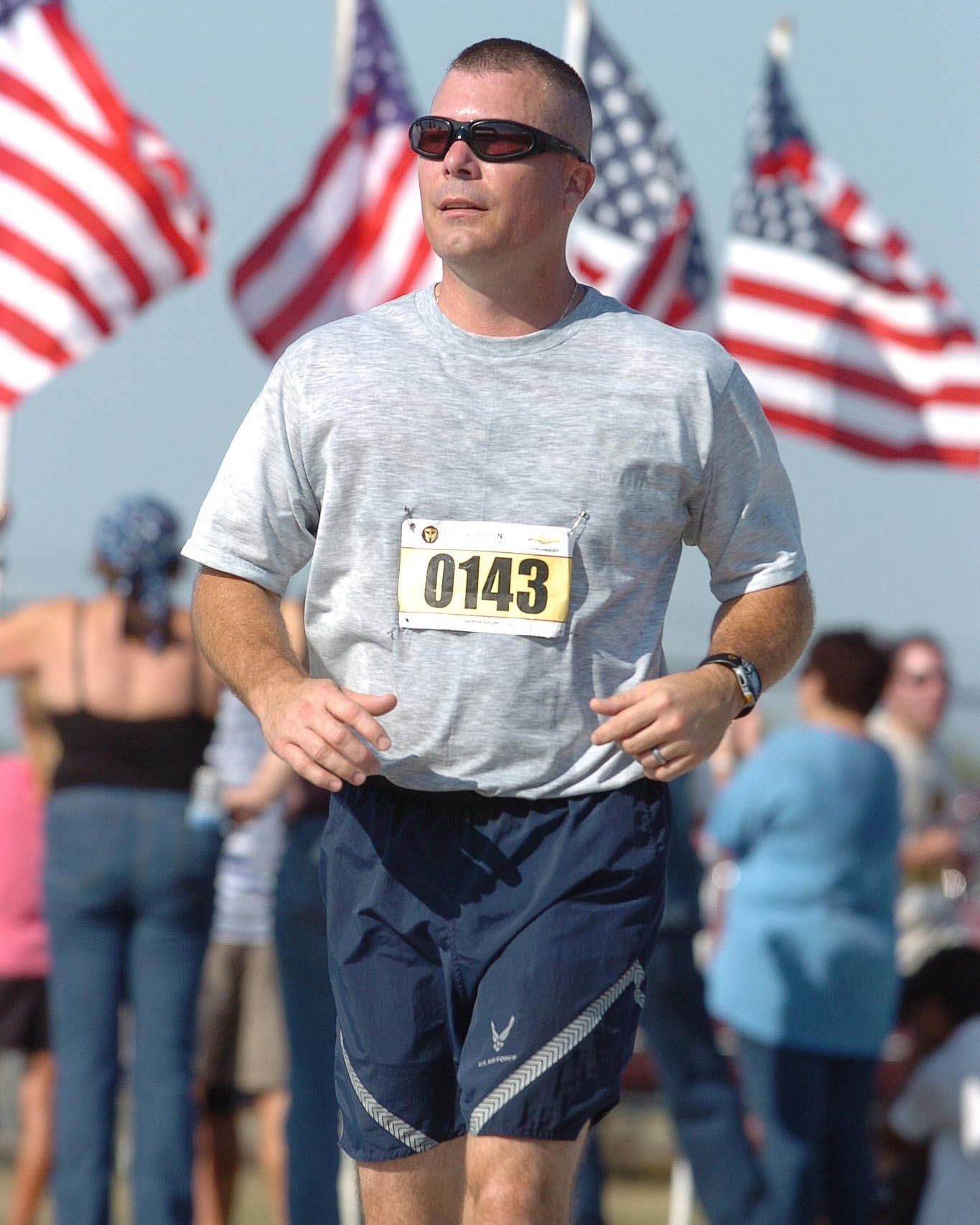 Michael Cornitius
Texas Military Department Command Senior Enlisted Leader/Chief Master Sergeant
Mike has supported many events for the men and women in uniform and the community such as USO open house at Ellington Joint Reserve Base and was instrumental in housing USO at Ellington Joint Reserve Base by securing a facility exclusively for their use in supporting troops all around the greater Houston area. In the past, he has supported both breast cancer and wounded veterans fundraisers among many other community support organizations trying to bring awareness to the community. He is an advocate in supporting behavioral health for military troops by working with community and state partners bringing mental health organizations together with those needing immediate and lasting assistance for challenges they may have coping after exposures through their service. He has been a Houston firefighter for the past 28 years and a volunteer firefighter with League City Fire Department in the past giving back to the community he lives in. Mike has been in the military for 32 years and is still going strong supporting all members of the Texas National Guard.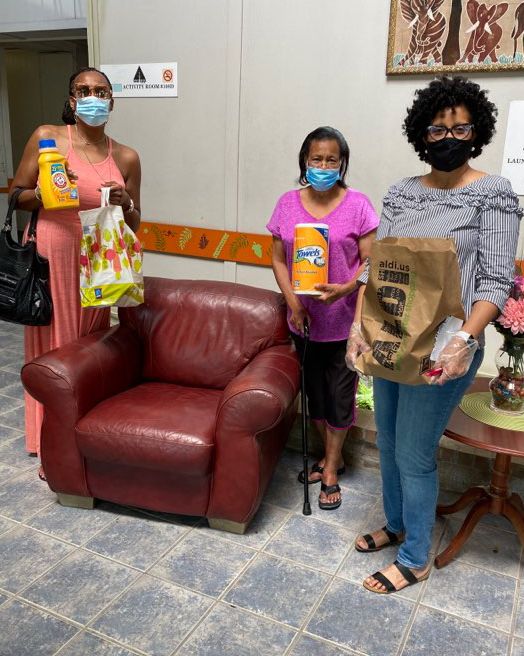 Carolyn Jones-Darville
Co-Chair Houston Texans YMCA Board
Carolyn Jones-Darville has been an active member of the Houston Texans YMCA Board for two years. Before serving as a board member, Mrs. Jones-Darville was actively engaged in the Third Ward, South Park, and Sunnyside communities. As a board member, she jumped into the fold and volunteered to chair the Community Development committee. Under Mrs. Jones-Darville's leadership, the Houston Texans YNCA has garnered support from several new community partners. This increased the Houston Texans visibility in the community as well. In March of 2020, the YMCA of Greater Houston closed its doors. Under Mrs. Jones-Darville's leadership, the community development committee mobilized to assist active older adult members (seniors) of the Houston Texans YMCA. The committee mobilized and raised approximately $500, and assembled over 200 COVID-19 baskets. The baskets along with a hot meal were delivered to seniors. The seniors were very appreciative.
Mrs. Jones-Darville is a retired ExxonMobil employee and through the employee giving program, she has raised over $5,000 in matching funds from ExxonMobil in 2020. Carolyn Jones-Darville has engaged the Texans YMCA in 2020 Get Out the Vote campaign. In partnership with the Junior League of Houston, The Houston Texans YMCA will have mail-in voter registration cards for its members. Carolyn Jones-Darville is compassionate, caring, and has a genuine desire to serve the community. She truly "Deserves a Crown".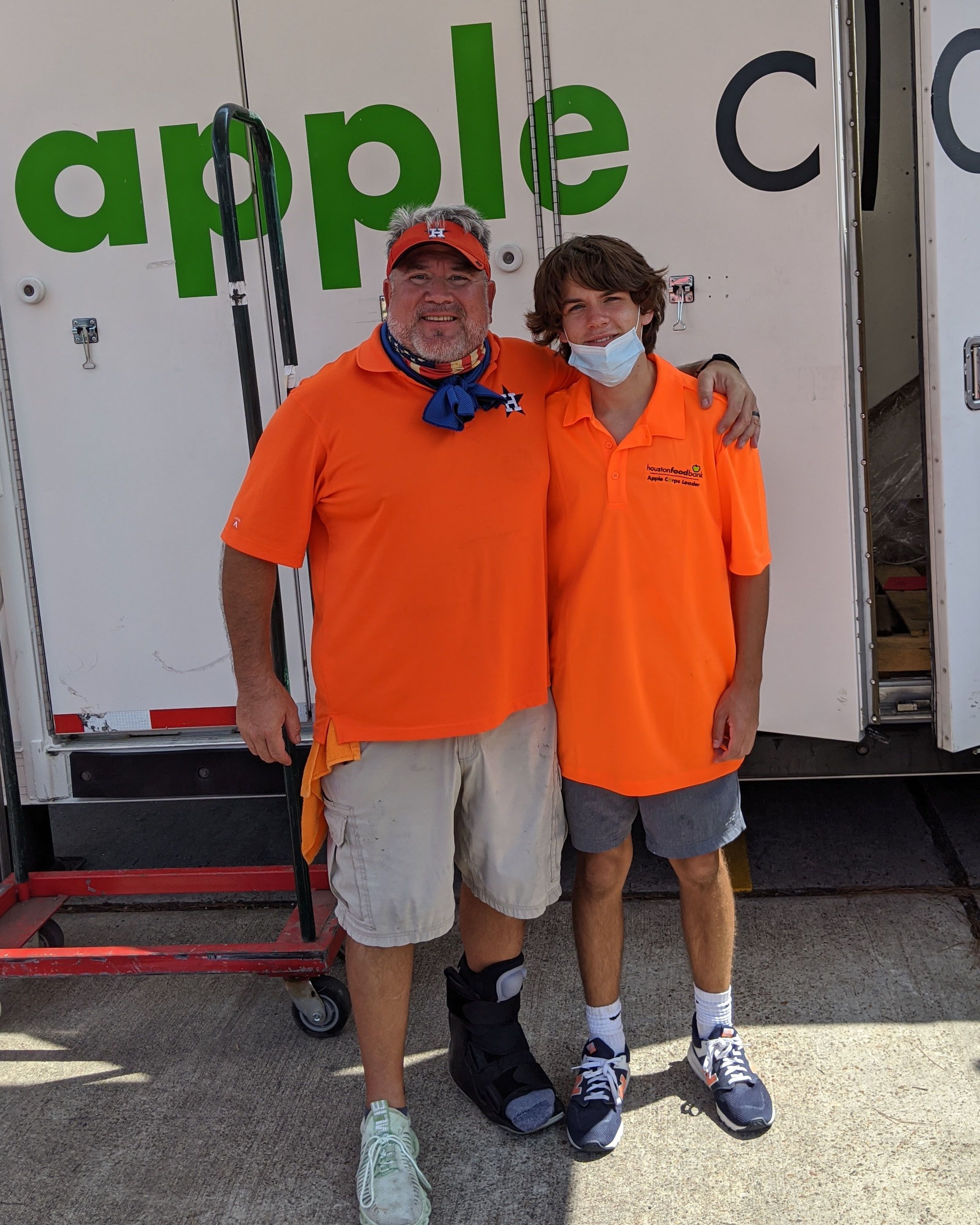 Robert Martinez
Houston Food Bank Apple Corps Leaders dedicated volunteer
Robert Martinez is a tireless volunteer for Houston Food Bank for the past 15 years. Four years ago, he joined HFB's dedicated volunteer group, the Apple Corp Leaders. As an ACL, Robert has mastered running mobile food distributions. For two years, one or two times per month, Robert goes to the Spring Branch Family Development Center to set up tents, instruct the volunteers how to distribute the food from the mobile and oversee the distribution to clients.
Robert was recently called on to help with 8 drive through food distributions in LaPorte at a Wells Fargo branch on Saturdays from August 1st to September 19th. Robert has been vital to the success of these distributions. He arrives early to meet the delivery of tents and tables, examines the available food and calculates the amount of food for each family. He trains the volunteers to separate and bag the food and supervises the loading of food into vehicles. Robert stays until after the distribution ends to ensure the area is clean and the mobile pantry is ready for pick-up. Robert is also available at any time to deliver food to our elderly clients who are homebound due to COVID-19.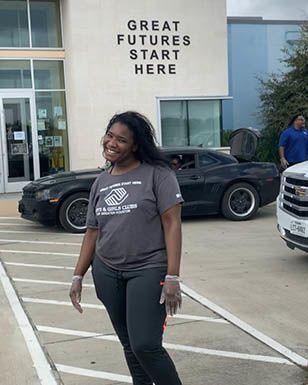 Britney Harris
Manager of Programs at the Boys and Girls Club of Greater Houston
Britney is energetic, passionate, and does whatever it takes to complete the mission. Her vision for why we do what we do surpasses most and shows that most of what we do just can't be done without her. She spearheaded the Boys & Girls Clubs of Greater Houston Project Gives initiative which included food distributions at various Clubs during our most recent economic shut down. Since the COVID-19 pandemic in March, the Boys & Girls Clubs food distributions have served over 65,000 individuals under her leadership. Britney provides support related to membership, sports programming, family development, and staff training just to name a few. Britney truly deserves a crown for doing whatever it takes!
Brandon Hughes
Fire Fighter with the Houston Fire Department
Brandon takes pride in what he does as a fireman. He is always willing to perform any task assigned to him; be it the lead-person going into a burning structure; rescuing/treating victims, cleaning/maintaining the fire apparatus, or assisting with medical treatment when assigned to the ambulance for a shift. Brandon is also an AWESOME father! When he's not at the fire station, he is participating in the many academic and athletic activities with his four children. Brandon is dedicated to his profession, serving the citizens of Houston, and he's a Houston Texans fan; making him a deserving recipient for the award.