Luxe Homefield Hub | HoustonTexans.com
Luxe Exclusive
Dedicated Luxe Suite Entrance

9:45 AM I Dedicated entrance for Luxe members and their guests at East and West Clubs. A complimentary beverage will be provided upon arrival in the lobbies.
---
Luxe Lounge

9:45 AM through 1st quarter I Enjoy wine & spirit tastings and lite bites in the 200 Level elevator lobbies.
---
Verizon Sideline Seats

9:45 AM I Must have a sideline seat ticket for access. Meet a Texans staff member in the lobby for escorting.
---
BMW Luxe Squares

9:45 AM through Kickoff I Participate in BMW Luxe Squares in the Luxe Lounge for an opportunity to win autographed items.
---
BMW Postgame Experience

Exclusive postgame experience for Luxe members to access the field, take pictures and kick field goals. Must be reserved in advance via e-mail.
---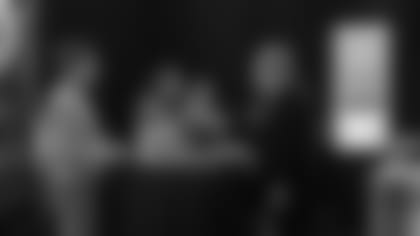 LUXE Lounge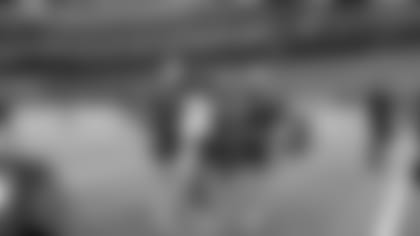 BMW Postgame
Things To Do
Bullevard

9:30 AM I $2.50 Bud Lights, sponsor activations and more
---
Kids Corner

9:30 AM I Chevron Stem Zone, inflatables, face painters and more
---
TD Zone

9:30 AM I Football drills
---
Bud Light Plaza

9:30 AM I $2.50 Bud Lights, Texans Radio stage and more
---
Modelo Gold Lion Tailgate

9:30 AM | East side of the stadium across from East Club entrance
---
H-E-B Tailgater of the Game

Judges will visit tailgates at 9:30 AM in the Yellow Lot
---
Online Auction

Check out exclusive items we have to offer for the Online Auction benefiting the Houston Texans Foundation here.
---
Pregame Show
Reppin' H-Town
---
National Anthem
---
Flag Holders

Members of the Somos Texans Community
---
Color Guard
---
Coin Toss

Hyundai Representative and Hope on Wheels Representative
---
In-Game Entertainment
Halftime Show

Houston Texans Cheerleaders All Stars
---
Special Recognitions

Small Business Boost presented by Amegy Bank Winners Recognition
---