Spirit of Service | Houston Texans - HoustonTexans.com

The Houston Texans would like to recognize gameday staff members that have made a positive impact on our fans and Season Ticket Members. These are the individuals that continue to go above and beyond to provide excellent customer service to our fans and show their commitment to the Houston Texans organization. To earn the Spirit of Service award, staff are nominated by their supervisors, secret shoppers, teammates and fans. If you have a gameday staff member that you would like to nominate for this prestigious award, please share your nomination with us by clicking on the link below.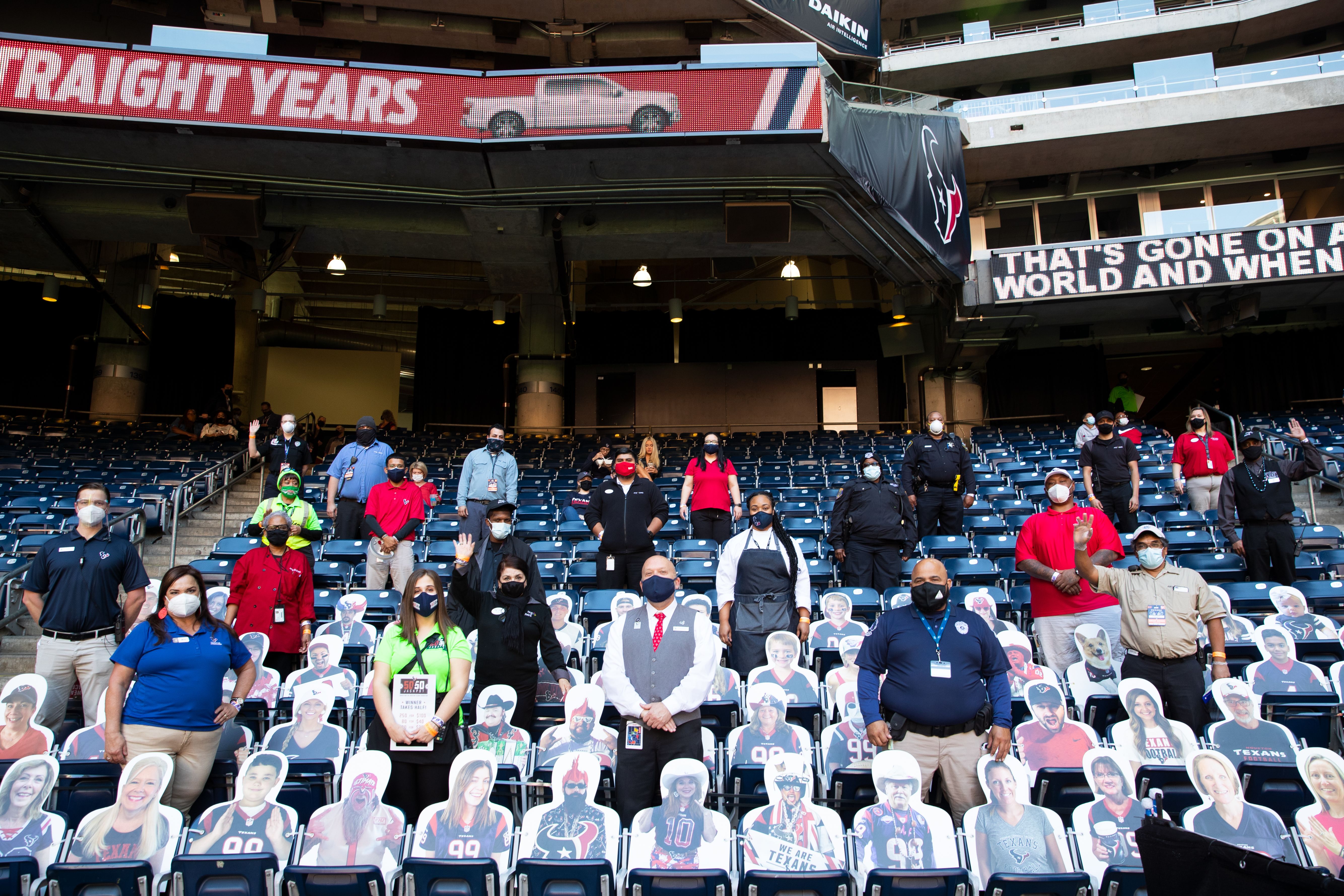 2020 Spirit of Service Award Winners
Emilio Ashcraft, Jorge Hernandez, Eric Villarreal, Vanessa Wiltz, Elton Charles, James Cavitt, Julian Paez Magsino, Deborah Jones, Celeste Gras, Ryan Walker, Richard Lowe, Brian Franklin, Ashton Desmith, Jasmine Rae, Devonte Oree, Jimmy Soliz, Christina Fought, Deloris Jackson, Eric Hall, Flor Muga, Damitrius Macklin, Missy Malechek, George Reed, James Scheffer, Andre Gonzalez, Colby Wright, Ada Tam and Heather Rouat
2019 Spirit of Service Award Winners
Pictured to the Left: Howard Butler, Javar Brown, Aaron Hebert, Matt James, Katherine Davis, Mary Gonzales, Lakisha Cooper, Kyrie Cassin, Patricia Thomas, John Mendoza, John Land, Anita Wilson, Hilda Taylor, Patricia Krivik, Erika Benavides, Shante Green, Michael David Jr., Albert Gamble, Joaquin Kemp, Julie Cocco, Victor Washington, Dianne Flanagan, Jeoffrey Coleman, Torez Hicks, Jorge Olivares, Don Rittenhouse, Shelley Landry, Erin Martinez, Alex Overdiep, John Moore.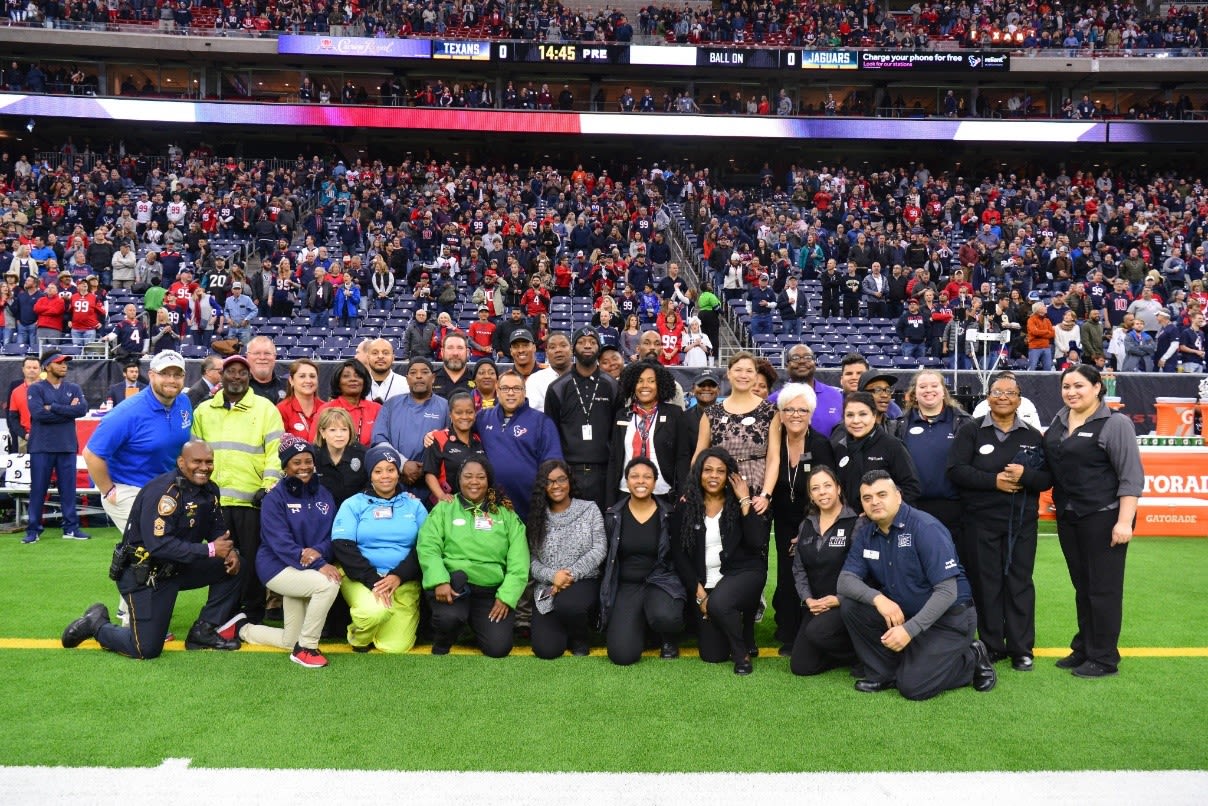 2018 Spirit of Service Award Winners
Pictured to the Left: Howard Butler, James Thomas, Matthew James, Harris County Deputy Richard Goffner, James Flynt, Michael Bukowski, Mike Spooner, Debbie Rice, Margaret Henry, Latrece Ard, Ersca Adams, Adrienne Dukes, Paul Ireland, Ernesto Martinez, Brandon Dague, Alycia Bryant, Jamilah Robinson, Roger Barerra, Charee Mason, Andrenette Ray, Rogers Basped, John Kelly, Verna Leaks, Benjamin Porter, Jada Brown, Demetrius Akins, Grace Green, Flor Muga, Denisse Benavides, Linda Howell, Victor Ledezma, Theresa Rojo, Eylvia Garza, Bonita Bryant, Tralane Cardona, Erick Harrell, Kenneth Hudson, Alexis Ovall.