Look at these Valuable Moms!
Chosen for their passion for youth football and commitment to improving player safety, eight moms are selected to be representatives of the Most Valuable Moms program presented by Houston Methodist and GE for the 2020 Texans season! As part of this program, each mom will receive a personalized game ball, 20% OFF at the Houston Texans Team Shop, and recognition in newsletters and HoustonTexans.com. Plus to win additional prizes on their behalf, a Texans Legend will participate in the Most Valuable Moms Quarterback Challenge on Texans gameday in their honor.
Get to know the winning moms more as we celebrate all they do for youth football!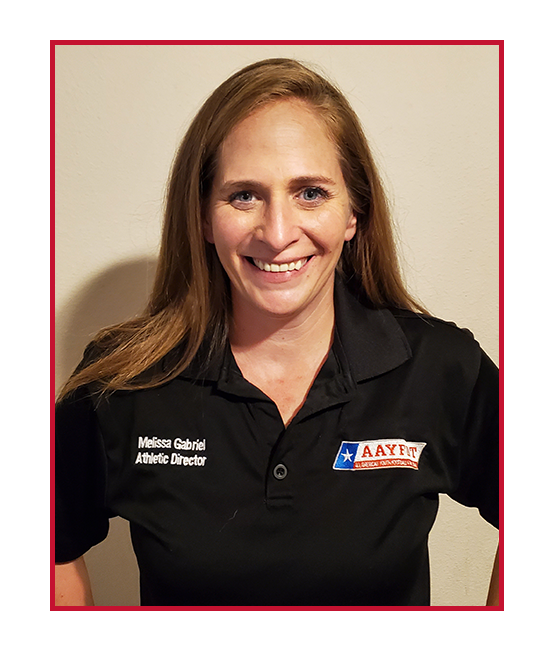 Melissa G.
League Name: All American Youth Football and Drill Team
League Role\Position: Athletic Director
Years with Organization\Team: Entering 12th year
Favorite Football Player: My son.... NFL: JJ Watt
Favorite Football\Sports Memory: Watching my son kick a field goal and seeing/hearing his reaction to HIS accomplishment. THAT is what keeps me going on stressful days trying to run the league.
Advice to Fellow Football Moms: Always find at least one thing your child did well at each game, don't fret over a loss. Your kid is going to beat himself/herself up more. Make sure he/she learns from their mistakes but doesn't harp on them. You need to praise them and be their biggest cheerleader.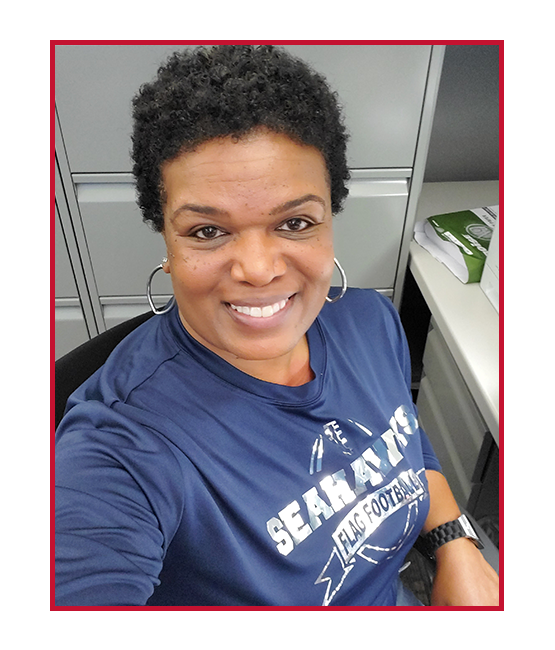 Felicia K.
League Name: Fort Bend Youth Football League/Fort Bend Seahawks
League Role\Position: Assistant Athletic Director FBYFL/ Head Flag Coach Fort Bend Seahawks
Years with Organization\Team: 7 years with Fort Bend Youth Football League / 5 years with Fort Bend Seahawks. I have been volunteering with youth sports for 16 years.
Favorite Football\Sports Memory: My best football memory is seeing all the young men that have come through the youth sports programs do well after youth sports. Some of them have gone on to play middle school, high school, college and NFL football. It's a joy to see them come home remember me when they see me. We become like family. I always call them my babies no matter how old they've become. I also became the first female head flag coach in FBYFL two years ago, and that was a huge milestone for me. I started coaching the flag kids 5 and 6 year old, and I absolutely love it. They keep me on my toes.  
Advice to Fellow Football Moms: My advice to other football moms is to learn as much as you can about the sport. Although there's so many negative narratives about football, there are a lot of positives out there. Football is safe and fun. The kids love it and it teaches them how to be team players as well as leaders within their teams and communities.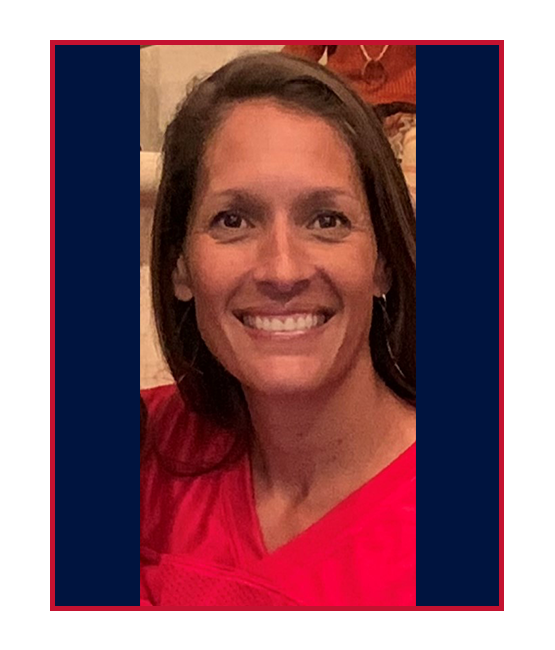 Berkley B.
League Name: SBMSA/ Spring Branch Memorial Sports Association 
League Role\Position: I served on the board as the Volunteer Coordinator for 5 years
Years with Organization\Team: My 4 Boys have been playing in SBMSA for a total of 14 years 
Favorite Football\Sports Memory: My second son, Bradley, was playing his last year of SBMSA football in 6th grade and was in the championship game. They trailed the entire game and won it on the last play of the game. My son made a great block as a fullback opened the hole and the running ran for 70 yards to score. My husband was the offensive coordinator, which made it even sweeter! 
In addition, one of my very favorite moments as a mother and I guess I would say as a football mother was watching my oldest son sit next to his varsity football coach after a great senior season during a high school baseball game and just talk with him. There was a relationship, there was a bond so deep that I had never noticed during a football game. I believe there was a mutual respect and friendship that started on the field and will continue throughout my son's life. 
Advice to Fellow Football Moms: Enjoy every snap, enjoy every play and cheer loud and proud. Your boy is giving everything he's got and it's up to you to give everything you've got. And demand sportsmanship as it will carry him throughout his life on and off the field.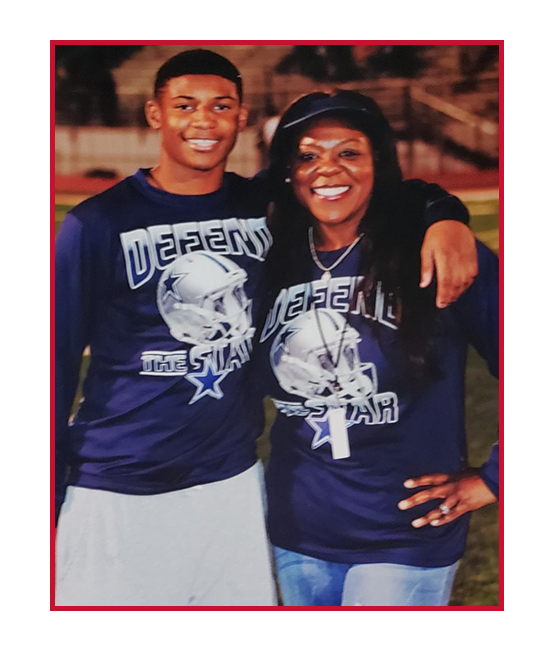 Bianca A.
League Name: Fort Bend Youth Football League
League Role\Position: Vice President for Sugar Land Cowboys Organization/Assistant Coach-Flag Level
Years with Organization\Team: 10 Years with Fort Bend Youth Football League/Sugar Land Cowboys
Favorite Football\Sports Memory: In 2018, I became the first female coach for the Sugar Land Cowboys. We needed a Flag Coach and I stepped up to just help the head coach run practice. Well, the love for the game and kids took over me and I stayed the course. I became the Assistant Head Coach. That year, we finished the season 7-1 and our Flag team advanced to play in the FBYFL Lone Star Championship Bowl Game. When we ran out onto the field at Rice University Stadium that cold November afternoon, I was proud. Proud to be a part of something great. My two sons looked at me and said, "Well done, Mom. We are proud of you." They had watched me for years pack coolers, lunches, towels, snacks, uniforms, serve as team mom, AD, a monitor, a water girl, a volunteer at Bowl games, you name it and I did it. But this was something different. Their mom, was now Coach B; and they were proud to be standing beside me cheering me on just as I had done for them.  
Advice to Fellow Football Moms: My advice to other football moms is to exemplify everything that you expect your son to be. Learn the game. Love the game. Be present. Get involved. Your sons are watching you, too.