The Houston Texans brought in two free agents Tuesday who have a lot in common.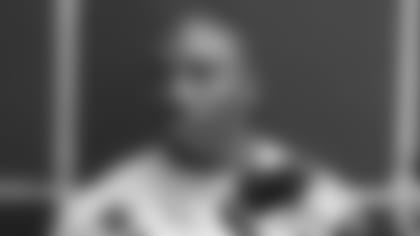 Both were former starters who basically sat on the bench last year. Both still feel they can play in the National Football League. And both wouldn't mind doing that in Houston.
Linebacker Danny Clark started 31 of 32 games for the Oakland Raiders in 2004 and 2005, and quarterback Patrick Ramsey started in 24 of 35 games he played for the Washington Redskins from 2002 to 2005.
Clark was traded to New Orleans and didn't start a game last year. Patrick was traded to the New York Jets and didn't start a game for them either.
So the prospect of competing for a starting job appeals strongly to both.
"If I come here, I'm concentrating on being a starter," Clark said. "That's the only way I'll come. We're talking about that and hopefully we'll get that done."
After making 130 and 113 tackles his last two seasons in Oakland, respectively, Clark thought he had proved himself in the league. But he says New Orleans didn't appear impressed by him.
"I had one year with the Saints and it wasn't a good one," Clark said. "The team was great. I just didn't get an opportunity to play. So I played well in Oakland and I look forward to doing the same here."
As much as anything, Clark would like to prove the Saints wrong.
"Definitely, I'm a player," Clark said. "I'm a guy who thinks he can produce in this league. Any time you go out and you're not given an opportunity, it doesn't sit well with you. When I come here, I feel I can contribute and that's definitely in the back of my mind."
Ditto Ramsey on why he is in town.
"Obviously, (it's) a shot at competing to play, that's the main attraction," Ramsey said. "Just this team has a lot to offer and I think it would be good for me."
Ramsey isn't even sure who he would compete against in Houston, whether it's starter David Carr, backup Sage Rosenfels or even someone else.
"I don't know who it is, whether it's David or Sage or who it might be," Ramsey said. "I just want the opportunity to do that. To have a legitimate fair shot at competing is something I welcome and I hope it can happen."
Clark believes he has a lot to offer the Texans.
"I'm a leader first and foremost definitely," Clark said. "I'm a physical linebacker. I like to go out and hit people. I think that that's what linebacker's about.
"And leading a young group of linebackers. DeMeco Ryans had an outstanding year last year and I think I can help him as well as a couple of other guys and lead this defense to a place they haven't been yet."
He also thinks Houston has a lot to offer him.
"I like the fact it's getting better," he said. "It's a team that's four or five years old and it continues to get better and if I can do anything to help, I want to be part of the growth and success of this team.
"Coach (Gary) Kubiak is putting people in place. I think I'll be a great addition."
Ramsey has hit 480 of 862 career passes for 5,649 yards with 34 touchdowns and 29 interceptions. He also watched from the sidelines as the Jets went to the playoffs last year.
"I've played a little bit and I've started a few games," Ramsey said, "and I've been in the playoffs the last couple of years, although I wasn't playing, I experienced that."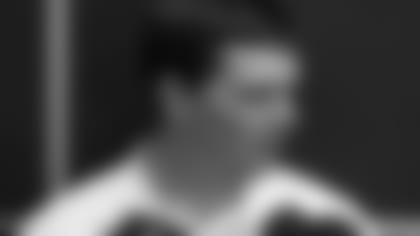 He thinks the playoff experience helped him improve as a quarterback.
"Hopefully, it has helped," he said. "That's the way I look at it. I've had an opportunity to learn. I've seen two teams be successful. I was always watching and saw the guys who were leading those teams.
"I feel like I saw some things that were different than in the previous years and I think taking a step back and watching these guys play and seeing little things that each of them did, I think helped."
Ramsey also thinks the Texans can help him.
"I think coach Kubiak's been with a lot of quarterbacks and he's developed those quarterbacks," Ramsey said. "I think the opportunity to play, coupled with the opportunity to develop as a quarterback and learn the game, is important. We're all looking to get better, hopefully, and probably this place (is where I ) could do that."
EDITOR'S NOTE:Jim Carley is a veteran Houston sportswriter who has covered the NFL for more than 25 years. He has worked for such newspapers as the Fort Worth Star-Telegram, The Houston Post, the Los Angeles Herald-Examiner and the National Sports Daily covering such teams as the Dallas Cowboys, the Houston Oilers, the Los Angeles Rams and the Oakland Raiders.