* Carr navigating speed bumps:* It's been business as usual this week for David Carr. When the Texans resumed practice Wednesday at the
, Carr too resumed his duties as the starting quarterback.
Fans would like to see a quick turnaround for Carr after playing his worst game of the season in
last weekend. That might be easier said then done against a Giants team that has established itself among the NFL's elite early in the season.
That's no worry to Gary Kubiak who thinks Sunday will be a perfect opportunity for Carr to bounce back from his performance against the Titans.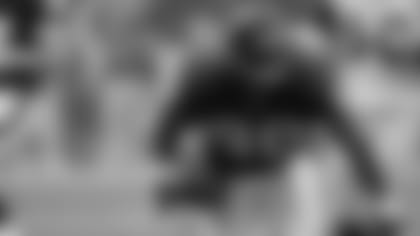 "This game is about challenges, and whether you're a quarterback or what you position you play, it's about challenges," Kubiak said. "And we're coming off a very disappointing situation where our football team should have found a way to win that football game, but we didn't and that's part of the game. Now, how do you bounce back?
"Well you can't look for a soft spot to land in this business. You get to go to
in one of the toughest environments and some of the toughest conditions. That's what the game is about and I'm looking forward to watching him come out and just get after it and play hard. That's all I want to see, and his team is going to have to play good around him, but I like the challenge."
Carr has been chomping at the bit for a chance to get out on the field again. He watched from the sideline for most of the second half in
and is anxious to reestablish himself as the Texans' franchise quarterback and he knows that limiting turnovers will be a good place to start Sunday.
"Obviously, in the NFL, it's tougher to play on the road, but we've made it really tough," Carr said. "And we just make too many mistakes early, turning the football over in particular, my fault. You can't do those types of things. You can't do them at home, but especially you can't do them on the road because then the crowd really gets into it and you give them something to feed on."
Wynn fall:The Texans might have found a gem on the waiver wire this week when they picked up former Philadelphia Eagle Dexter Wynn. Wynn racked up over 1,000 return yards the past three seasons and could offer some stability in a Texan kick return game that could use it. He could see action as early as this Sunday against the Giants.
"Yeah, there's a very good possibility," Kubiak said when asked if Wynn could play Sunday. "We were very surprised that he was on the wire yesterday. He's returned punts and kicks in Philly, (and had) some big games. This year he's done a good job for them and with our situation to have one guy that could definitely do both, be solid to do both, it helps our football team in a lot of areas.
Dre' gets his due:For whatever reason the national media has yet to catch on to Andre Johnson and the numbers he has put up so far this season. Johnson leads all NFL receivers with 56 catches and yards with 669, but you don't see Johnson plastered across national sports pages. Despite the lack of attention, Johnson still demands a lot of respect from the competition according to his head coach.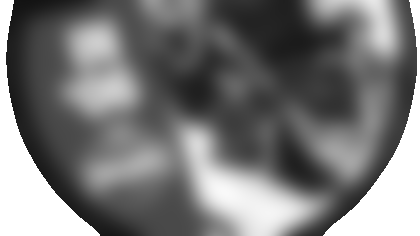 ](http://www.nfl.com/probowl/ballot)"Credit comes when you're winning, but I can promise you from a player's perspective, he's very well respected," Kubiak said of his top receiver. "Just with me being some place before, I had tremendous respect for him as a player. Then when you watch him work you get tremendous respect for him as a coach. He's on to a special season right now and hopefully he can stay healthy and keep it going."
It's hard to imagine that Johnson could improve upon the gaudy numbers that he's putting up this season, but Kubiak thinks he could rank as one of the NFL's all-time best before his career is done.
"I think he can be as good as I've been around," Kubiak said of Johnson's potential. "He's very young still, long way to go. Then as we get better as a team around him, it's only going to help his career."
Daniels a delight:Rookies have played key roles already this season for
Owen Daniels is looking to join that group. Though Daniels has been the starting tight end since the start of the season, his play had been overshadowed by the work of his first-year counterparts. However, after two touchdowns against the Titans, Daniels now has five already this season to lead
in scores and his starting to get some of the accolades he should have been getting all season.
"He's really been special in his own way," Kubiak said of his rookie tight end. "DeMeco has had the spotlight on him the way he's played, and Mario, but the kid has played very well, the ball just hasn't come his way that much. In this past week it came his way and you guys can see what he's capable of…He's got a lot of confidence for a young kid. He's going to have a great career. He's been a heck of a draft choice and it's very exciting to think about where he's headed."
Despite his immediate impact and confidence, even Daniels didn't imagine such a prominent role in the offense at this point in his career.
"Honestly, I can't say that I did," Daniels said. "I was trying to make the team and then see what happened from there. I think once things went well in OTA's and (training) camp then I got the opportunity to be the starter and I'm just trying to take advantage of that right now."
Bumps and bruises:Both Zach Wiegert and Ephraim Salaam practiced Friday and should start Sunday at right and left tackle, respectively. However, that doesn't mean that rookie Eric Winston won't be seeing any action.
"Ephraim practiced today so he's okay, but Eric's going to play," Kubiak said. "We'll rotate those guys, but it's time for Eric to grow up, sort of speak, and be part of what we're doing."
Kailee Wong has been slowed most of the week with a sore hamstring. Wong, who returned two weeks ago against the Jaguars, has provided leadership and depth to the Texans defense. His value now, and in the future, might keep him from playing Sunday.
"Probably the biggest game time decision is Kailee," Kubiak said. "I just want to make sure we're real smart with him. His hamstring is bothering him, but he has practiced. I just want to be sure, for his progress here in the future, he's right. That will be a game time decision on him."