The process of finding Charley Casserly's replacement began Friday when owner Bob McNair visited with Denver Broncos assistant general manager Rick Smith at Reliant Stadium.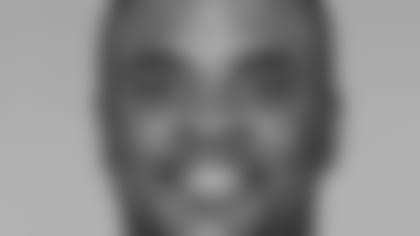 Smith's track record in Denver the past 10 years, and his obvious familiarity with head coach Gary Kubiak, make him an attractive candidate for the position. He is the first person to interview for the job, which will be available once Casserly officially resigns his post June 1.
"You want to have people that are compatible," McNair said. "And Gary is a very reasonable kind of person, and likewise, any kind of person that we brought in that's reasonable in terms of their character and personality, I think they would be acceptable to Gary. But we certainly wouldn't bring somebody in that Gary's uncomfortable with."
Smith said he and Kubiak work well together.
"I think what it's an indicator of is that (McNair) knows that (Gary and I) can work well together," Smith said. "We've come from a successful system and we know how to implement the system. And I think the two of us, with our relationship, in terms of I think Gary trusts me and I think he respects me and I respect and trust him as well, will work well together."
A former defensive captain at strong safety for Purdue, Smith was an accomplished player before beginning a coaching career soon after graduating from college.
Following four years at Purdue, Smith left for a job as a defensive backs coach at Texas Christian, where he stayed for only one month before the Broncos hired him in 1996. For four years, Smith worked as an assistant on the defensive coaching staff before joining the Broncos' personnel department. In that time, the Broncos won back-to-back Super Bowl titles in 1997 and 1998. From 1996-98, Denver won more games (46) than any other team in league history during a three-year period.
Smith has interviewed for other general manager positions, but feels that this is the best fit for him.
"This is a very attractive job," he said. "The one thing that I've learned in my years in the NFL, the two most important things are the ownership and the people that you work with. And I'm coming from a place where we feel like we're pretty good in Denver and we have a great reputation in Denver. Mr. McNair has an impeccable reputation…The excitement level of what we could do here and the opportunity to work with Gary and work for a guy like Mr. McNair is unbelievable."
Asked about his sales pitch to McNair, Smith said he emphasized his scouting ability.
"I think, number one, I can evaluate talent and I think that is what you have to have: You have to have an ability to recognize what a good football player looks like," Smith said. "Also, I think I have a really good understanding of what Gary wants to implement on both sides of the ball, and I think I have a good eye in terms of knowing what that player looks like and the ability to go out and find them."
McNair likely will speak to other candidates in the near future. He purposely made the job title "general manager" so that he could speak to more applicants.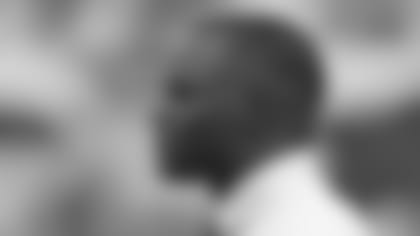 "For one, it gives us more flexibility and a larger pool of candidates," McNair said. "Teams can't prevent us from speaking to (their employees) if we're talking about a GM as opposed to director of personnel or vice president of personnel. So we'll be talking about general managers so that we can have as large of pool as possible to visit with."
As far as a timetable to make the hire, McNair didn't seem in a hurry.
"A lot depends on my schedule," he said. "We'll move through things as quickly as possible, but we're not going to rush on things."