The arrival of a new coaching staff to any team causes many challenges. One of those obstacles is changing old mentalities and habits to incorporate a new system.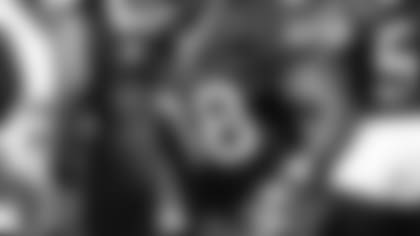 To players like defensive end Antwan Peek, change has a positive connotation. At least in his case, it means going back to the way he played as a collegian at the University of Cincinnati, where he starred at defensive end.
"It feels good," Peek said of switching from outside linebacker. "I'm a lot more comfortable with it because it's what I've always done. It feels good to be back down there going after that passer on a regular basis."
As a Bearcat, Peek garnered honors year after year for his pass-rushing prowess. His arrival in Houston marked a change in his game, when he was moved to outside linebacker. It's fair to say Peek didn't quite feel like himself at the new position.
The Texans' switch to a 4-3 defense, however, has offered Peek the opportunity to go back to his beginnings. But the move has not been as easy as he initially expected.
"I like it," Peek said. "The only difference for me is they have me turned at an angle I'm not used to. As a defensive end, I've always been used to getting up field and bending the corner. Now they're teaching us to cut that corner down a little shorter and come at an angle. I'm getting adjusted to it. I've been working on it every day."
Peek believes that the most important factor in the success of the new scheme is how quickly players, including himself, can adjust to their new roles.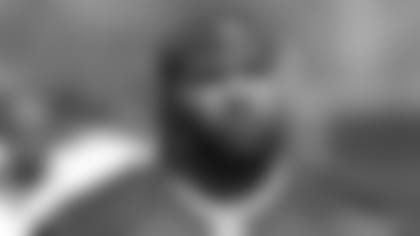 "A lot of guys that we picked up are familiar with the 4-3 scheme," Peek said. "Jason Babin and I are basically just like the air rushers that get on the field and go after the quarterback. Other guys are pass rushers also. The front four are going to attack against the run and we're going to go after the quarterback against the pass."
Linebacker Shantee Orr, the Texans' returning sack leader, likes the way players have been melding together.
"We have a lot of guys in their respective spots and that's really allowing them to make plays," Orr said. "Peek, Babin, Mario (Williams), myself, the whole defense everyone is in the right positions as far as their athletic ability…It's a good transition. It's a good defense for us and I'm just excited to see how we play."
With the addition of several rookies to the mix, including Williams and middle linebacker Demeco Ryans, the Texans have more defensive playmakers than ever.
"As a defensive guy, I'm always looking for guys that can help us," Peek said. "DeMeco has shown that he has a lot of ability. Mario is coming along. I think that he's going to be a great player once he learns the system and gets confident in everything that he does. He'll just keep getting stronger. I'm looking forward to seeing what our team is going to do when the season starts."
The defensive staff has high expectations for this unit and is looking forward to each individual developing along with the defense. Defensive line coach Bob Karmelowicz is not only the line's biggest cheerleader, but also its biggest critic.
"I hope that they decrease the pocket," Karmelowicz said. "I hope they utilize the skills that they have and function in a positive way. I hope they rush with a purpose and a reason. I hope they establish good game plans to get stuff done." [ ](http://store.houstontexans.com/product/index.jsp?productId=1772605&cp=2237490&clickid=mainnavgeartxt&parentPage=family)
Peek has heard that message before.
"Collapsing that pocket and forcing that quarterback to get rid of it or take the sack, that's what our team needs," Peek said. "We have great corners out there. So if we can put enough pressure on that quarterback, we can force him to make throws he doesn't want to make, and get the corners like D-Rob (Dunta Robinson) and Petey Faggins some interceptions."
It's better to make mistakes during the exhibition season than the regular season, which is why Peek looks forward to as many snaps as possible during the next few weeks. He doesn't need to look far to find someone that believes in him.
"He's a guy who needs a lot of reps," Karmelowicz said of Peek. "He's a guy who needs to take responsibility for himself. He needs to take time to understand how his body functions. He wants to get it all done at once. You just have to learn to take some baby steps."