Through the first three games of this season, the Texans have
             been without a big piece of their puzzle. Nursing an injured
             shoulder, defensive end [Gary
             Walker](), a.k.a. G-Funk, missed the first two games of the
             season and played sparingly last week against the Chiefs.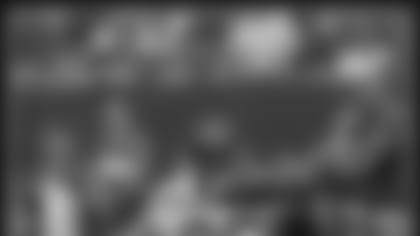 In the little time he played against the Chiefs, Walker made his presence felt with five tackles.
However, after just over six weeks since the injury occurred against the Dallas Cowboys, Walker feels like he can make a big impact this Sunday, even if he is not 100 percent.
"I'd say from where I was at before I got hurt, right now I'm probably 75 to 80 percent (healthy)," Walker said. "I'm doing what I can, trying to help the team win, be there for the young guys and try to be a leader out there."
In just 32 plays against the Chiefs, Walker had five tackles and a quarterback hurry. While the injury has hindered some of his movements and techniques, he knows his limitations and feels comfortable with his capabilities.
"You know what you can and can't do," Walker said. "You have to do the things you can do a little bit better. The things that you can't do you just have to try figure out a way to get around it and stay active."
If you expected Walker to feel sorry for himself, think again. The eight-year veteran has fought through injuries before and realizes that there are few NFL players that compete at 100 percent.
"You'll hardly ever find guys that are going to play in this league without some kind of injury," Walker said. "It's part of the game, and as long as (the injury) is nothing that would jeopardize your career, I feel like you should try to do what you can."
As far as facing his former team this Sunday, Walker knows that the Texans will have their hands full. While there has been some doubt as to whether Mark Brunell or rookie Byron Leftwich will start the game at quarterback, both are extremely capable.
"Leftwich was a top-10 draft pick," Walker said. "He was picked there for a reason. You look at him on film and the guy makes great decisions. Mark is an experienced, veteran guy and I'm sure Mark has been helping Leftwich.
"They are in a good situation as far as quarterbacks go. Whoever they put on the field is going to be prepared to execute. We just got to do what we got to do."
While the Texans enter their last game before the bye week with a two-game losing streak, there has been no carry-over effect. Their loss against the Chiefs is in the past and the team's entire focus is on the Jaguars and entering the break with a 2-2 record.
"We are going to go out and just play our game," Walker said. "We know our mistakes from last week and they're behind us. We are getting ready for the Jaguars. Nothing that happened last week is going to affect this week. We just have to go out and play our game."