Sitting next to my computer on my desk at all times in my office is a notepad that the President of the Texans Jamey Rootes once gave all of us as a gift to start a particular season. No one writes any notes any more but I keep that pad of paper handy as I engage in my study of college prospects heading for the NFL. Invariably, there comes a time when I'm watching a particular prospect or two and a different player unexpectedly pops on tape. Now, being much older than I was when I started in this business, I don't always remember or recall prospects' names as I once did.
So, enter that notepad that gets littered with names and heights and weights and quick thoughts to jog my memory near draft time. I also keep that list handy when it comes to young players who I need to watch in the future. As such, that list came in handy in 2017 when I was first introduced to TCU interior game wrecker Ross Blacklock. I was studying an offensive line prospect from the Big 12 facing the 2017 TCU defense. In that game, #90 just went to work on that offensive line. I spent more time watching #90 more so than I did watching that particular offensive lineman. I went and found the TCU roster to find out who this was and why I hadn't known about him to that point.
Ross Blacklock. Redshirt freshman.
So, I got out the pad and wrote that young man's name down because I knew he was going to be a stud. After I finished studying that game, I went to find more TCU games, solely to watch #90 and see whether he was just a one game wonder. Uh, no, he was not. But, knowing he was a redshirt freshman, I knew that I'd have to wait a bit before I could really study him as a next level, NFL prospect. He finished that 2017 campaign as the Big 12 co-Defensive Freshman of the Year.
As a rising, third year sophomore in 2018, during fall camp, Blacklock tore his achilles in a non-contact drill in practice and missed the entire season. That's an injury that worries everyone, especially as it pertains to an explosive, dynamic interior defensive lineman like Blacklock. So, when he returned for 2019, I was curious to see if he still had his juice and it was refreshing to see that he was even better as a junior, his last year at TCU.
He started every game, tied for the team lead with 3.5 sacks and was second on the team with 9.5 tackles for a loss. He earned 1st team All-Big 12 honors and even earned honorable mention Big 12 Defensive Lineman of the Year honors. Following the season, he declared for the NFL Draft and was then on display for everyone to see. Thankfully, nearly every team in the league prioritized a different position or a different player, prior to the Texans pick, allowing Blacklock to fall right into the hands of the Texans at overall pick No. 40. It was such a gift for a team that needed interior disruption and burst and explosiveness to the quarterback and the backfield.
Interior disruption is a concept that I refer to often and it's one that every team in the league would love to add to their defense. Against Purdue early in the 2019 season, Blacklock showed that he could be that type of disruptor in the pass rush and how valuable his skillset can be for this Texans defense.
The Horned Frogs defense was in a dime look on third and ten around midfield against the Boilermaker offense. Blacklock was aligned directly over the center's nose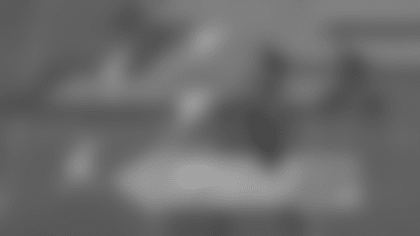 On the snap, Blacklock burst upfield, but with a purpose and a plan. As the Purdue center reached out to get hands on him, Blacklock immediately hit him with a two swipe to get the center's hands off of him. The TCU star's violent swipe got the center off balance and it helped set up the next move, the quick rip under with his left/inside arm.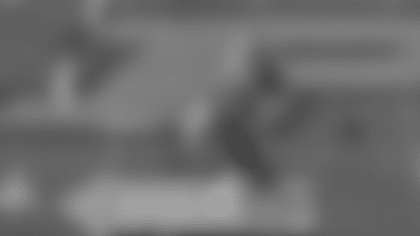 The still shots don't really do that move justice, but Blacklock got the center's shoulders turned with the violent swipe. Then, he dropped his inside shoulder, which the center couldn't control. That move got Blacklock hip-to-hip with the center.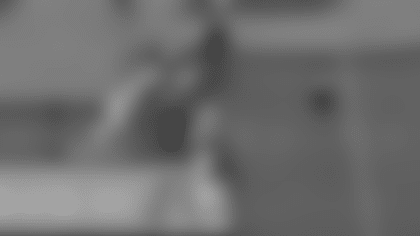 Now, it was damage control for the Purdue center/guard to slow up Blacklock. Unfortunately, it was too late.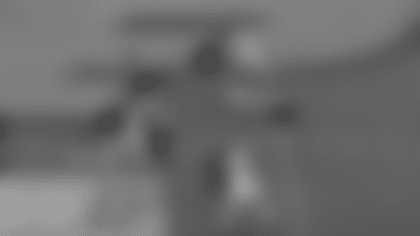 TCU's defensive end Travin Howard whipped the tackle, which forced the quarterback to step up in the pocket...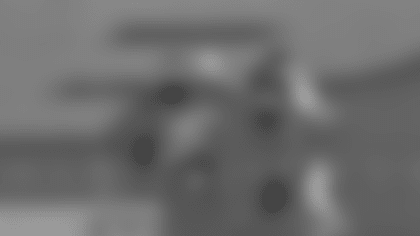 ...and right into the waiting arms of Blacklock who fought off the two interior linemen trying to hold him. That was one of the 3.5 sacks that Blacklock had on the season.
He's going to have to prove he can do that to grown men in this league, the likes of Quenton Nelson (Colts), Nate Davis and Rodger Saffold (Titans) and Andrew Norwell (Jaguar) he hasn't seen just yet. But, the explosiveness and quickness Blacklock brings to the party, so to speak, are going to be problems in due time.
That's what I wrote on my notepad three years ago…"in due time". Blacklock's time, hopefully, will be in 2020.