The colossal challenge the Houston Texans face Sunday when they venture into The Land Where They've Never Won begins, of course, with Peyton Manning and Marvin Harrison.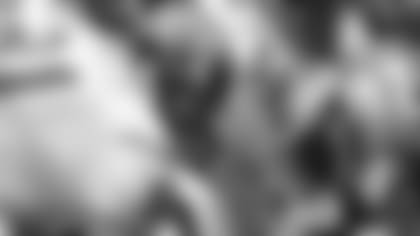 Manning and Harrison, the most prolific passing combo in NFL history, strike fear in the hearts of any defensive coordinator.
But it extends very quickly to the pass rush of the Madmen From Indianapolis, whose 46 sacks tied for fifth in the NFL last season. Ends Dwight Freeney (11 sacks last year) and Robert Mathis (11.5) are as good a pass-rushing duo as any in the league.
Naturally, you run the ball, says head coach Gary Kubiak.
"Well, we'd love to be able to do that," Kubiak said when asked about his team's lack of a deep passing attack last week. "But you have to hold up to do it. Normally, when you're making big plays down the field in the pass game, you're running the ball well.
"It's hard just to sit back there and take a seven-step drop and get people vertical with the pressure that teams put on people these days. Hopefully, we'll be able to do that, but we have to run the ball better to do that."
The Texans religiously know they must run well to set up their passing attack, but it's easier said than done. In a 31-17 loss at Indianapolis last year, Houston managed only 83 yards and a dismal three first downs rushing. That helped the Colts to a whopping 32:35 to 7:25 advantage in time of possession.
"You have to keep going down the field and you have to keep those guys from scoring," quarterback David Carr said of the Colts. "New York tried to do it last week. They tried to run the ball, and they ran the ball fairly effectively, but at the same time you have to put points on the board when you have those opportunities.
"For us, especially in our offense, we're going to have to run the ball well to do anything."
Ironically, the Texans have more total yards rushing – 917 – against the Colts than any other opponent. That comes, of course, in an ugly 0-for-8 all-time losing streak that is Houston's worst against any foe, so the Texans know it must get better.
"It's very important," said running back Wali Lundy, who had only 32 yards rushing last week against the Eagles. "You've got to have a running game in this league. We've just got to get better in the running game.
"Everybody on the offense has to step up and take it to another level, including me. As a player, I have to be more explosive and try to get it up in the hole quicker."
The offensive linemen are aware of the assignment as well.
"Indianapolis has a great team and we know we have to step it up," guard Steve McKinney said. "We really have to establish the running game. We know that.
"How do you do that? You have to block better and run better. We can do that, too. We will run the football and we are going to block it better. It's just a matter of time.
"We can run better, and we will run better."
Even rookie left tackle Charles Spencer understands how critical the running game is to this team.
"I didn't play as well as I'd like to have played last week," Spencer said. "I know I have to step up. We all have to. We have just got to be aggressive and stay on our blocks. We can do it."
Carr believes the same mantra. He knows the Texans' meager 70 yards and seven first downs rushing against Philadelphia last week will not get the job done and he is duly concerned about that part of the game.
"Yeah, a little bit," Carr said. "But there are some things that are easily fixed when you look back on it.
"Those guys are going to take care of that stuff and I think we're going to run the ball a lot better this week just because we want to and we're going to get the schemes down where it is simple for our guys and they are in the right spots."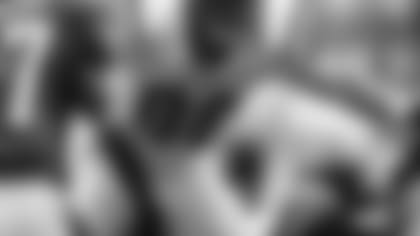 Another irony this week is that the Colts find themselves fielding questions about their own lack of a running game after the loss of Pro Bowler Edgerrin James to free agency this year.
In a 26-21 victory over the New York Giants last week, Indianapolis managed a measly 55 yards on 23 carries, a 2.4-yard-per carry average. Starting running back Dominic Rhodes rushed for just 29 yards on 16 carries and rookie first-round pick Joseph Addai added only 26 yards on seven carries.
"We need to be able to show teams that we can run the football," Manning said this week. "Otherwise, you'll start getting defenses that play you a certain way."
The Texans know exactly what he means.
EDITOR'S NOTE:Jim Carley is a veteran Houston sportswriter who has covered the NFL for more than 25 years. He has worked for such newspapers as the Fort Worth Star-Telegram, The Houston Post, the Los Angeles Herald-Examiner and the National Sports Daily covering such teams as the Dallas Cowboys, the Houston Oilers, the Los Angeles Rams and the Oakland Raiders.