For the first time in franchise history, the Texans have placed in the annual Pro Football Hall of Fame photography contest.
This year, Texans team photographer Zach Tarrant placed not one, but three photos in the 53rd annual "Top Photos of the NFL Season" competition.
"Having three photos recognized in the yearly Pro Football Hall of Fame photo contest is very meaningful to me because it gives me the opportunity to say thank you to all of the awesome people that have helped me along during my time in the NFL," Tarrant said. "I have always been surrounded by the best bosses and co-workers and I owe them all a lot because of the opportunities and trust they have afforded me. The NFL attracts incredibly smart and creative people and having people like that around has always pushed me to keep up and improve. I'm really lucky to work for the Houston Texans and have incredible role models and every resource I need to be successful."
The contest is open to professional photographers on assignment at NFL games during the 2020 season, including the Super Bowl. The judges, who are five highly prestigious photo editors and photographers around the U.S., evaluated in two categories, feature and action.
Tarrant received third place in the feature category for "It's the humidity," and two honorable mentions for "Focus" and "Pregame Huddle."
"It's the humidity" features a somber and sweaty Texans linebacker Whitney Mercilus. The black-and-white shot won third place in the feature category.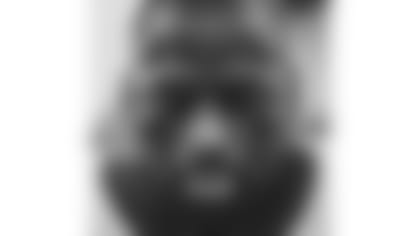 "Whit photographs really well and isn't put off by the camera," Tarrant said. "I think he understands what I'm doing when I'm working and there is mutual trust and rapport on game day when we are both doing our jobs. So for this image, when I stick the lens in his face for a quick moment during pregame, he knows I'm working on an idea and is content to go about his business and it's no big deal."
Receiving honorable mentions in the feature category were "Focus" and "Pregame Huddle." In "Focus," J.J. Watt is having a quiet pregame moment in the tunnel before Houston's Week 9 game at Jacksonville last season.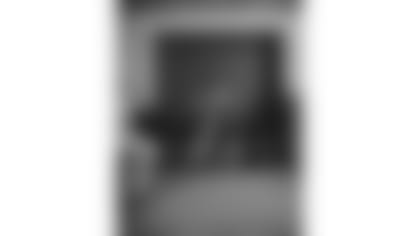 "J.J. went on to get his 100th career sack later that day," Tarrant said. "I thought it was very likely like he was going to reach that milestone and followed him around pregame a little more than usual. I wanted to be able to tell a cohesive beginning-to-end photo story for him and the Texans when the game was all said and done. The Jaguars' away locker room is very small and I think that that's why J.J. came out into the tunnel early. I was lucky to be in the right place at the right time and able to make a memorable picture that has some real significance in the history of the Texans franchise. The picture tells a story and it's really rewarding to create something that matters."
"Pregame huddle" features wide receiver Will Fuller V in a vortex of colors during the pregame huddle. Tarrant said he took a chance shooting this photo with a long exposure plus on-camera flash. The flash freezes the subject, but by rotating the camera, continuous light creates streaks with the longer exposure. Fuller remains sharp and in-focus with a circles of light radiating around him. Tarrant admits shooting photos like this can be risky, results can be unpredictable. In the end, taking a chance was worth it, especially when the image resembles art.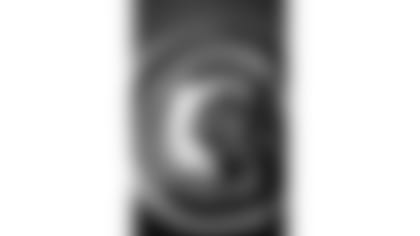 "I try really hard to not make the same image over and over again," Tarrant said. "It's hard – pro sports is all about routine. I actively try to fight against allowing the game day routine to dictate the images that I make. It's fun to try new gimmicks and a few creative photos go a long way when you look at a collection of the best images from a given game. Plus, it's just fun to try new things!"
Judging for the 53rd annual contest was conducted at the Pro Football Hall of Fame in April by a panel of prominent photo editors and photographers.