Premium Seating | Houston Texans - HoustonTexans.com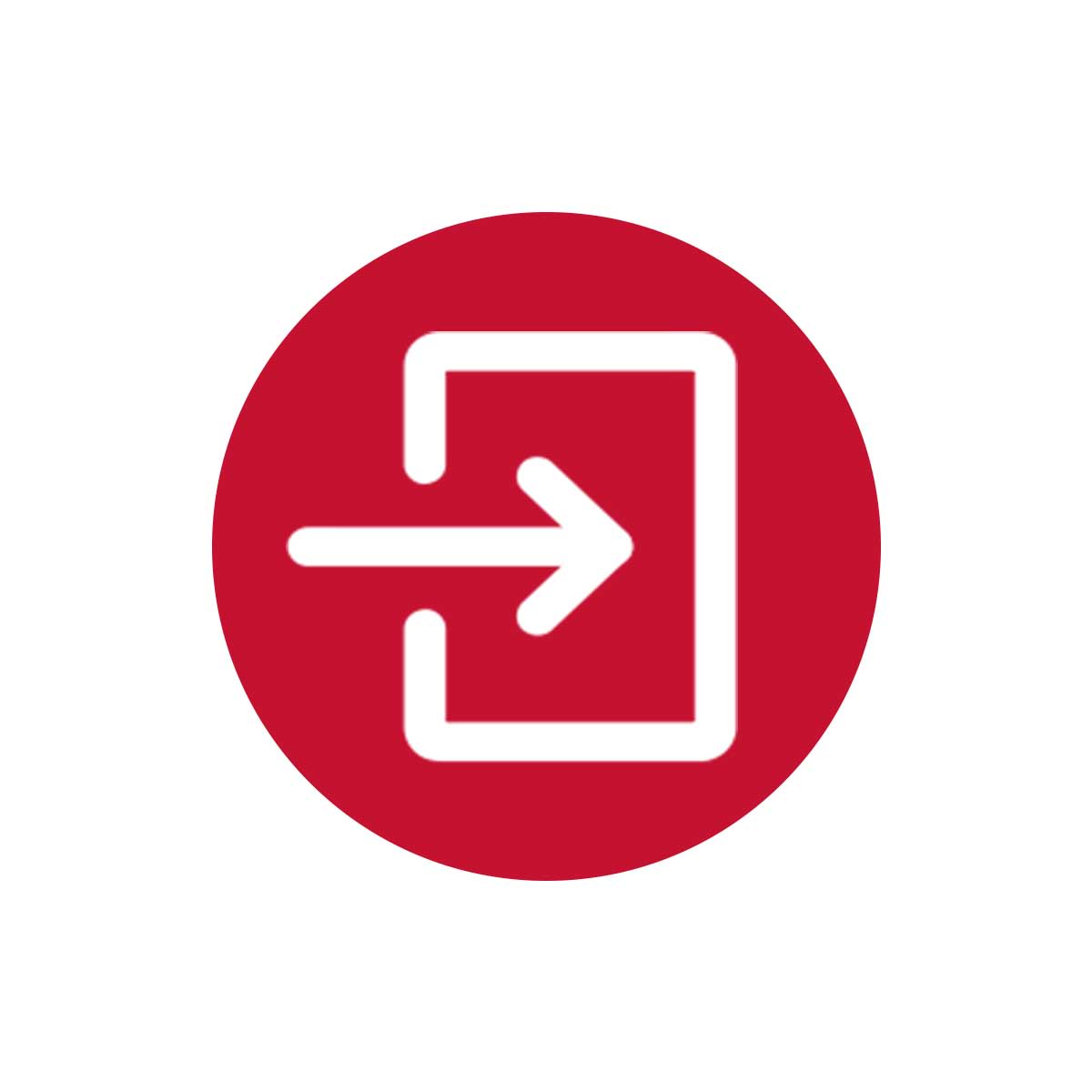 Private Gameday Entries Located at the East and West Club Entrances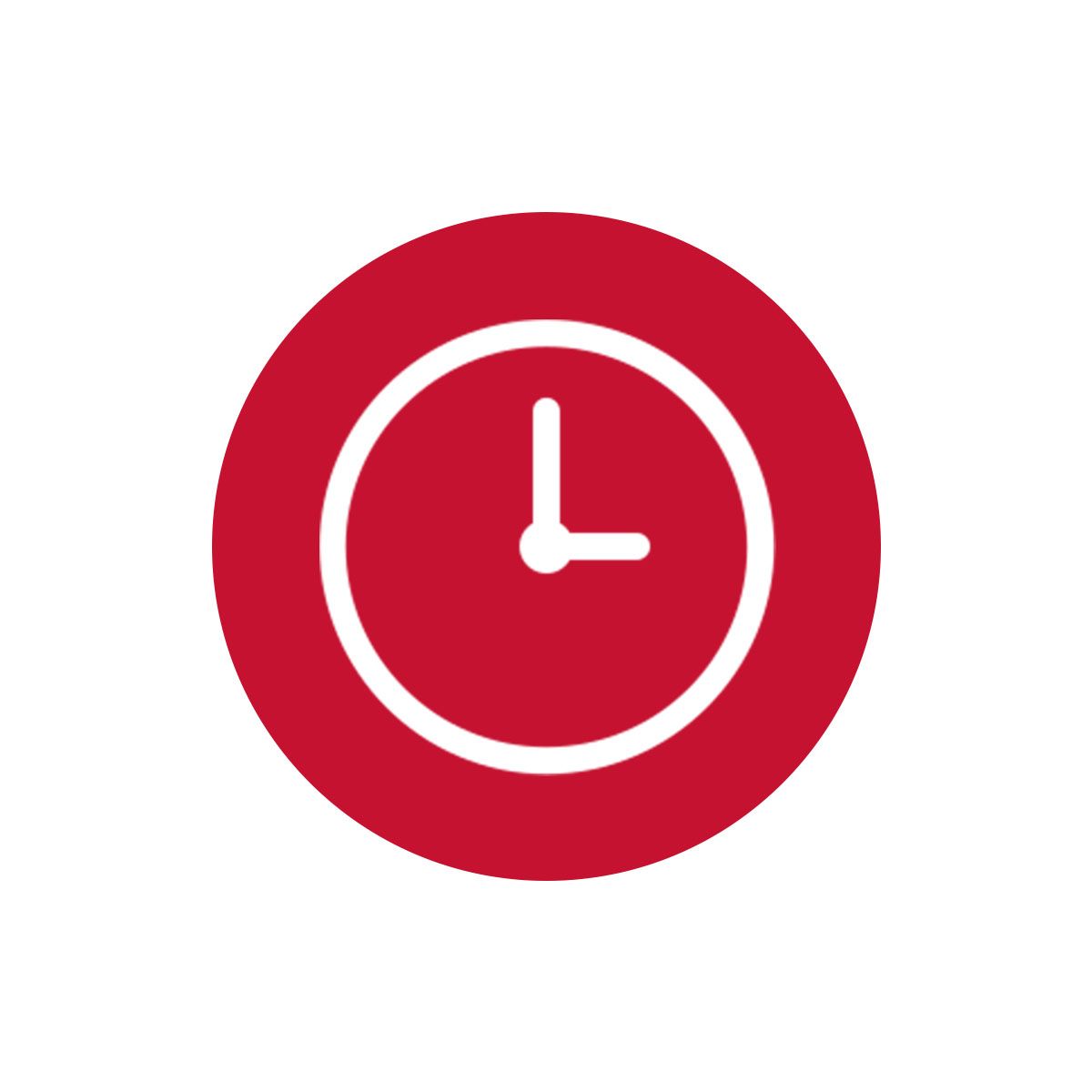 Access to Club Lounges Two Hours Prior to Kickoff and One Hour After End of Game
Texans App Ordering for In-Seat Wait Service in the East and West Clubs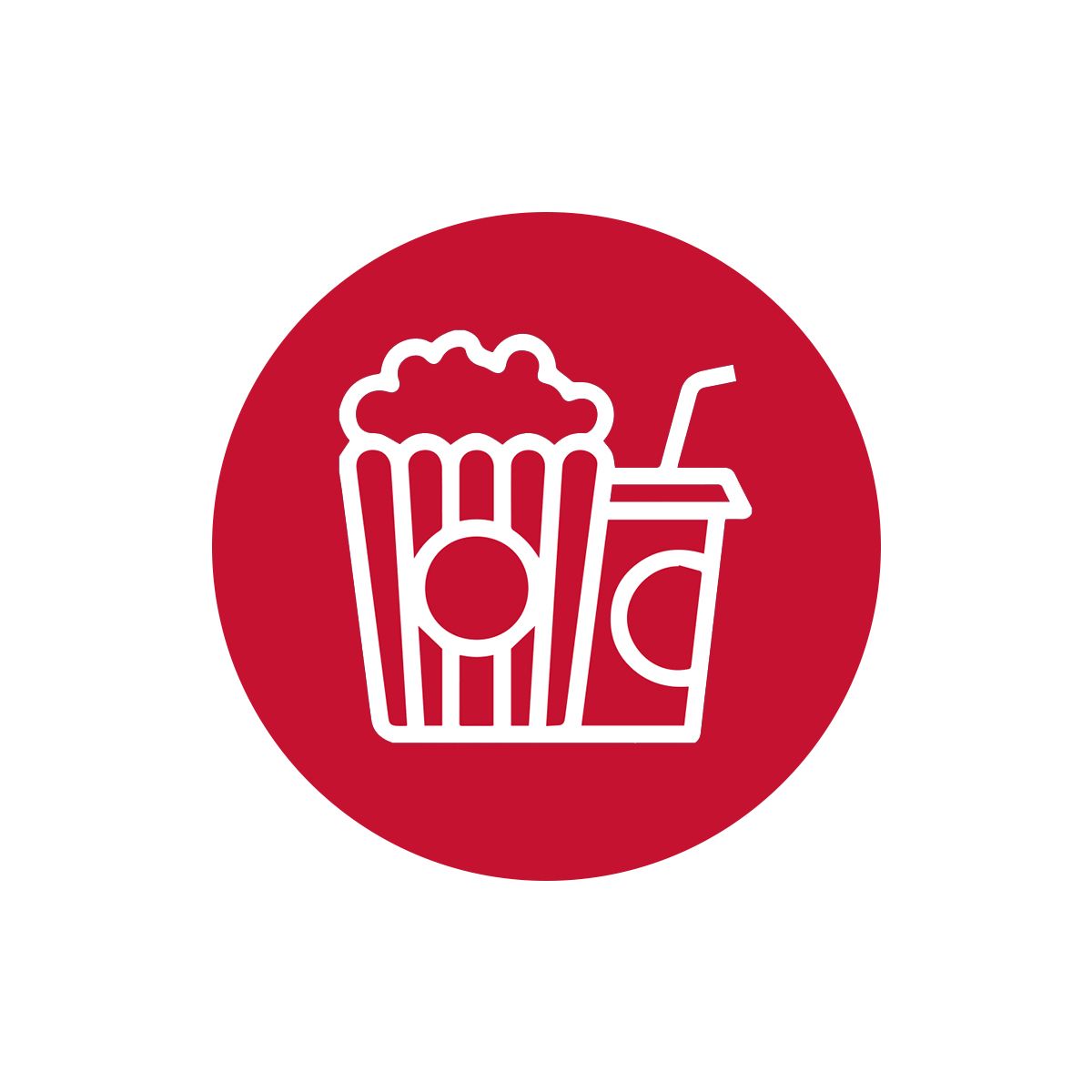 10% OFF Gameday Concessions
Upscale Food and Beverage Offering from Award Winning Houston Chefs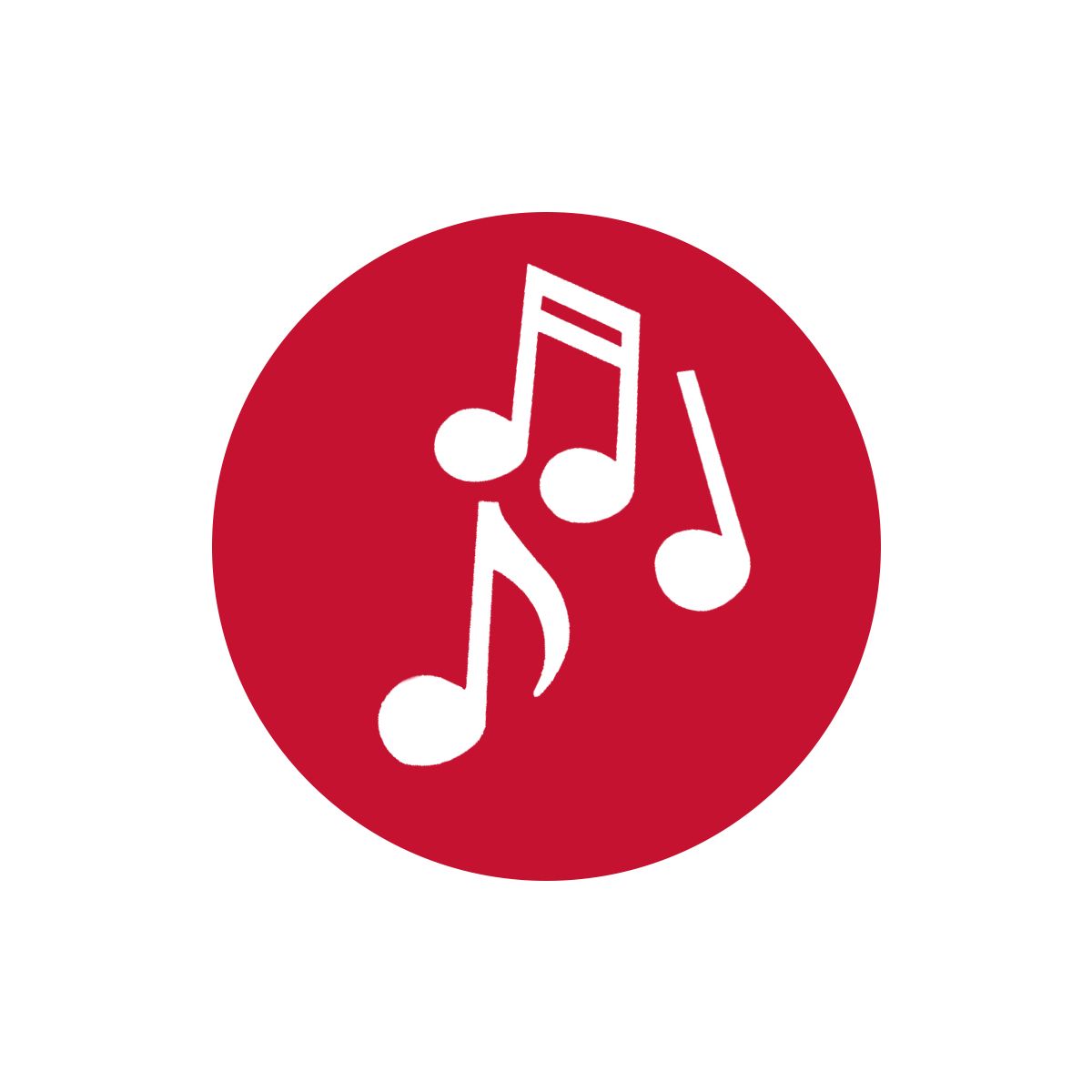 Live Music in Club Lounges during Pregame and Halftime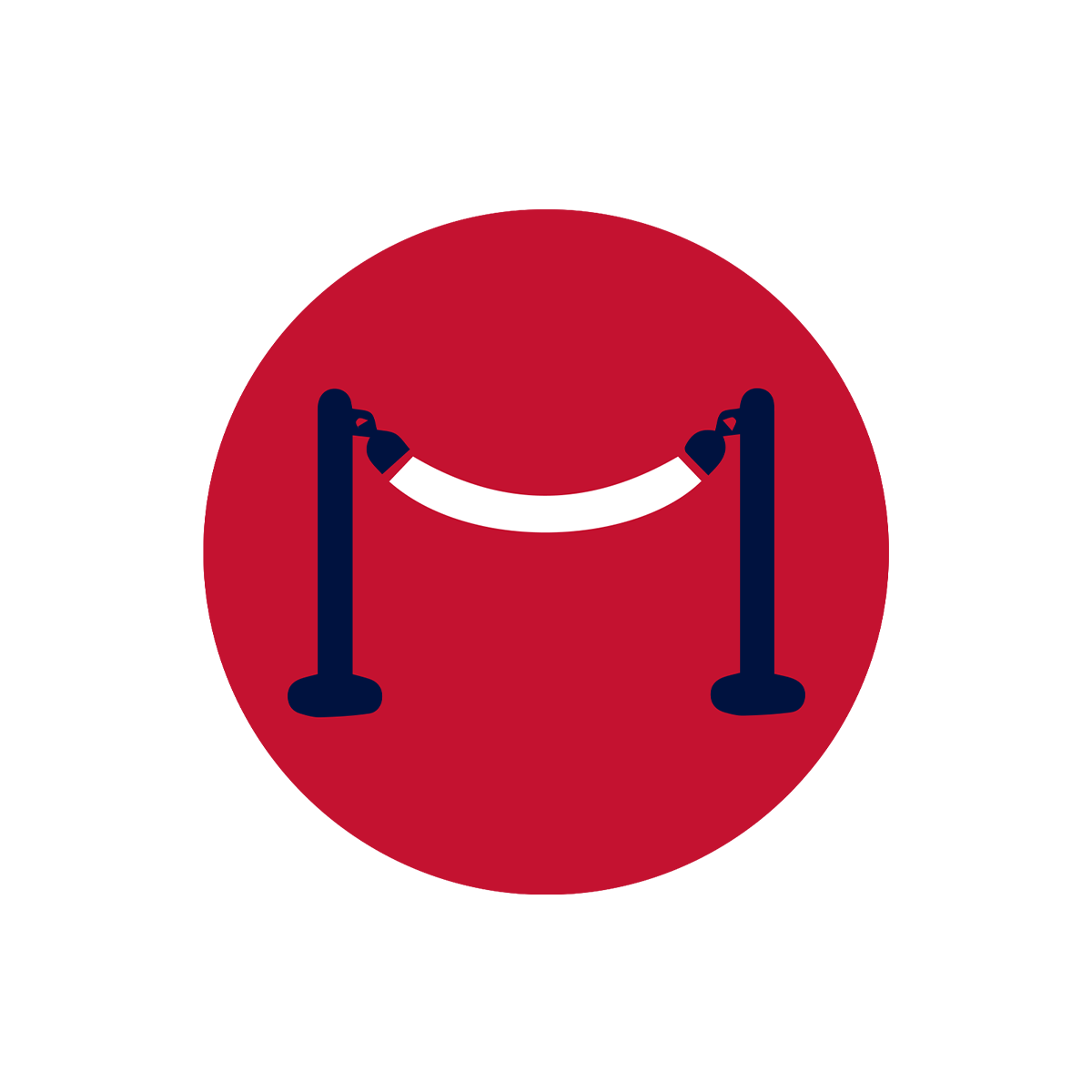 Special Appearances and Autograph Signing by Houston Texans Cheerleaders and Houston Texans Legends
Original PSL Holder Pregame Tailgate Hosted for One Home Game
Gameday Participation Opportunities Including Flag Holding and In-Game Contests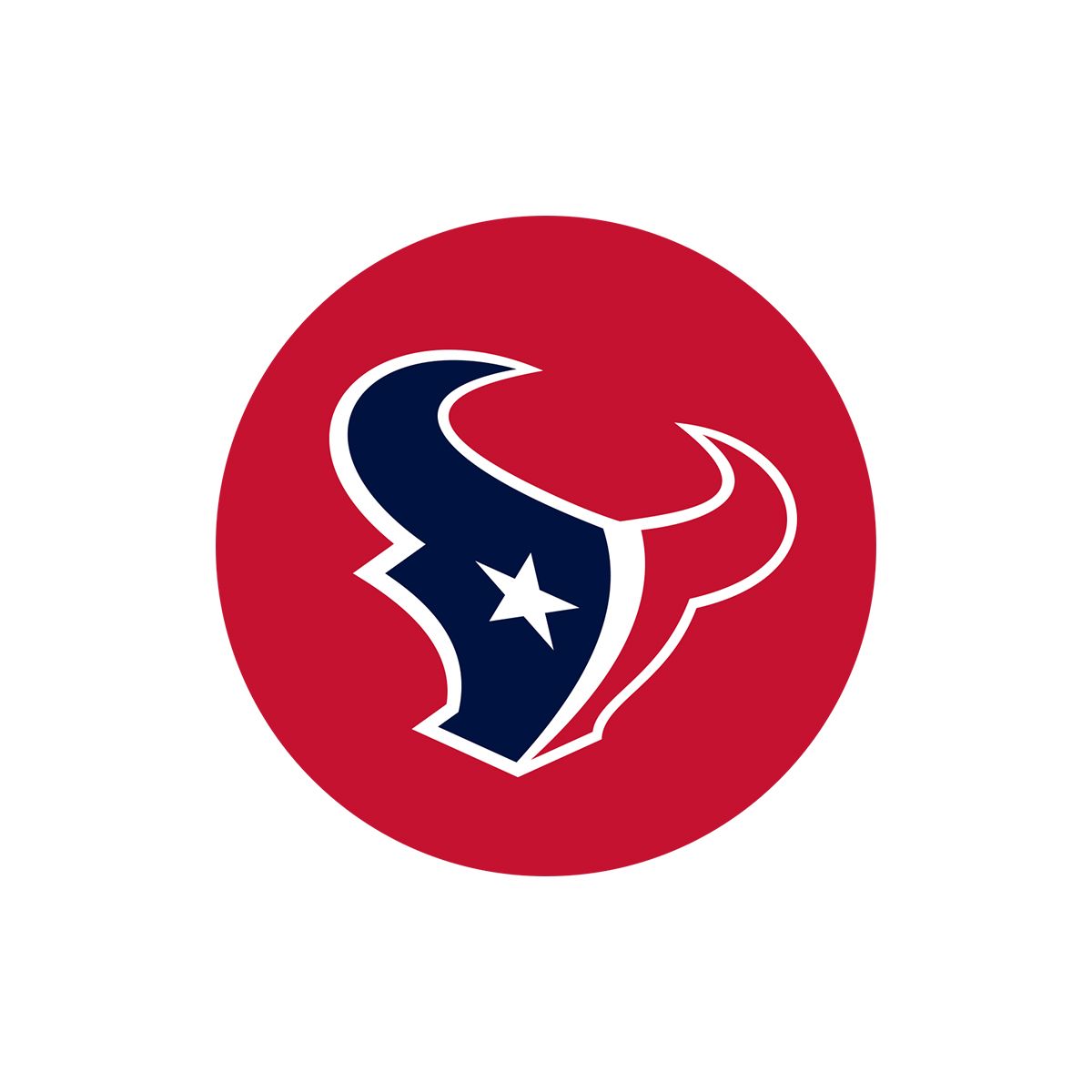 Exclusive Club Member Events Including Kid's Field Day, Player Meet and Greet, Away Game Trip and More!
Free Access to Battle Red Ladies and TORO's Kids Club Events
Exclusive Access to VIP Training Camp and Draft Party Event
Opportunity to Purchase Club Member Only Road Trip Package
Attendance Incentive to Win Tickets to the 2024 Super Bowl
Opportunity to Win Trips to a Texans Away Game and the NFL Draft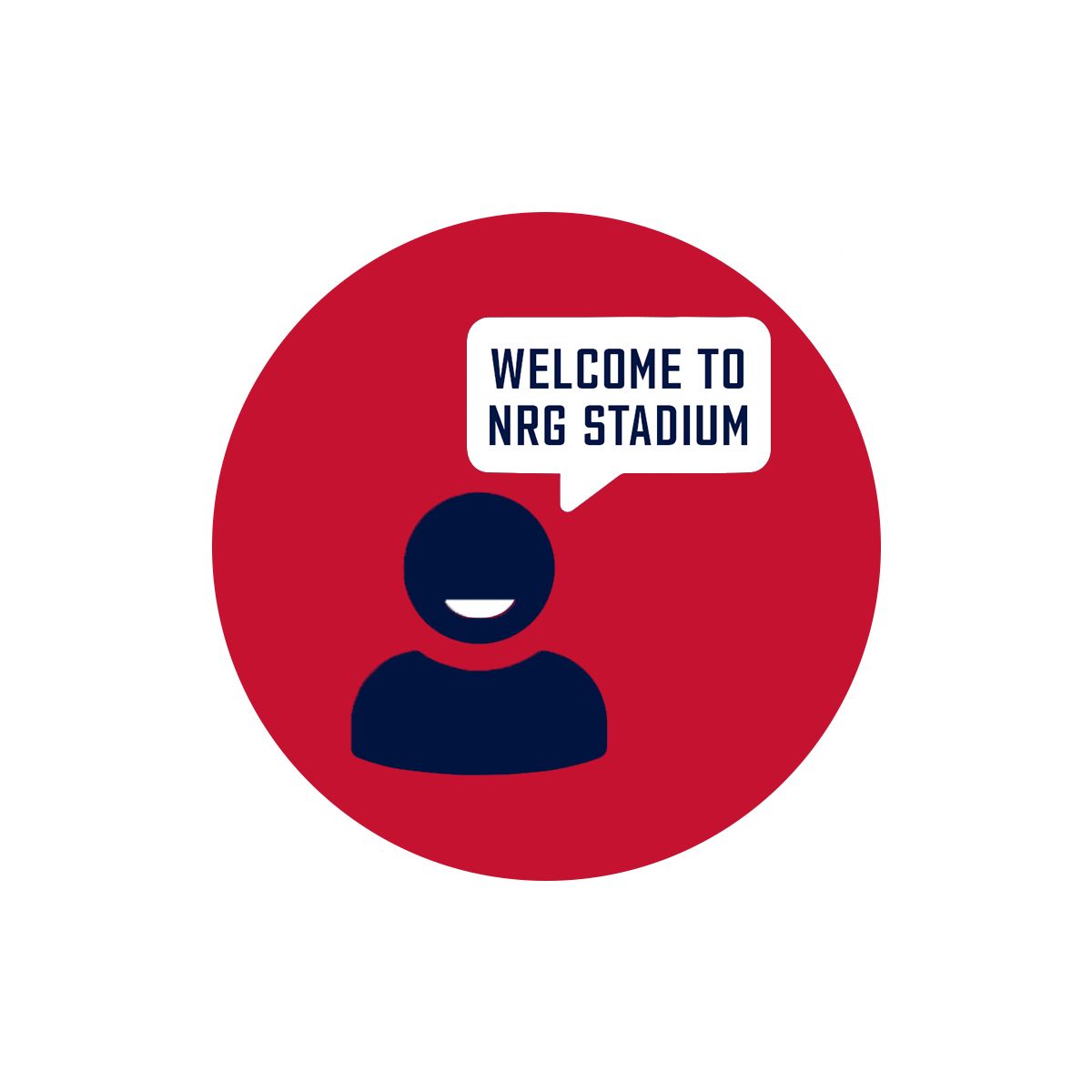 Dedicated Premium Membership Advisor
Extended Interest-Free Payment Plans
Club Seat Relocation Program
2023 Renewal Gift for all Club Members
Gameday Hospitality Giveaways
Enhanced Club Member Gift
Monthly Contests & Giveaways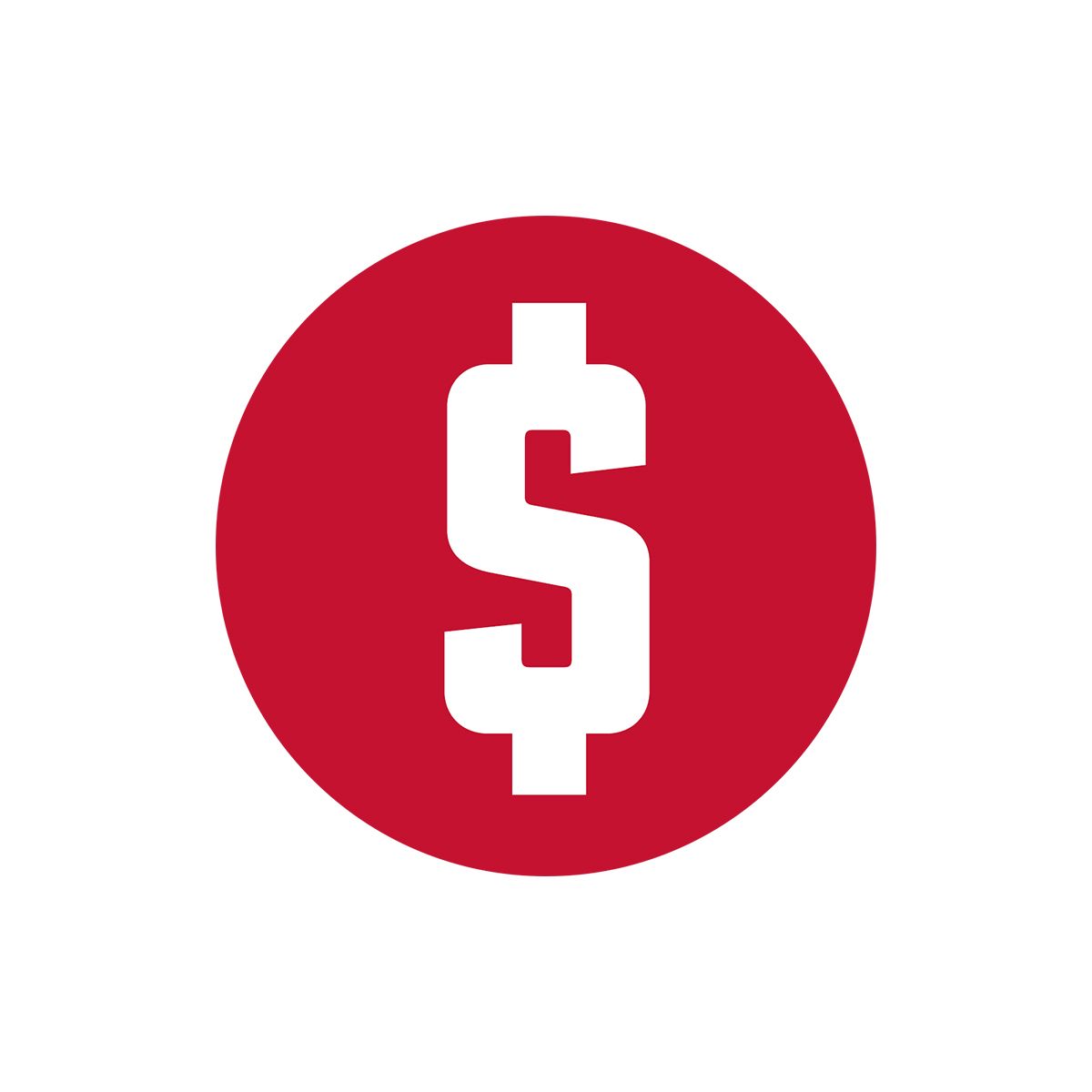 30% OFF In-Season Discounts at the Houston Texans Team Shop (Available during normal Houston Texans Team Shop hours and on Gameday)
50% OFF Birthday Month Discount at the Houston Texans Team Shop
20% OFF Online Discount at Shop.HoustonTexans.com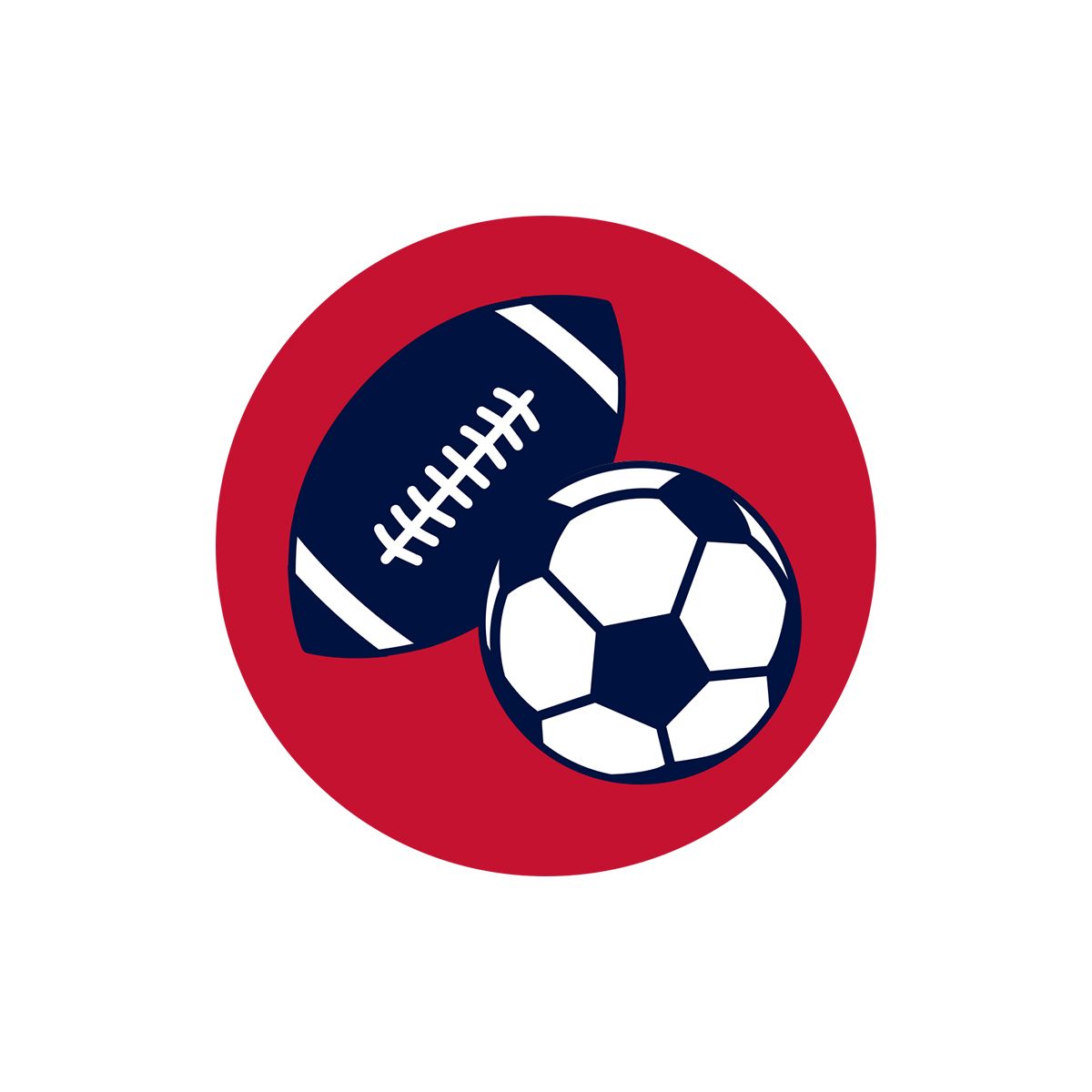 Presale Access to Houston Texans Games and Select NRG Park Events
NFL Membership Club: FREE Access to NFL RedZone and NFL Game Pass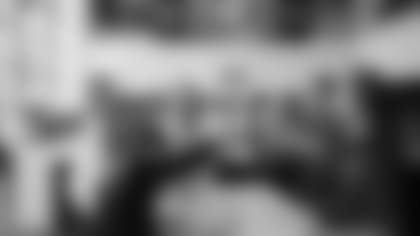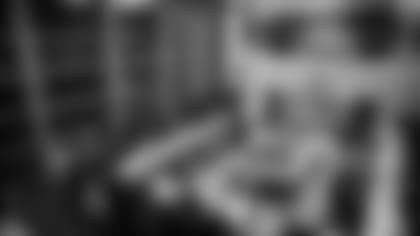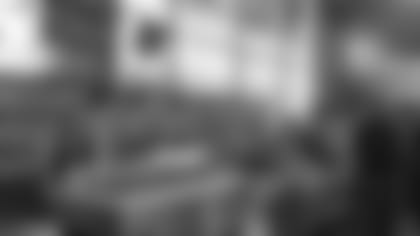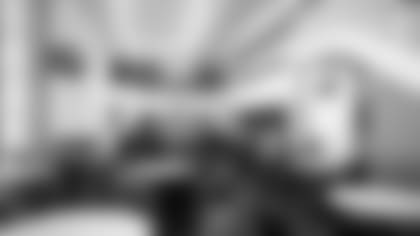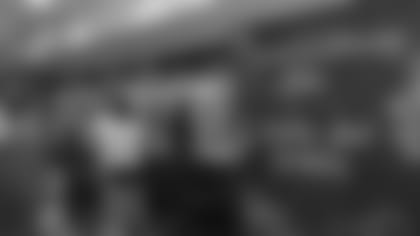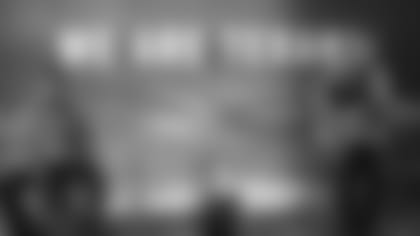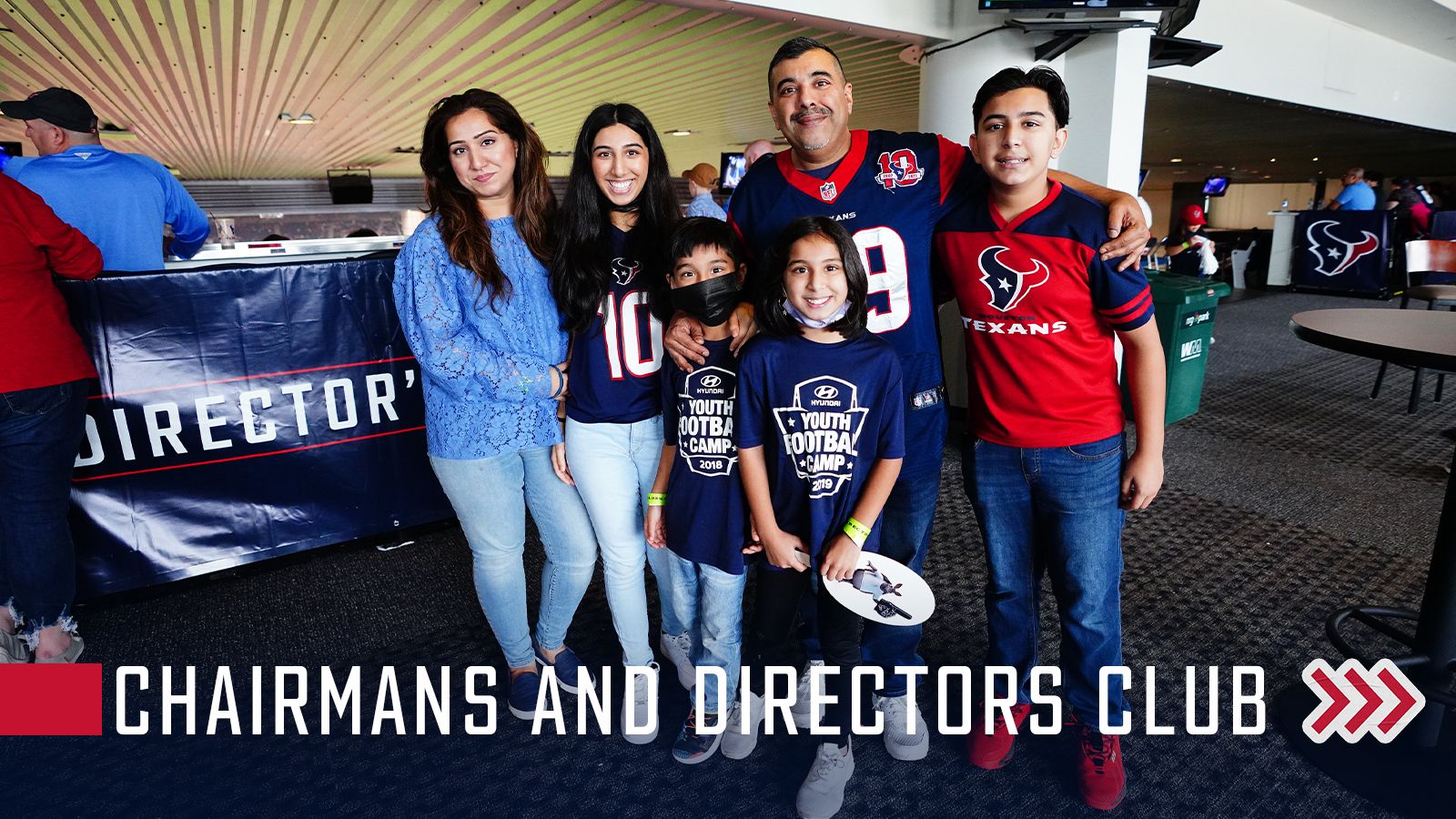 Chairmans and Directors Club Benefits:
- Private Elevators
- Complimentary buffet, including non-alcoholic beverages
- Snacks provided throughout the game
- Three full service cash bars
- Spacious lounge area with televisions located behind seating area
- Private restrooms
- Concierge service
- Visits from the Houston Texans Cheerleaders
- Access to East/West Club on gameday
- Same great gameday club seat benefits
- Presale opportunities for Texans and LSSE events
- Priority renewal and playoff ticket opportunities
Southern Smoke Foundation
A Chris Shepherd Concept (Location: 309 and 337)
Goode Company
We believe in the tried and true. The homemade. The handcrafted. Make a pit stop for some Goode grub with a smoked meat plate or some pralines. (Location 308 and 336)
Killen's BBQ
Located at the HTX Market, Killen's features some great items including beef brisket sandwiches, brisket nachos and loaded BBQ potato. These items encompasses the heart and soul of the old school BBQ cook offs along with Ronnie's Le Cordon Bleu trained eye. (Location: 305, 314, 333, 342)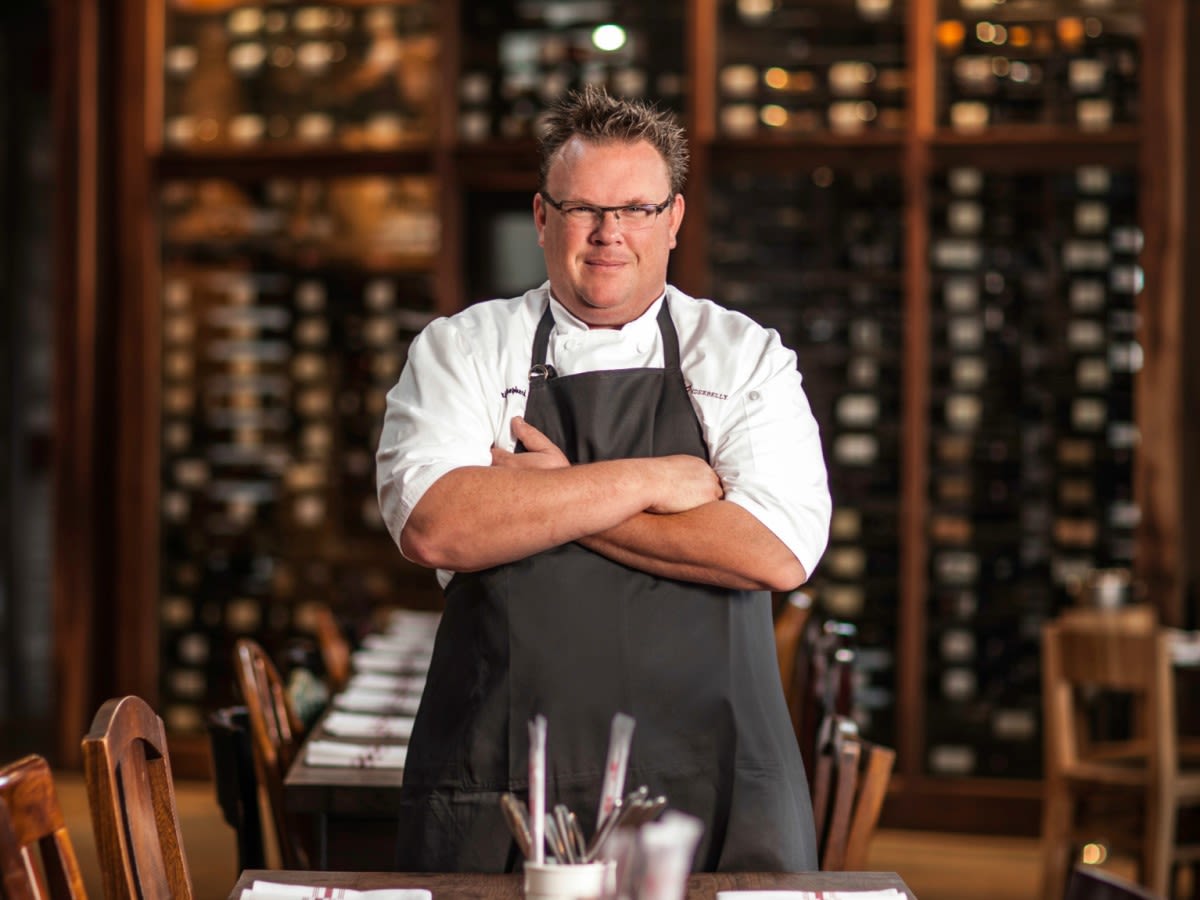 Named the World's Best Chef, according to Robb Report, the Houston Texans are proud to host Chris Shepherd and his phenomenal food for Texans fans on gameday.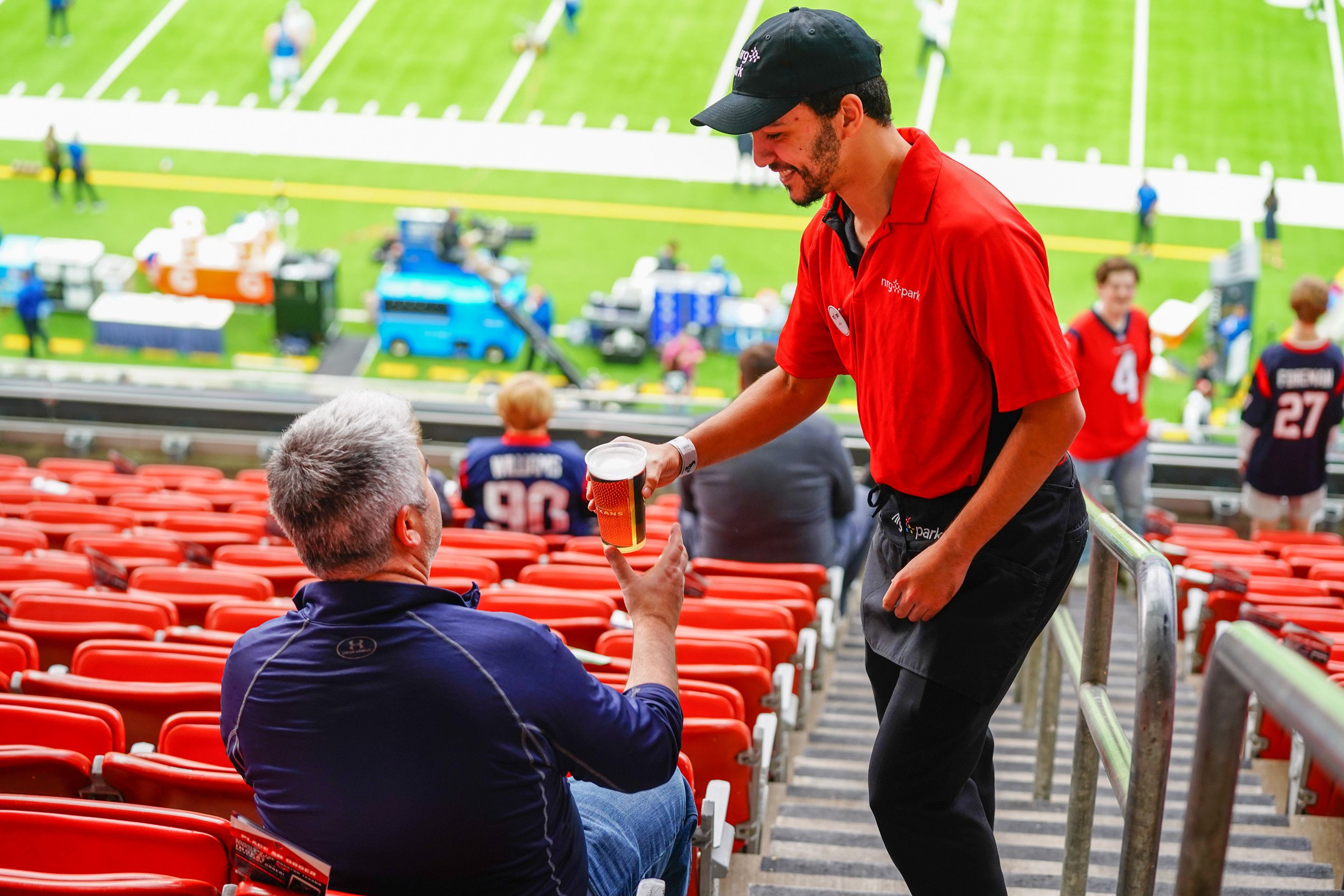 In-Seat Ordering
Order your favorite items directly to your seat!
In-Seat Ordering is an additional benefit offered exclusively to Club Seat Members. Orders can be placed through the free Houston Texans Mobile App and a runner will promptly deliver your items to your seat.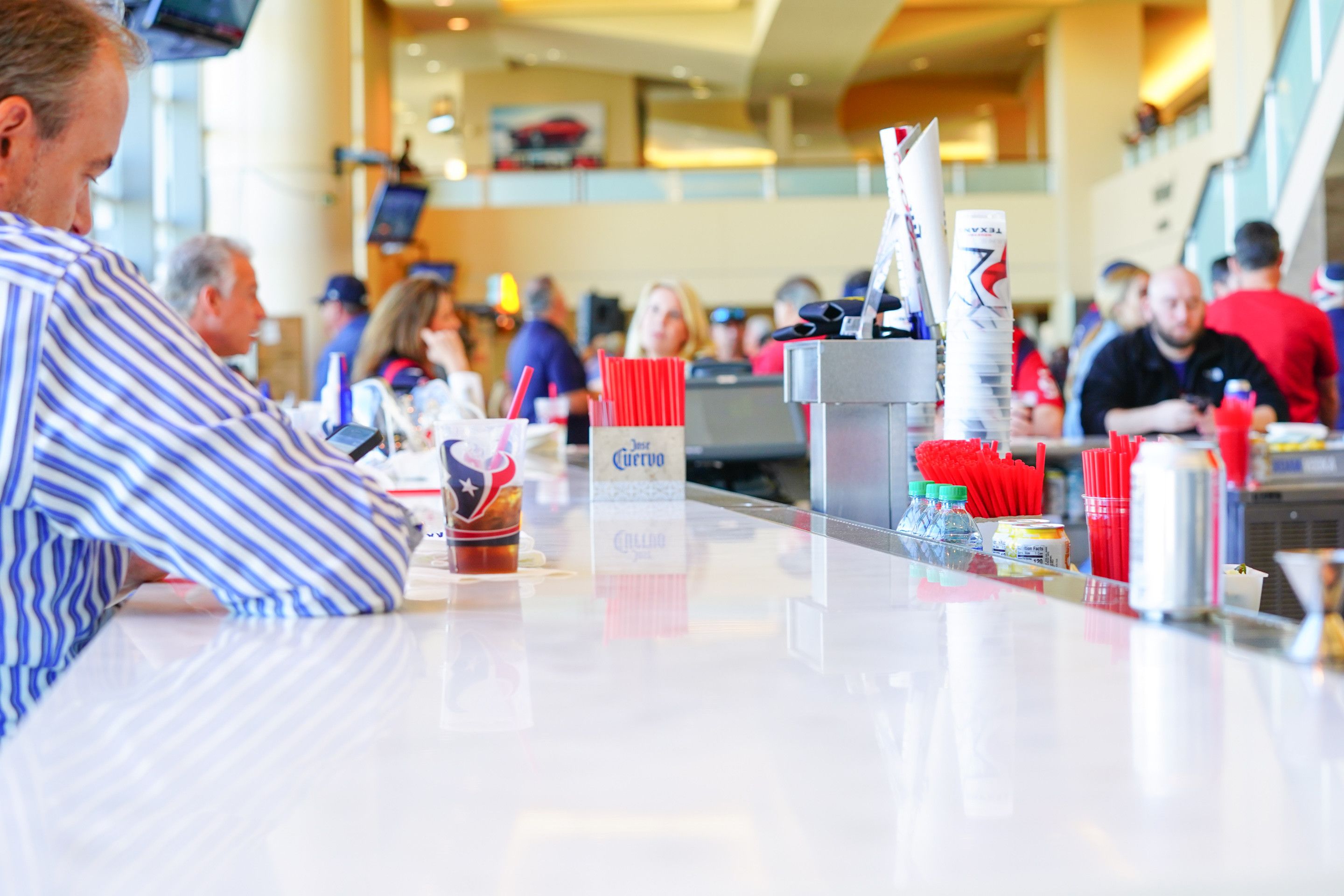 Stick Around for Awhile
Club Seat Members have the opportunity to sit back and relax in the club level up to an hour after the game!
Question? Contact us at (832)-667-2002