Houston Texans COVID-19 FAQs | Houston Texans - HoustonTexans.com

The Houston Texans are working with health authorities, such as the Centers for Disease Control and Prevention (CDC) and local and state public health authorities, and with the National Football League to ensure compliance with guidelines and requirements related to COVID-19. Please see the important changes below that we've made to ensure we create a safe gameday experience for our fans!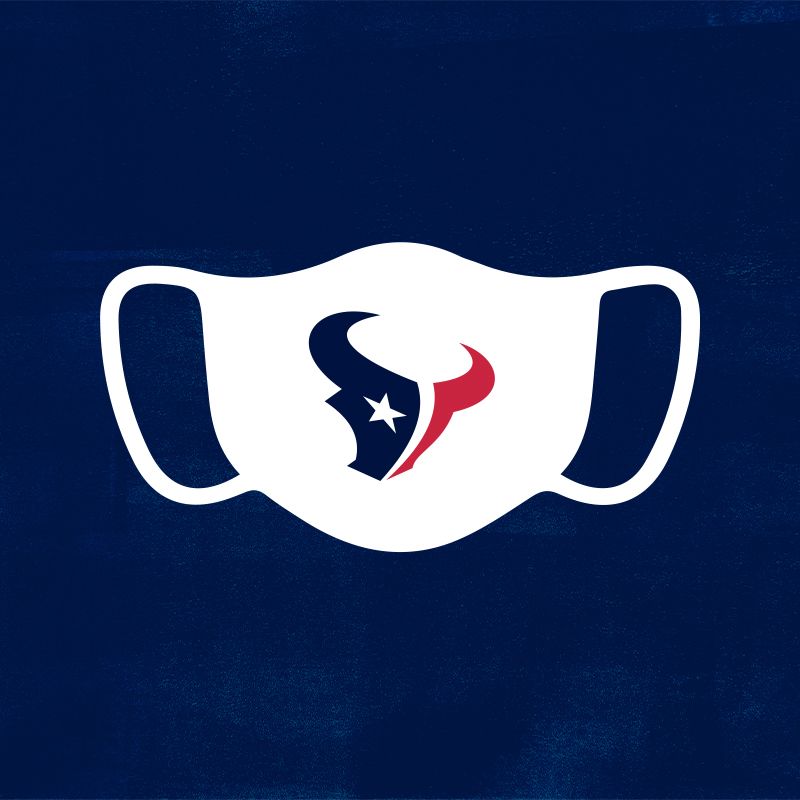 Face Masks
All Texans fans who are 10 and older and all working staff will be required to wear masks that completely cover their mouth and nose for the entirety of Texans gameday except while actively eating or drinking. If a fan is unable to wear a mask due to medical reasons, that fan will be permitted to enter if they wear a face shield while at the stadium. Guests failing to adhere to this policy will be subject to disciplinary measures as outlined in the Fan Code of Conduct.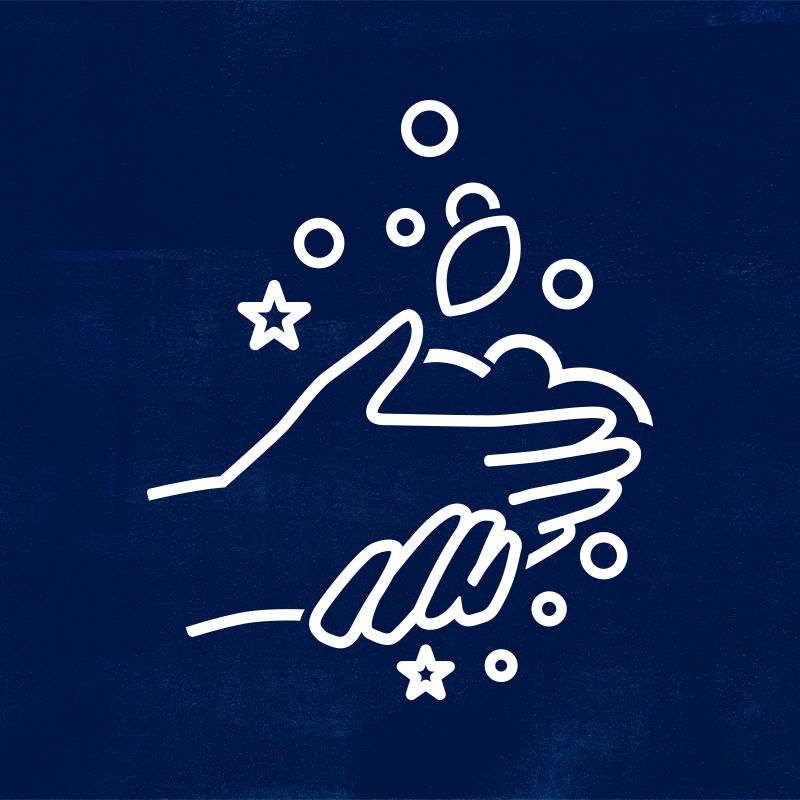 Personal Hygiene
Wash your hands often with soap and water for at least 20 seconds or use hand sanitizer. Fans and working staff will have access to more than 475 hand sanitizing stations available throughout the Stadium. Please avoid touching your eyes, nose and mouth, and please cover your coughs and sneezes. Please avoid high-fives and handshakes.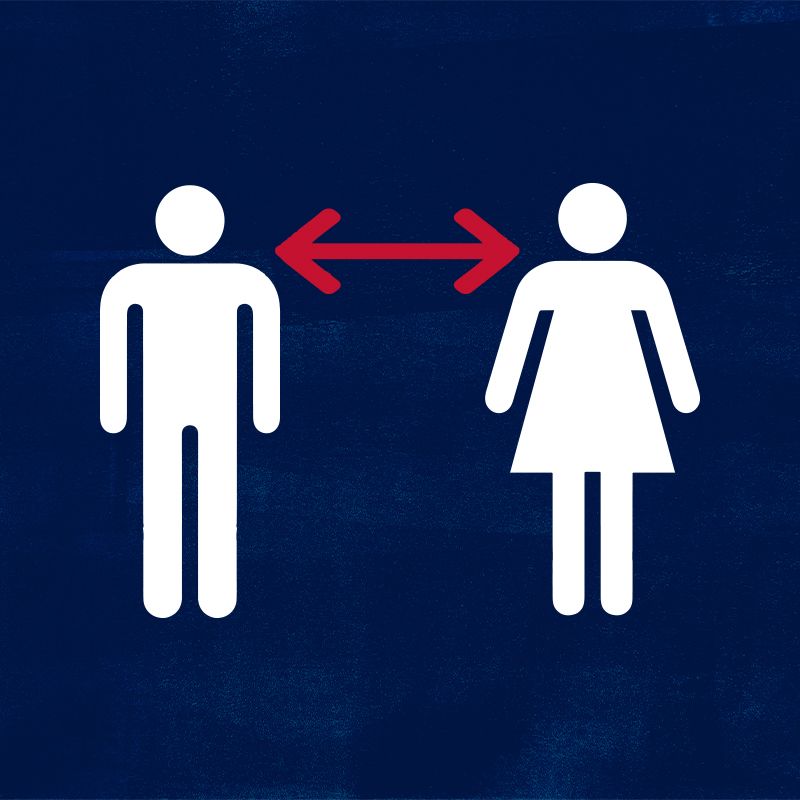 Social Distancing
All fans will be asked to maintain social distancing at least six feet apart beginning in the parking lot, at the entry gates and as you move about the Stadium. When exiting your seats for concessions or restrooms or following the game, please wait for aisles to clear and follow instructions given by ushers and over the PA system to avoid congestion.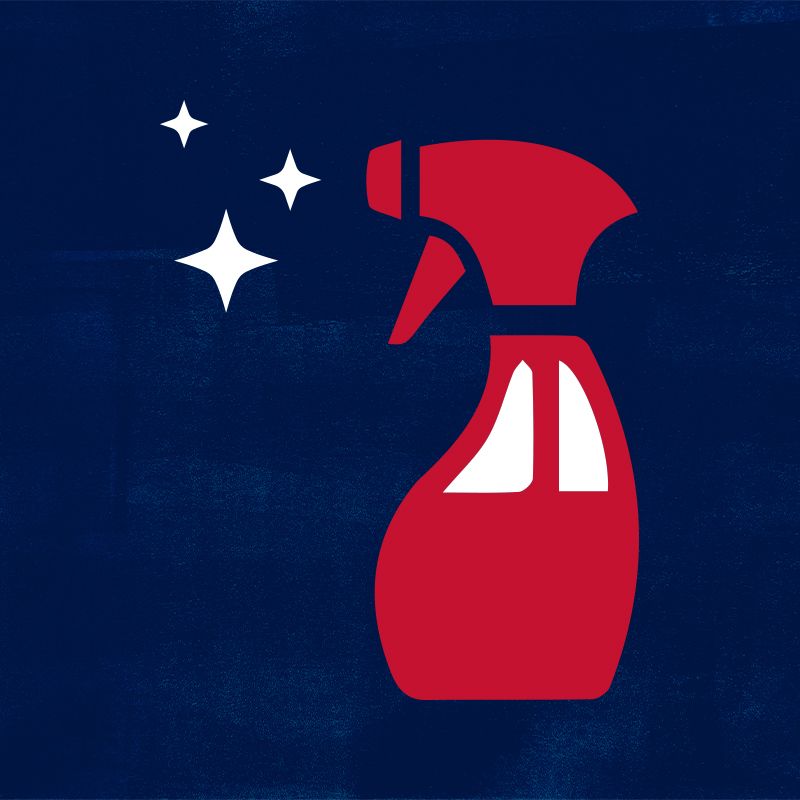 Enhanced Cleaning & Disinfecting
NRG Stadium cleaning and disinfecting has been enhanced and the frequency of each has been increased. In addition, the frequency of cleaning high toughpoits, like elevator buttons, door handles, handrails, counters and bathroom faucets, has been increased. Working staff will be given the necessary personal protective equipment for their respective roles.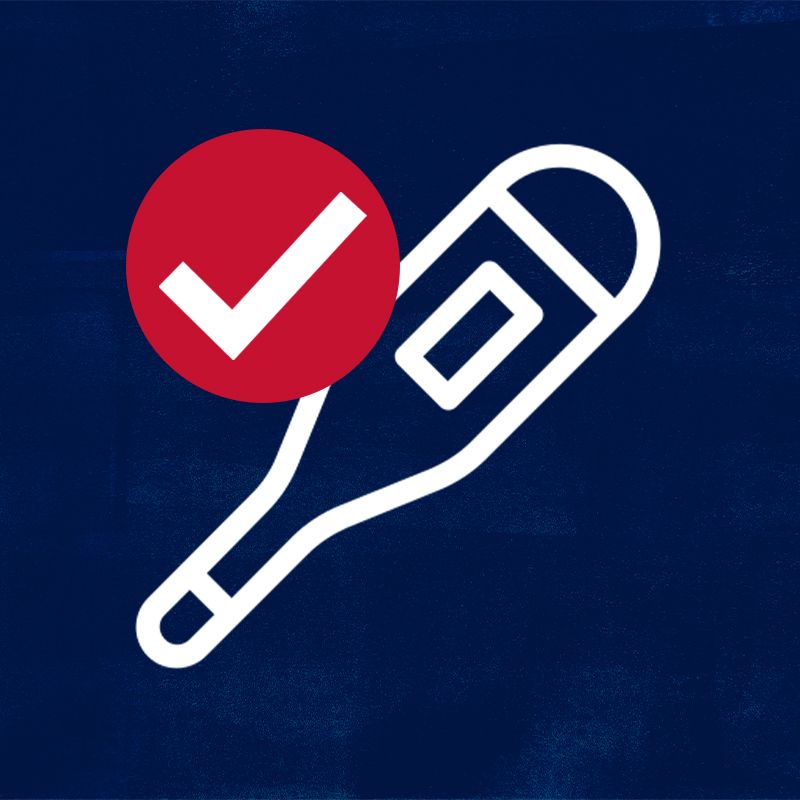 Show Up 100%
All fans and working staff should take their temperature before leaving for the Stadium. All fans and working staff will be subject to a health screening before entering the Stadium, and working staff will be subject to a temperature check.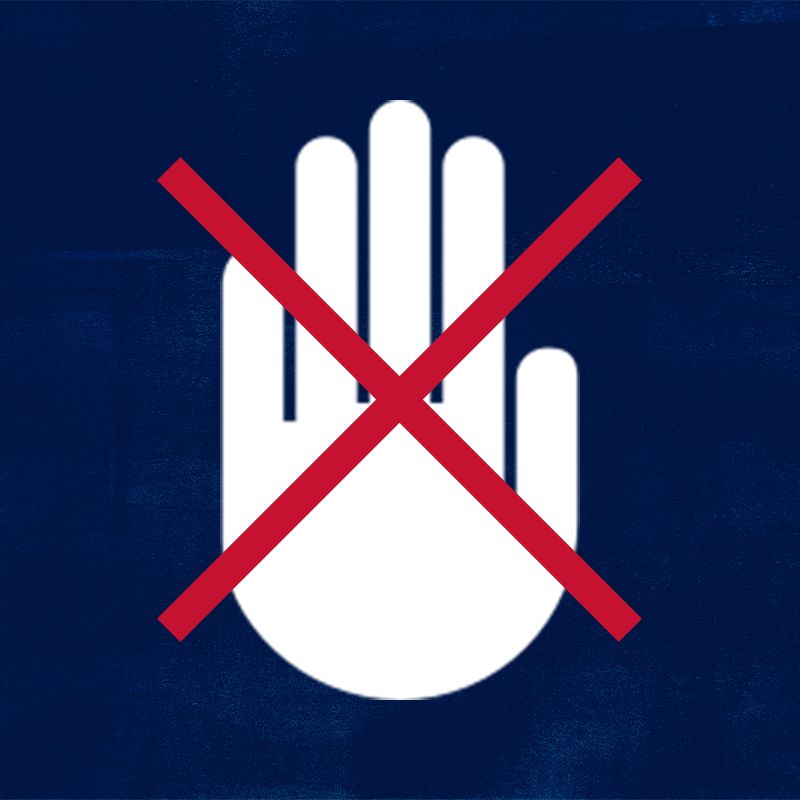 Minimizing Touchpoints
Where possible, we will minimize contact touchpoints for guests and staff on gameday.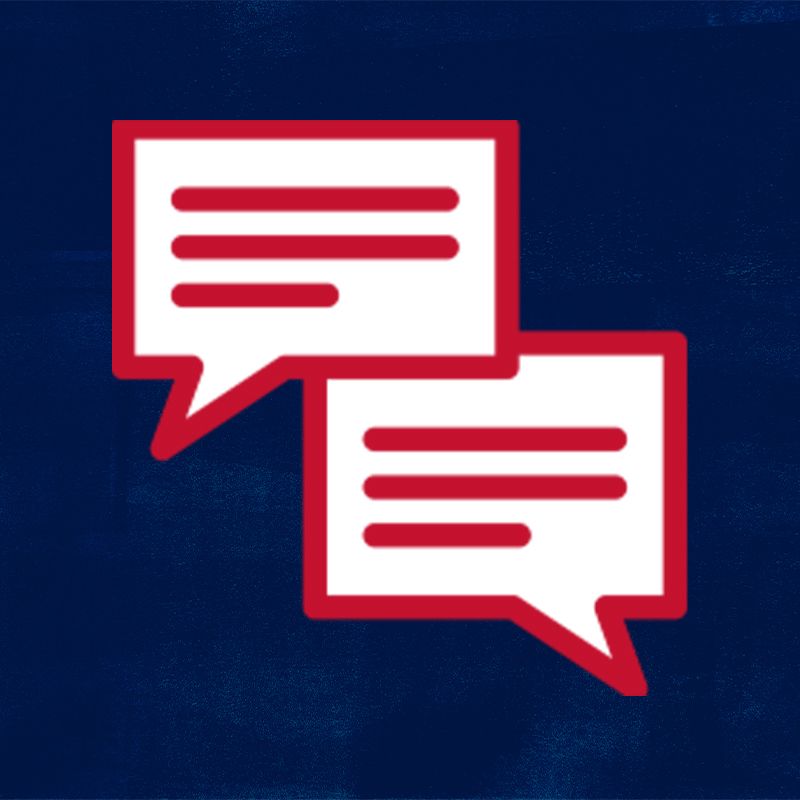 Education & Communication
We will continue to communicate all expectations, health protocols, and safety guidelines to both guests and staff before their arrival on gameday. In addition, these enhanced protective measures will be communicated via signage reminders throughout NRG Stadium. We will continue to monitor local, regional, and national authorities for updated recommendations and will communicate any changes in guidelines to guests and staff as needed.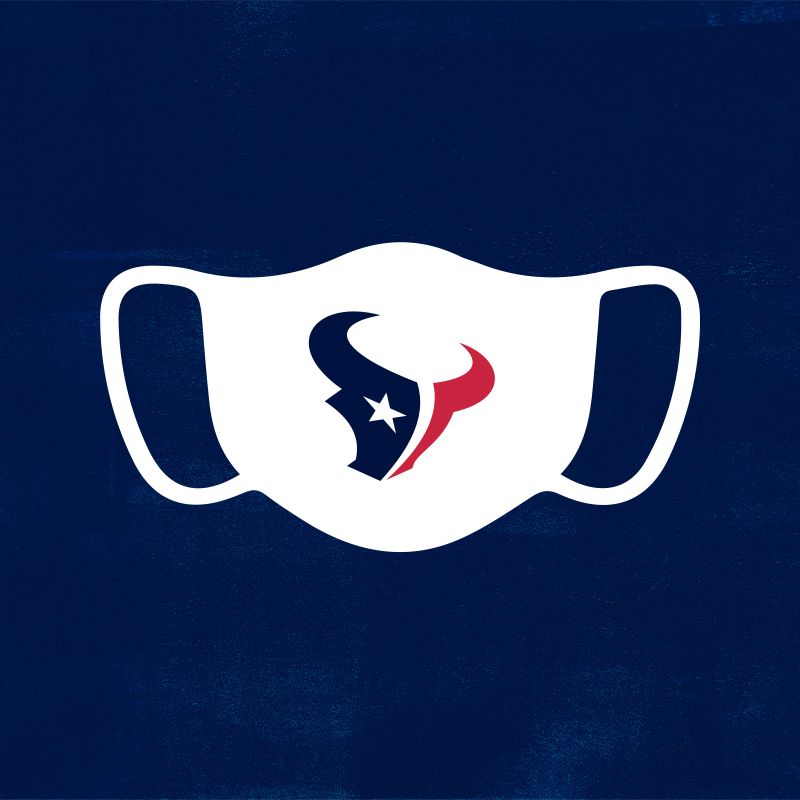 Enhanced Protective Measures
NRG Stadium will have enhanced protective measures on gamedays. Face masks will be required all staff and guests. Hand washing and sanitizing stations will also be available. These enhanced protective measures will be communicated via signage throughout the stadium.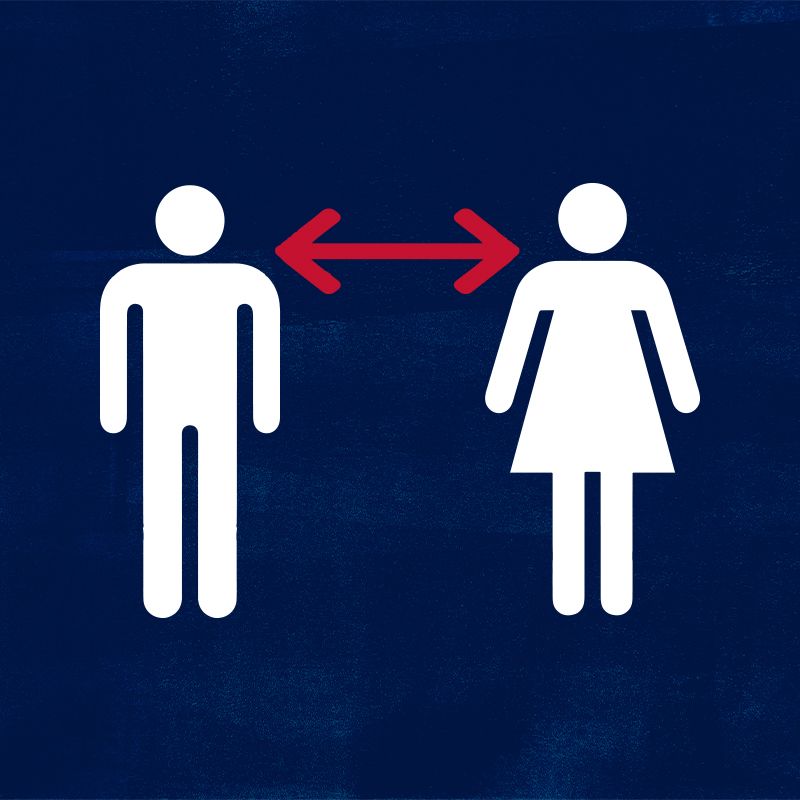 Physical Distancing
All fans will be asked to follow social distancing guidelines which will reduce our capacity at NRG Stadium to approximately 14,000 seats throughout all levels.
Frequently Asked Questions
Will I receive the usual hard-copy paper tickets this season?
In an effort to cut down on the number of touch-points for fans on gameday, all tickets must be mobile tickets which can be accessed through the Houston Texans app. If you have any questions on how to access your mobile tickets, please call our Ticket Office which is open Monday - Friday 8:30 am - 5:30 pm at (832)-667-2002, Option 1.
I am a Season Ticket Member and have questions regarding my account. Who can I speak with?
Please contact our Ticket Office at 832-667-2002, option 1 to speak with a Texans representative. Their office is open Monday - Friday 8:30 am - 5:30 pm.
What will happen if games are impacted or not played due to COVID-19?
We currently expect and are planning for a full Texans game schedule in 2020. However, if a game is canceled and cannot be replayed, or is played under conditions that prohibit fans from attending, Season Ticket Members will have the option of receiving a full refund or an account credit.
Are the Houston Texans participating in the Houston Clean program?
Yes, the Houston Texans are one of the participating teams in the Houston Clean program. Houston's hospitality, sports, entertainment, and air travel industries have come together to help stop the spread of COVID-19. To find out more about the organization, please visit https://www.visithoustontexas.com/houston-clean/.
Will I be able to transfer or sell my seats if I cannot make it to a game this season?
Yes, you will be able to transfer OR sell your tickets on the NFL Ticket Exchange. Please note, that if you are selling your tickets, you must sell the exact number of seats in your pod. Example: If you own 4 seats together, you cannot sell 2 of them for a game. You must sell all 4 tickets together. If you are transferring your tickets, you must transfer to someone you know or that is part of your group. This will help avoid fans sitting next to one another who are not in the same group.
If a fan buys tickets for a game that is cancelled from Ticketmaster or through another source, will the Houston Texans refund those tickets?
The buyer will need to go back to the entity that sold buyer the tickets. For example, if a ticket is purchased through Ticketmaster, the fan would go back to Ticketmaster and it would be handled through Ticketmaster's cancellation policy. Here are the cancellation policies for single game tickets purchased through NFL Licensed Channels (i.e., Ticketmaster, SeatGeek and StubHub):
- Ticketmaster: Automatic refunds provided for all primary and secondary sales within 30 days of cancellation.
- SeatGeek: Refunds provided upon request for all primary and secondary sales within 30 days of cancellation (for secondary sales, vouchers initially offered unless consumer requests a refund).
- StubHub: No cash refunds. Credit issued worth 120% of original order. Credit expires in 2022 and can be used on any future StubHub purchase. Ticket buyer must call StubHub directly to request refund.