HONOLULU - This is my first trip to the Pro Bowl, and I must say that it has been a star-studded affair thus far.
The lobby of the Hilton Hawaiian Village on Tuesday was full of current and former NFL luminaries such as New York Giants legend Lawrence Taylor, Sealy's own Eric Dickerson, legendary defensive end Sean Jones (currently a scout for the Oakland Raiders), as well as 2007 Pro Bowlers like defensive end Derrick Burgess (Oakland Raiders) and defensive tackle Pat Williams (Minnesota Vikings).
Even some players that weren't invited to the Pro Bowl, such as Oakland Raiders fullback Zack Crockett, San Diego Chargers punter Mike Scifres and Jacksonville Jaguars safety Nick Sorensen, were seen relaxing in and around the waterfront.
The weather was cloudy and rainy in the morning, but the mist subsided in the afternoon, creating perfect beach weather. After his flight arrived from San Diego around 2 p.m., former NFL special teams standout, and current Chargers radio color analyst, Hank Bauer, was seen enjoying the sun rays on the beach with Scifres.
Taylor and Dickerson were mobbed by a crowd of autograph-seekers as they sat on the patio of a restaurant overlooking Waikiki Beach. But as true professionals and gentlemen, both Hall of Famers politely and patiently signed autographs and posed for photos. A fan even brough out an SMU mini-helmet for Dickerson to sign. Very impressive.
As far as the action on the field, Texans wide receiver Andre Johnson and the AFC had their first practice Tuesday and will hold their second workout Wednesday morning at 10 a.m. local time – there is a four-hour time difference between Honolulu and Houston.
Before I sign off on my first blog of the Pro Bowl week, I'd like to recognize the efforts of the Houston Texans Cheerleaders, who proved yet again this past weekend that they are the class of the NFL (photo slideshow).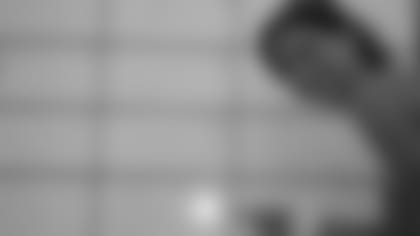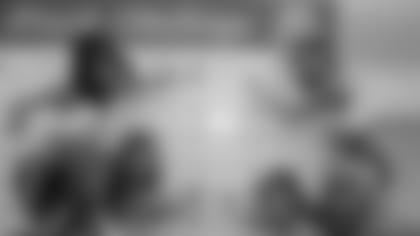 The contest, which was part of "Super Saturday in the Sand," a pre-Super Bowl family day featuring celebrity flag football and a variety of NFL-organized games and activities, also included cheerleading squads from the Washington Redskins, New Orleans Saints, Tampa Bay Buccaneers, Jacksonville Jaguars, Buffalo Bills, Philadelphia Eagles and Miami Dolphins.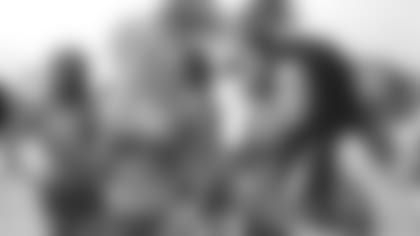 After all was said and done, the Texans Cheerleaders demonstrated their skills by finishing on top of the dance competition. Other events included beach volleyball, flag football, kayaking and tug of war.
Check back later in the week for updates from Tiffany, who is representing the Texans Cheerleaders this week in the Aloha State. **
CLICK **HERE** TO SEND AN E-MAIL TO TEXANS INSIDER**