Texans Mobile App | Houston Texans - HoustonTexans.com
Download the Texans app to stay up to date with our latest content through custom push notifications, watch live Texans games and in-game highlights, and to get the most out of your gameday experience with an interactive map and exclusive stadium features.
Push Notifications – Subscribe to the alerts you want by setting your notification preferences.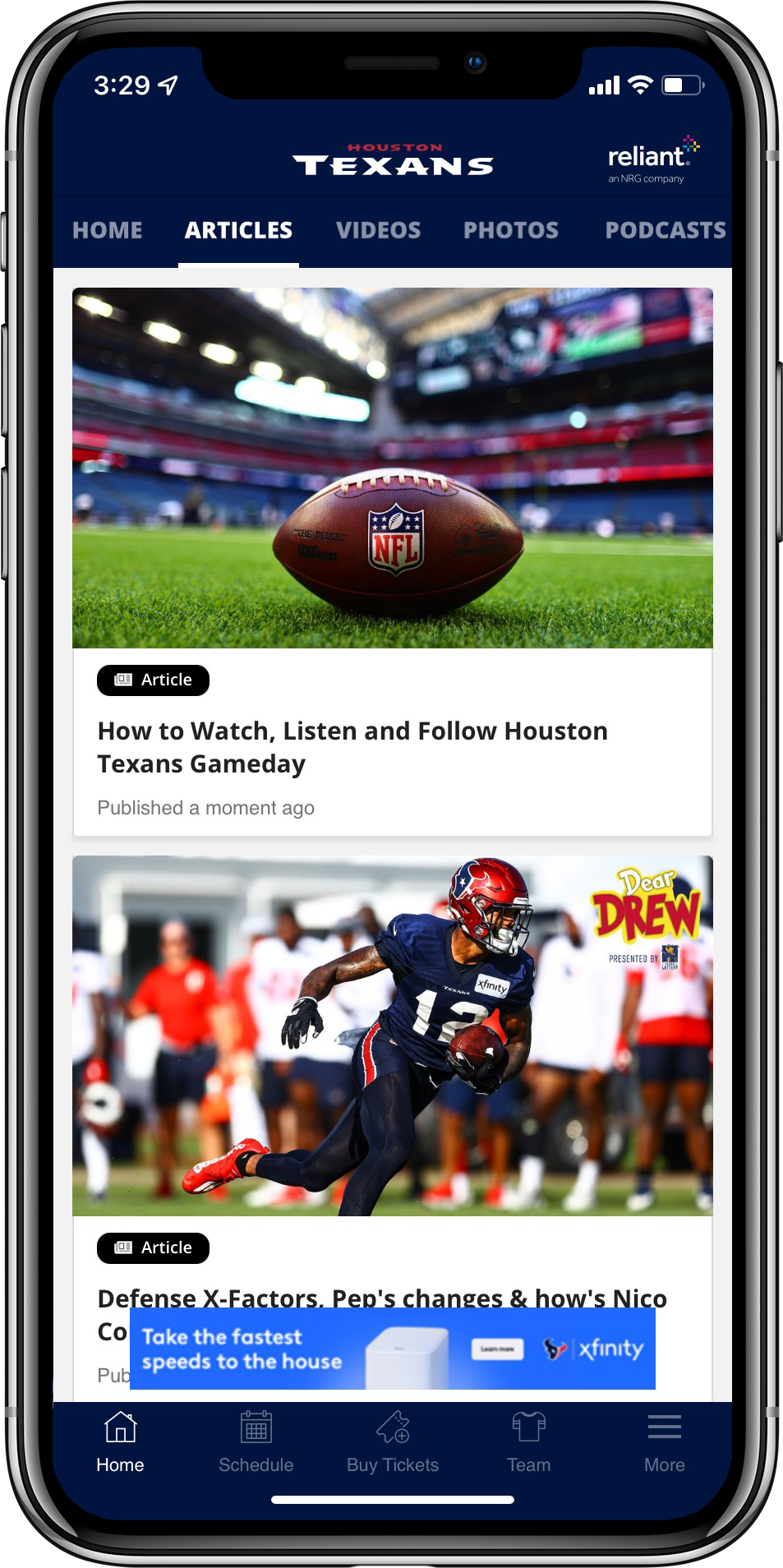 News – Official source for all Texans breaking news, transactions and more!
Video – Bringing you exclusive content and highlights of your favorite players.
Photos – Inside access to Texans on and off the field.
Audio – Texans podcasts bring you exclusive inside access to Texans players and coaches
Texans Radio - Listen to Texans Radio 24-7 for exclusive interviews with players and coaches
Podcasts - Join the voices of the Texans for daily podcasts and analysis on the team
Gameday Radio - Tune-in every Texans gameday for a pregame show, the live broadcast of the game and the post-game show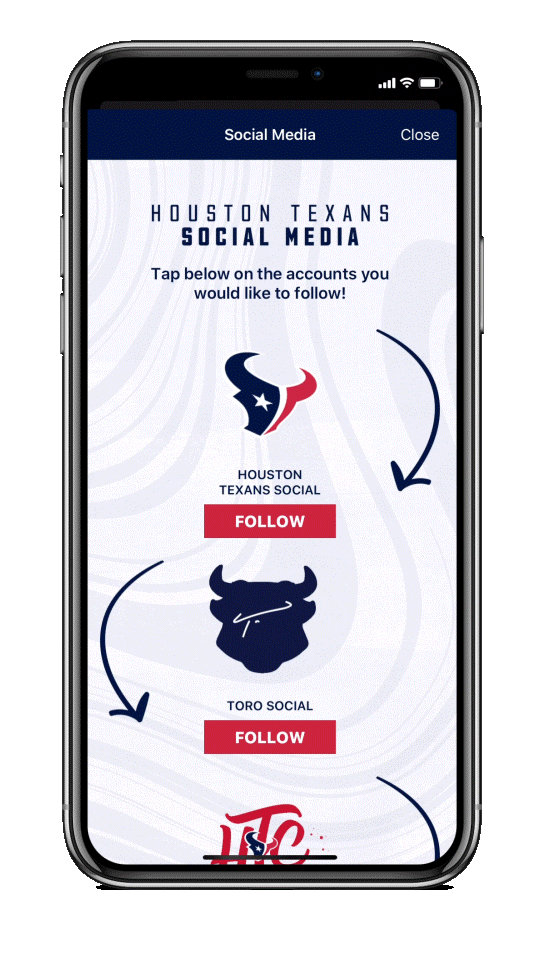 Social Media - Connect with the Houston Texans, TORO and Houston Texans Cheerleaders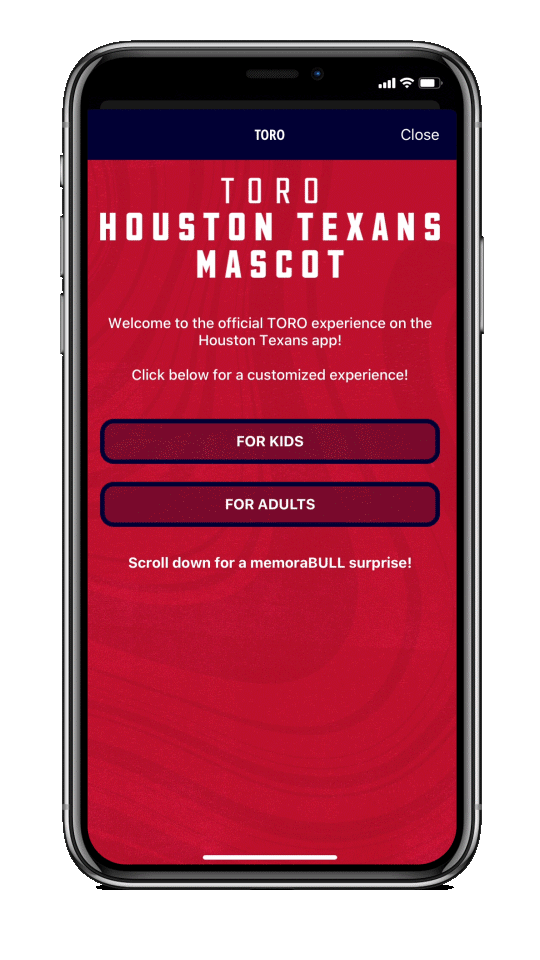 TORO - Exclusive access to TORO's programs available to teachers and parents as well as in-app coloring pages for the kids
Stats – Real-time statistics and scores from the Texans and teams around the NFL.
Game Center – Real-time stats and scores for every game!
Team Info – Roster updates, injury reports, depth chart and more!