We learned that like the day prior, we would be hopping around to several different small FOB's (Forward Operating Bases), and we were all very excited. Unlike some of the larger bases, these small FOB's rarely see visitors due to their small size and or weather and threat level issues. All of the bases that we had visited so far were all awesome but we noticed that the soldiers at theses FOB's were ridiculously excited just see someone from home.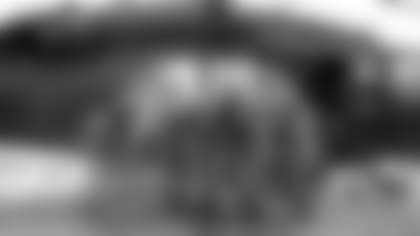 We boarded our Black Hawk that morning and headed for the Balad Joint Coordination Center, home of the Black Lion Battalion. When we arrived, Sergeant Major Lewis explained that this particular battalion was the first in World War I to conduct an offensive operation. The Black Lions were very proud of their history and even asked us to pose in the traditional Black Lion position for a photo. That day was terribly rainy and cold, but that didn't stop the Black Lions from showing us a good time. They were so much fun to hang out with!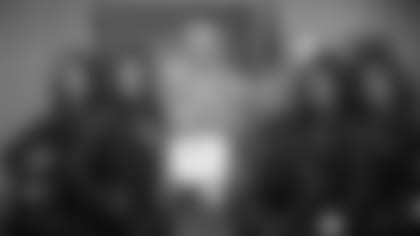 Next, we were on our way to FOB O'Ryan, which is mainly comprised of combat soldiers. Again, we were happy to find out that, like the day before, we were going to be special guests at a reenlistment ceremony. We witnessed six soldiers reenlist in the United States Army, and I was truly touched at the level of commitment that these soldiers have to keeping us safe and protected. After our meet-and-greet, we were given a certificate of appreciation, the famous "Red 1" patch and a rare coin. In exchange, we gave the officers Houston Texans Cheerleader Swimsuit Calendars, which were very popular to say the least!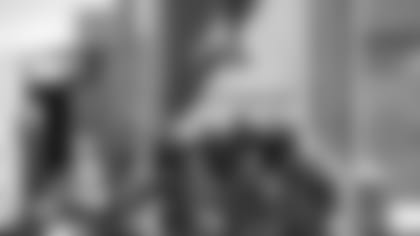 Our last stop was the smallest FOB we would visit in Iraq, FOB Cruz-Morris, named after a Captain and Specialist that were killed in action. There were less than 50 soldiers stationed at Cruz-Morris, so we really enjoyed meeting each and every one of them. Our last stop was the ECP (Entrance Control Point) at Camp Speicher. There we met Staff Sergeant Brian Blair from Katy, Texas, while checking out how Camp Speicher monitors people and vehicles entering the base.