HOUSTON - The Houston Texans have agreed to a contract with DE Gary Walker, it was announced today.
The 10-year veteran has spent the past two seasons with the Texans, in the city where his NFL career began. The two-time Pro Bowler played his first four NFL seasons with the Oilers/Titans (1995-1998), then played for Jacksonville the following three seasons (1999-2001), before being selected in the Texans 2002 expansion draft.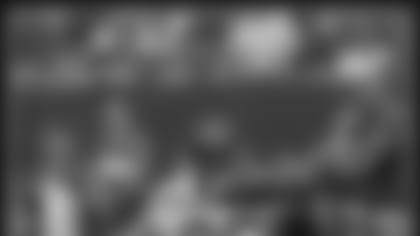 "We are very pleased to have Gary Walker back with us," Texans general manager Charley Casserly said. "It's important to try to keep your own players, especially your impact players."
Walker (6-2, 305) has played in 129 career games, starting 122. In that time, he registered 548 tackles, six forced fumbles and 45 sacks. Walker recorded 29 of his 45 career sacks over the past three seasons.
During an injury-plagued season in 2003, Walker missed time with toe and shoulder injuries and started a career-low four games. After recording 115 tackles and 6.5 sacks in 2002, he was named the Pro Bowl's starting defensive tackle in his second consecutive trip to Hawaii. In 2001, Walker was selected to his first Pro Bowl when he amassed 73 tackles and 7.5 sacks.
In two seasons at Auburn, Walker accumulated 148 tackles and 15 sacks, earning second-team All-Southeastern Conference honors as a senior. He transferred to Auburn from Hinds (MS) Junior College, after he became an all-state selection at Franklin County High School in Carnerville, GA.