Texans Community | Houston Texans - HoustonTexans.com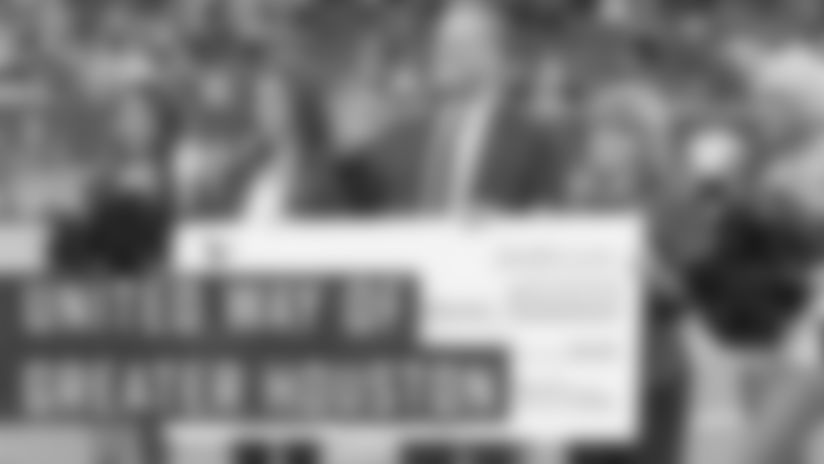 In 2018, the Texans donated $905,000 to the United Way. The Texans are the top contributors to the United Way in the NFL and the number one per capita supporter of the United Way in Houston.
Since 2002, the Houston Texans have supported the United Way of Greater Houston, an organization that was close to the hearts of late founder, senior chairman, and chief executive officer Robert C. McNair and co-founder and senior chair Janice McNair. Each year, the organization achieves 100 percent participation from players, coaches, ownership, and front-office staff, earning the Texans the designation of the number one per capita supporter of the United Way in Houston and number one in the NFL. Texans president Jamey Rootes serves as board chair, volunteering his time to support the organization and help make the community a better place.
Through the Community Quarterback award, the Texans recognize outstanding volunteers from local United Way agencies working to make Houston a better place. In 2018, Tehmina Masud was chosen as the Community Quarterback for her dedication and years of service at Interfaith Ministries for Greater Houston, a nonprofit that brings people of diverse faith traditions together for dialogue, collaboration, and service as a demonstration of shared beliefs. A $25,000 donation was made to the organization in Tehmina's name. At a special reception in April, linebacker Whitney Mercilus presented Tehmina with a personalized Texans jersey and thanked her for her work. Nine other finalists received $5,000 contributions to their organizations for their service.
Finalists were Pedro Alvarez, BakerRipley; Jimmie Brown, Evelyn Rubenstein Jewish Community Center of Houston; Karen Ostrum George, The Women's Home; Kathryn Griffin-Grinan, Santa Maria Hostel; Ahmed Hammad, Literacy Advance of Houston; Vicki Lilly-Tallman, The Bridge Over Troubled Waters, Inc.; Merlene McAlevy, SEARCH Homeless Services; Nancy Strange, Northwest Assistance Ministries; and Lee Swindler, Bay Area Turning Point, Inc.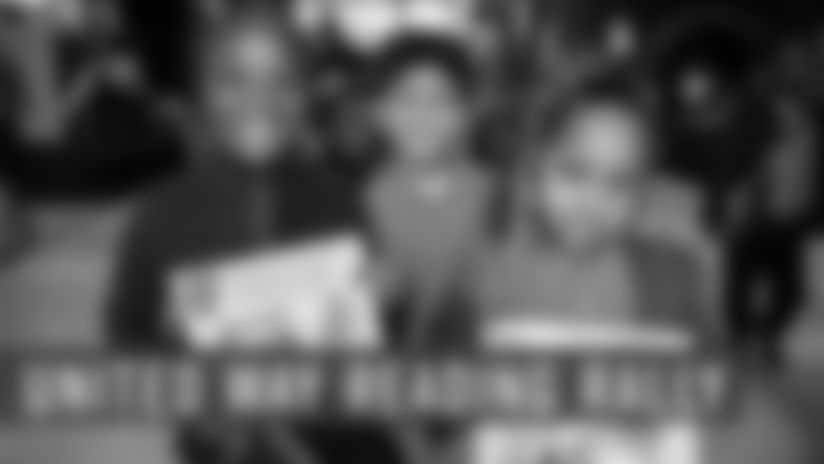 During the United Way Reading Rally, Ambassadors Cecil Shorts III and Wade Smith teamed up to encourage hundreds of children from local schools to get excited about reading. Along with Cheerleaders, the Ambassadors read books to the students and spoke to them about the importance of literacy.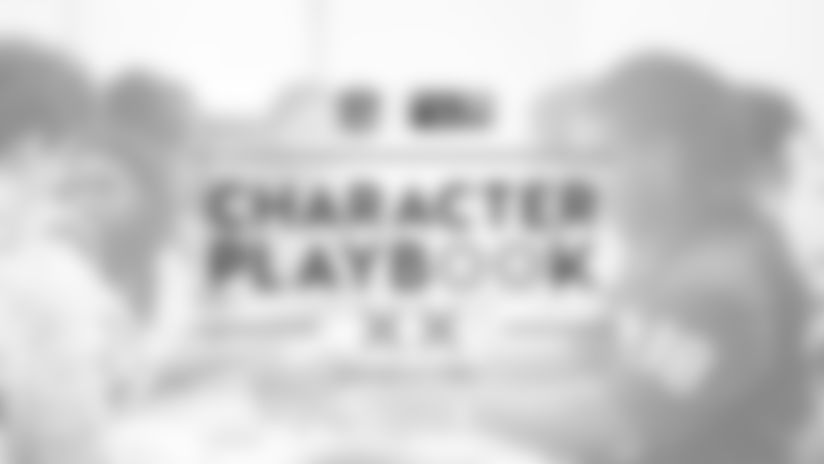 In 2017, the NFL, the Texans, the United Way, and Verizon launched a new digital-learning initiative in Houston-area schools that teaches students the skills to cultivate character and maintain healthy relationships throughout their lives. Tackle Kendall Lamm, guard Chad Slade, cornerback Johnson Bademosi, Ambassador Cecil Shorts III, and Cheerleaders visited Fondren Middle School to talk to students about the importance of character.