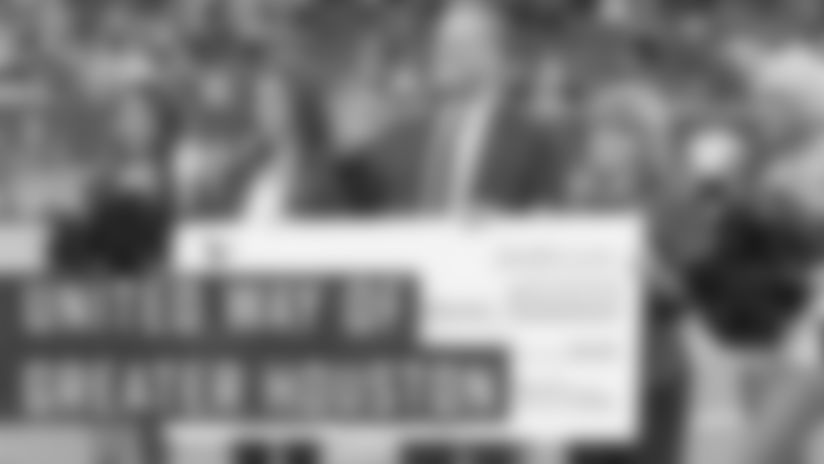 The Texans are the top contributors to the United Way in the NFL and the number one per capita supporter of the United Way in Houston.
Since our founding in 2002, the Texans have supported the United Way of Greater Houston. Annually, the organization achieves 100 percent participation in its internal campaign from players, coaches, ownership, and front-office staff. During the December 10 game, Texans chairman and COO Cal McNair and president Jamey Rootes presented a check for $700,000 to United Way CEO Anna Babin.
The Community Quarterback Award is an opportunity for the Texans to recognize outstanding volunteers from local United Way agencies whose work makes Houston a better place. In 2018, Tehmina Masud was chosen as the Community Quarterback for her dedication and years of service at Interfaith Ministries for Greater Houston, a nonprofit that brings people of diverse faith traditions together for dialogue, collaboration, and service. A $25,000 donation was made to the organization in her name. Nine other finalists received $5,000 contributions to their organizations for their service. Finalists were Pedro Alvarez, BakerRipley; Jimmie Brown, Evelyn Rubenstein Jewish Community Center of Houston; Karen Ostrum George, The Women's Home; Kathryn Griffin-Grinan, Santa Maria Hostel; Ahmed Hammad, Literacy Advance of Houston; Vicki Lilly-Tallman, The Bridge Over Troubled Waters, Inc.; Merlene McAlevy, SEARCH Homeless Services; Nancy Strange, Northwest Assistance Ministries; and Lee Swindler, Bay Area Turning Point, Inc.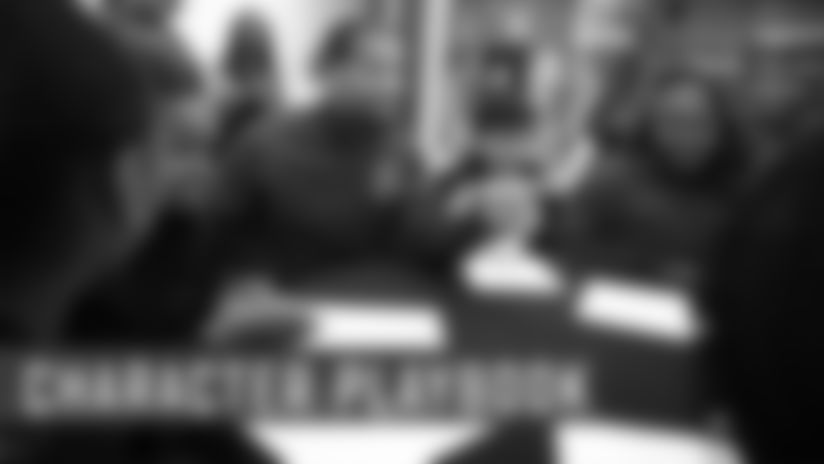 Houston Texans players Kendall Lamm, Chad Slade, and Johnson Bademosi, Texans Ambassador Cecil Shorts III, Texans Cheerleaders, and the United Way of Greater Houston visited Fondren Middle School to take part in a Lunch and Learn event focused on the importance of character. This event was a part of Character Playbook, a digital character education program powered by digital learning innovator EVERFI and presented by the NFL and the United Way. Character Playbook has helped over 8,300 students in over 84 schools in Houston learn how to cultivate and maintain healthy relationships in its first two years. The Lunch and Learn event focused on sharing the importance of character, healthy relationships and making schools kinder places for everyone. Character Playbook is now available at no cost for any middle school that wants to implement it.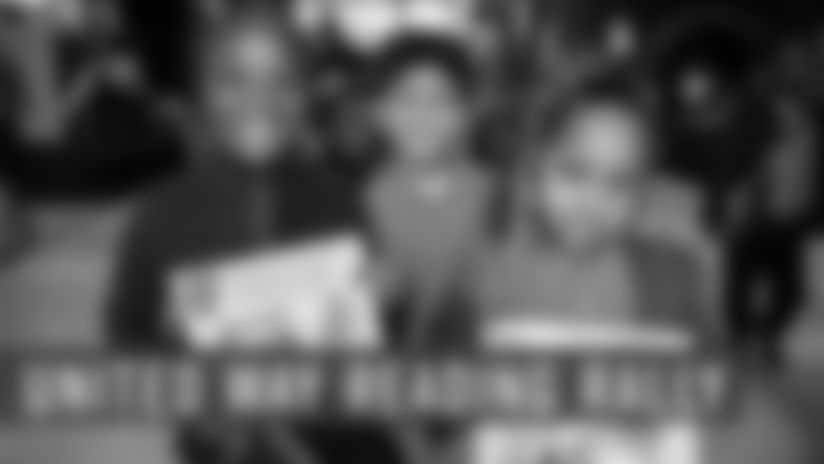 Nose tackle D.J. Reader teamed up with the United Way of Greater Houston to encourage hundreds of children from local schools to get excited about reading at the United Way Reading Rally. Reader visited a local elementary school, where he read books to the students and spoke to them about the importance of literacy.