HOUSTON – Lone Star Sports and Entertainment brings world-class soccer back to Reliant Stadium on Thursday, July 29 when Everton Football Club of the English Premier League takes on Pachuca of the Mexican Premier League at 7:30 p.m. The series continues on Sunday, August 1, when legendary Club America faces Everton at 2:00 p.m.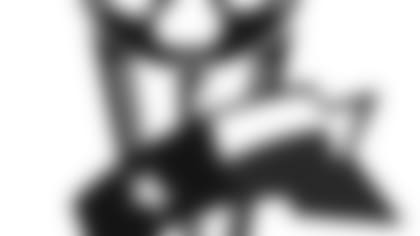 This is the first time teams from the English and Mexican Premier Leagues will play at Reliant Stadium. Also this is the first match-up between the two Premier Leagues since July 2003 when Club America went down at the hands of Manchester United 4-1 in Los Angeles.
Everton makes its first trip over the Atlantic to the United States. It also mark the first time Everton has faced teams in the Mexican Premier League. Everton, established in 1878, is a founding member of English professional soccer. They have won nine league titles and five FA Cups.
"It has taken us a little while to organize but we've now got a great opportunity to visit America," says Everton manager David Moyes. "It will be extremely hot but it is a chance to play against two top Mexican sides, which is another change for us and will add some glamour to our pre-season for both players and supporters."
Pachuca, winner of the 2003 Mexican Championship, is Mexican Soccer's oldest club. Mexico's most successful team over the last five seasons, Pachuca also captured the 1999 and 2001 Mexican Championship. Members of Pachuca see this as a chance to have a good showing on an International stage.
"It is an honor to play against a successful team like Everton, which has so much tradition," says Club President Jesus Martinez Patino. "This is part of an internationalization process that our club has been carrying out."
"It is our responsibility to keep growing and represent Mexican soccer in the best possible way."
This marks the second time Club America will come to Reliant Stadium. On January 11, they took on Tigres during Interliga 2004 and played to a 1-1 tie. Club America has been Mexico's most successful club, winning a record 13 league titles and six cup titles. Most recently America reached the quarterfinals of the prestigious Copa Libertadores.
Everton is one of four teams from the English Premier League to tour the United States in 2004. The match-up between the two leagues could stand as a measuring stick for the Mexican Premiere League as one of the rising leagues on a global scale. Club America and Pachuca attempt to bridge the competitive gap between the English and Mexican Leagues and can do so with a good showing in Houston.
The Copa de Tejas is part of the Texas International Soccer Series at Reliant Stadium presented by Budweiser. The first set of games in the series took place in January and featured the top Mexican teams as part of Interliga 2004. Reliant Stadium hosted the best-ever crowds in Interliga at 31,143.
Reliant Stadium also played host to a record setting crowd Texas soccer crowd (69,582) on May 8, 2003 when The United States National Teams faced Mexico in an international friendly. The event earned Houston the distinction as the best soccer crowd in America according to the US Soccer Federation.
In the first Copa de Tejas last August, Cruz Azul defeated Tigres 2-1 to capture the first Copa de Tejas title.
Two game packages will be available for purchase through Ticketmaster starting at 10:00am, Wednesday, June 9th, 2004. Fans can purchase tickets by clicking here or by calling (866) GO-TEXANS.