2021 Winner: Houston Fire Department EMT Christina Calderon
Houston Fire Department EMT Christina Calderon demonstrated incredible bravery this summer on July 23 when an armed assailant highjacked a Houston Fire Department ambulance with EMT Calderon in the back along with her injured patient forcing out the driver. The high jacker then took off with EMT Calderon and her patient still inside. When EMT Calderon discovered the assailant, she was threatened with a gun. EMT Calderon remained calm and was able to alert HPD dispatchers who were able to track down the ambulance, apprehend the assailant and bring the incident to a close. It was Calderon's quick thinking and calm that saved her patient and prevented further tragedy. In September, EMT Calderon was surprised with the Star of Courage Award by Texans Chairman and CEO Cal McNair and Vice President of the Texans Foundation Hannah McNair at a private lunch and practice visit for 150 first responders. EMT Calderon was then presented with the trophy at the September 12 Texas vs Jaguars Liberty White Out game presented by BHP.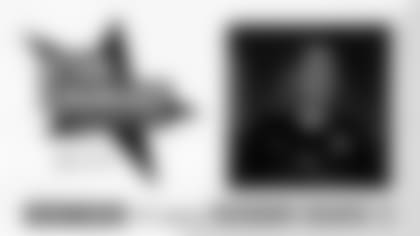 August Winner: Deputy Theodore Deaver, II, Deputy on the Crisis Intervention Team, Master Peace Officer, Mental Health Officer, Field Training Officer, Law Enforcement Instructor
Theo Deaver is definitely a great father, husband, mentor, and public servant. He goes above and beyond to help you out. If you are hungry, he will feed you. If you need to talk, he will listen. If you need help, he is resourceful. He is the most selfless person I know. He thinks of others before himself. He loves his job because he gets to help others in need and doesn't complain about working overtime. Theo even follows up with people he has helped to make sure they are doing well. He puts himself in others shoes & treats everyone as if they were a loving family member, even when he doesn't know them. The world would be a better place if we had more first responders and everyday citizens that acted like Theo.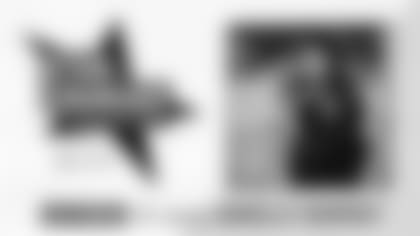 July Winner: Danielle Dempsey, Houston Police Officer, FTI Officer Dempsey, Houston Police Northeast Patrol
Officer Dempsey is a proud dedicated police officer with Houston Police Department. One of her accomplishments she does every year is Operation Never Cold. Officer Dempsey takes donations of toiletries and blankets and passes them out to the homeless community around the holidays and cold weather. Officer Dempsey reminds us that even those less fortunate can feel safe and taken care of during the most vulnerable and lonely time of the year. Officer Dempsey has made this a tradition every year in her station. She's one of the kindest souls and loving officers I've ever known. From Officer Dempsey, "I serve to protect and help the citizens of Houston and to provide as much assistance                 to those less fortunate as I can. This is why I started Operation Never Cold to provide essentials and resources to the homeless community within my area of patrol. I strongly believe if you show a little kindness and take the time to talk to these individuals face to face, you will build a rapport with them and they will be more likely to speak with police when they fall victim to a crime."
Summer Winner: Captain Torrey Dickey, Captain, Forest Bend Fire Department and Operations Supervisor/Captain, NASA Security Police
Captain Torrey Dickey works as the Captain/Operations Supervisor of the Security Police at NASA and volunteers during his off time as a Captain at the Forest Bend Fire Department in his neighborhood. He continually takes courses to learn more about how to serve his community better. He serves tirelessly in law enforcement and the fire service all while supporting and loving his wife and two young daughters. He truly embodies the image of a selfless leader that cares for his community. From Captain Dickey, "I serve because this is what I believe God has given me a desire and called me to do. I enjoy spending time in my community and helping others. I serve to show my children how to love and care for others without expecting anything in return."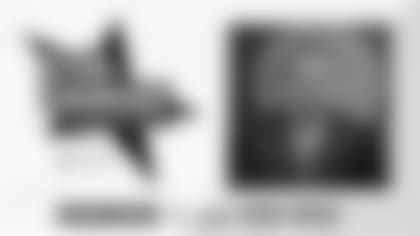 Summer Winner: Rick Riese, Deputy with the Austin County Sheriff's Office
Deputy Rick Riese serves with the Austin County Sheriff's Office as a Deputy over the Warrant Division and is assigned to a Federal Fugitive Task Force. From his nomination, "Rick is a loving father, husband and a courageous deputy. He almost lost his life recently due to COVID-19, which he contracted at work. Rick fought hard to recover, get back to work and most importantly be with his family. Rick is an amazingly hard worker who is always striving to give back to his community. I have witnessed Rick put his life in danger to protect others." According to Deputy Reise, "I left my civilian job after 30 years to join the force so I could give back to my community. I enjoy being able to help others and keep people safe within my community. I have a strong desire help people in need and I'm truly honored to be able to work in law."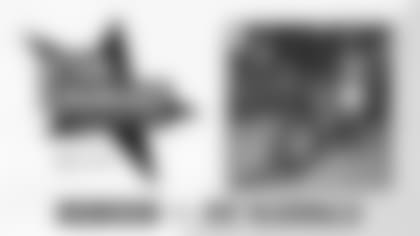 April 2021: Pat McDonald, Chief, Beach City Volunteer Fire Department & Trinity Bay EMS
Chief Pat McDonald has served the Baytown/Beach City area for more than twenty years. After starting out with the Beach City Volunteer Ambulance Service, he served with the Trinity Bay EMS and became a volunteer firefighter. McDonald currently serves as Chief of the Beach City Volunteer Fire Department. He serves in this role while working full time and also finds time to volunteer in other capacities in the community. Chief McDonald is always willing to help, giving up family time to serve his neighbors for 20+ years, most recently battling a house fire in the early morning hours of Easter Sunday. For serving your community and for all you do, you are a Star of Courage.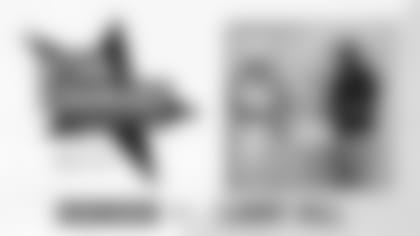 March 2020: Larry Hill, Executive Director/Founder Medic Outpost (501c3), EMS 42 years / Licensed Paramedic 22 years
After a long career as a paramedic, Larry Hill founded a nonprofit called Medic Outpost. Medic Outpost supplies basic life support equipment and gently-used medical equipment to rural communities in Africa, Central America and Mexico, as well as teaching first responder training to rural clinics and responder teams in those communities. With COVID-19, Medic Outpost's focus shifted to battle COVID in Texas by building and supplying intubation boxes, PPE and other equipment to hospitals in west Texas and along the border. Said Larry "I believe that everyone is entitled to healthcare and first responders are the first link in the chain. Nothing is more gratifying than knowing you are making a difference in a very difficult situation."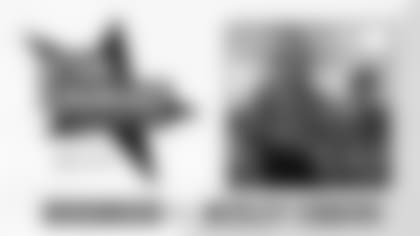 February 2021 Winner: Deputy Wesley Ebbers, Patrol Deputy, Waller County Sheriff's Office, Fire Chief of Rolling Hills Volunteer Fire Department, and combat logistics with the US Army (retired)
Ebbers has served his country and his community in more ways than one. According to his wife, Kelly, he is the, "trifecta." Ebbers served in the U.S. Army in combat logistics and was deployed for two tours of duty overseas. After being discharged from the Army, he wanted to find a way to continue serving the community so he joined a small local volunteer fire department. After serving in that role for several years, he went to the police academy and became a deputy with the Waller County Sheriff's Department to serve and protect the community he called home. Said his wife Kelly, "He is such a hard worker and still makes time for me and our 4 children. Our kids look up to him and he is the type of role model I would want for them."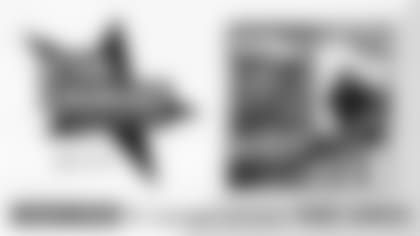 January 2021 Winner: Marc Garcia, Firefighter and Chaplain, Andrews Volunteer Fire Department
Lieutenant Garcia has been a firefighter for 5 years. He says, "I decided to become a firefighter because I love helping and aiding my community in every way possible. We get called to help strangers and people we have never met before and my heart has always been set on helping and being a good person no matter the age, race, or gender. It is also so much fun to be able to drive and pump trucks and fight fire. You learn different challenges every call because no call is ever the same and I love challenges, I love facing adversity, and overcoming obstacles. My heart has always been set on helping people, what greater way to do it than to be a first responder."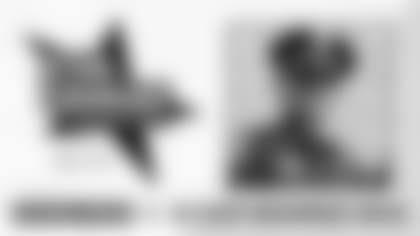 December 2020 Winner: Houston Police Officer Muhammad Sheik
Officer Sheik has been an officer for 7 years and serves as a new officer trainer paving the way for new officers to be ready to serve and protect the people of Houston. He has earned several commendations for extraordinary performance and for going above and beyond to serve the citizens of Houston. The Houston Texans and Apache would like to congratulate him for being our December Star of Courage award winner.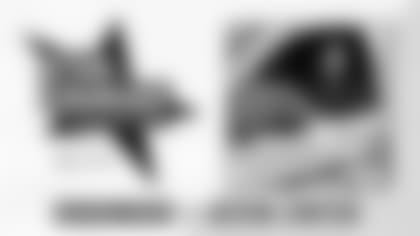 November 2020 Winner: Pasadena ISD School Police Officer Kevin Zinter
Pasadena ISD School Police Officer Kevin Zinter has been a Houston-area police officer for 10 years and loves giving back to the community. After seeing a spike in calls for veterans with PTSD, he became a mental health officer to assist with providing services to our service members experiencing trauma. He's frequently volunteering his time to local charities, including twice running the Project Blue half-marathon in full police uniform to raise money for officers killed and injured in the line of duty. He's a true life-saver and has put out a car fire involving an entrapped driver as well as given life-saving CPR to a child who fell into a pool. Recently, after a long heart-to-heart, he transferred to a school police department so he can provide positive interactions with students. Despite the crazy work schedule and stressful situations he faces, he is also a dedicated family man.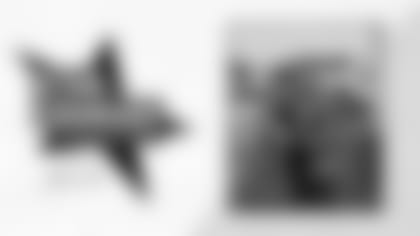 October 2020 Winner: Jaime Larrea, EMS/EMT and Texas Army National Guard 68W Army Medic
Larrea has been an EMS for approximately 6 years throughout the Houston-area. Recently, Larrea enlisted into the Texas Army National Guard as a 68W (Army Medic). After returning home from basic training and medic training, Larrea began training to become a paramedic, working in the ER in Conroe. Larrea is now working full time as an Army Medic and is deploying overseas with the Army in October 2020. His inspiration has always been his love for helping people and his inspiration for joining the Army was his love for the United States. He says, "What an incredible place to live and be free. I wanted to join because of all of those who have served, fought, and died for my freedom. I couldn't have done any of this without the support of my loving wife who has always been my rock and supporter in everything I've strived for and my parents who have sacrificed everything to give me the best opportunities in life to succeed. My family is what drives me! I want to thank all the people who have taught me and trained me – military and civilian."