In the offices here at Reliant Stadium, it's eerily quiet. Most employees are coming in later because it's going to be a long night due to the draft.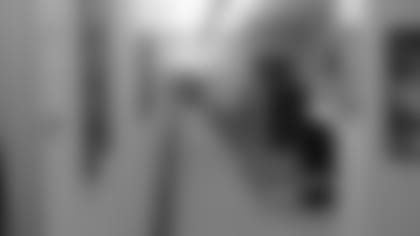 The main hallway in the Texans offices was empty at 1:30 p.m. on Thursday.
Despite the quiet, there's still a bit of an electric feel with the few folks that are in the building. The Texans --barring a trade -- will pick at Number 20 tonight and they'll have a handful of really good players from which to choose.
I've been fortunate enough to travel to Mobile for the Senior Bowl and Indianapolis for the Combine, and I've spoken with many of the potential draftees and a lot of media types who focus on the draft.
With all that information, I have no clue who the Texans will take tonight. Many say a running back or a corner, but it wouldn't surprise me if another position was chosen.
Hope you have fun tonight!