It takes a lot of people to keep a full team of football players as healthy as possible from the start of OTAs to the end of the season. At the Texans, Ciara Burgi helps ensure players and coaches fully understand the plans they will follow during their recovery.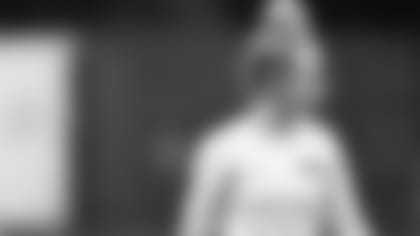 Burgi's advice to other women pursuing a career in sports is to take the first step. "Reach out to people who are in the space most similar to where you want to be," she said. "The worst that can happen is they don't respond to you. The best that can happen is you get a lot of information and expand your network."
Check out the full interview and read the other posts in the 'Next Woman Up' series to learn more about just a few of the women making an impact throughout the NFL.