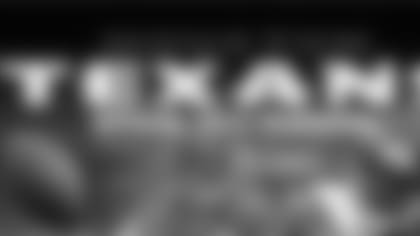 ](http://shop.houstontexans.com/HoustonTexans/HoustonTexansOfficial2012_Yearbook)

To mark the organization's 10th Anniversary, the Houston Texans have published a special commemorative edition of their Official Yearbook in 2012.
The collector's item includes a variety of exclusive content, including a lengthy interview with Texans founder and chairman Bob McNair, who speaks candidly about the franchise's first 10 years and more. In addition, there's a pull-out poster featuring some of the most memorable moments in team history, as well as a Houston Texans timeline dating back to 1997.
"The organization's 10th Anniversary is a significant milestone, and we think fans will enjoy looking back at some of their fondest memories since 2002 and beyond in this Yearbook," Nick Scurfield, Houston Texans Managing Editor of Website and Publications, said.
The Yearbook is available for purchase at the Go Texan Store located inside Budweiser Plaza at Reliant Stadium, and there will be a stand set up with the Yearbook for sale at all of the team's open training camp practices at the Methodist Training Center. Fans also can purchase the Yearbook online at Shop.HoustonTexans.com.
Aside from the 10th Anniversary content, the 2012 Yearbook is chock-full of news and information on the 2011 AFC South division champions. There are player bio pages for all of the team's projected starters, with in-depth commentary on each player from their respective position coaches. There also are in-depth feature articles on Texans wide receiver Andre Johnson, linebacker Brian Cushing, first-round draft pick Whitney Mercilus and the team as a whole, as well as photos of the 2012 Houston Texans Cheerleaders and Texans mascot TORO.
Purchase the digital edition of the Official Yearbook here.