NEW YORK -- Voters on NFL.com have made their choice. Running back DOMANICK DAVIS of the Houston Texans is the NFL ROOKIE OF THE WEEK for games played on November 30-December 1, the NFL announced today.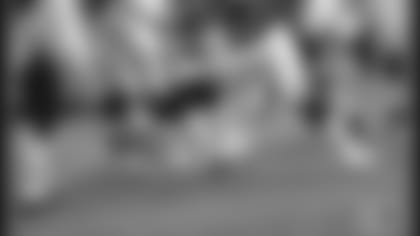 Davis rushed for 101 yards and two touchdowns on 24 carries in the Texans' 17-13 win over Atlanta. Davis leads all rookies with 825 yards rushing and five touchdowns.
More than 69,000 fans voted this week on NFL.com. Davis, who was selected from among five finalists, is the first player to win the award five times. The other finalists were Chicago Bears running back BROCK FORSEY, New England Patriots wide receiver BETHEL JOHNSON, Jacksonville Jaguars quarterback BYRON LEFTWICH and San Diego Chargers cornerback TERRENCE KIEL. After the regular season, five players will be nominated for NFL Rookie of the Year honors. Fans can vote for the winner on NFL.com throughout the month of January. The winner will be announced at a press conference at Super Bowl XXXVIII in Houston.