The 2010 Houston Texans Draft Party is getting ready to start, but Rich Lord and Robert Henslee of SportsRadio 610 are getting it started in the Verizon West Club at Reliant Stadium. If you're on the fence about whether or not to come out tonight, it's going to be a fun time. A lot of players will be there, the Houston Texans Cheerleader Finalists will perform, and there'll be plenty of ice cold Miller Lite.
Rich Lord (left) and Robert Henslee talking draft on SportsRadio 610.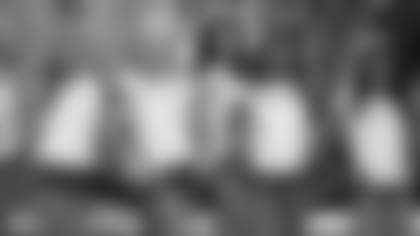 Some of the 2010 Houston Texans Cheerleader Finalists prep for the draft party.