Rookie linebacker Brian Cushing will be arriving at the Go Texan Store shortly for an autograph session that will go from 6-7 p.m. A Texans player signs autographs at the store at the same time every Tuesday after a home game.
I just got back up from the store a few minutes ago, and it's a crazy scene down there. By 5:15 p.m., there already were approximately 185 fans waiting for Cushing in a line that wrapped around the inside of the store and outside the doors into the Budweiser Plaza.
The first fans in line, Rhonda Taylor and her son James, 12, arrived at the store at 2 p.m. They drove about 35 miles from Crosby, with Rhonda checking James out of school early.
"I'm glad we got here when I did," Rhonda said. "Now, it's crazy. We love (Cushing). He's awesome, and my daughters think he's handsome."
Also at the front of the line was Carlos Gonzales. He came to the stadium from Greenspoint, 20 miles to the north, for the chance to meet Cushing.
"I figured a lot of people would come, so I said, 'Let's get here early,'" Gonzales said. "I've been watching him since college, and I was glad when the Texans drafted him. I'm hoping he gets defensive rookie of the year."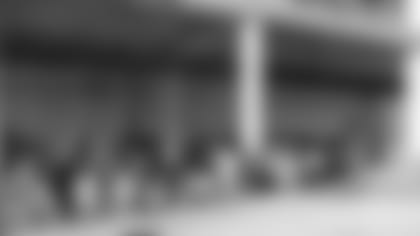 At 5:15 p.m, the line for autographs already stretches into Budweiser Plaza outside of the Go Texan Store.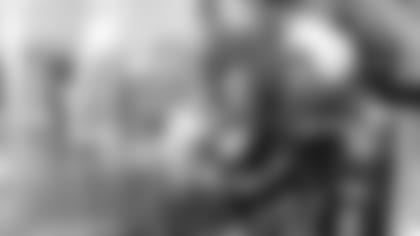 Carlos Gonzales (front) waits at the front of the line along with James Tudor (back left) and Rhonda Tudor.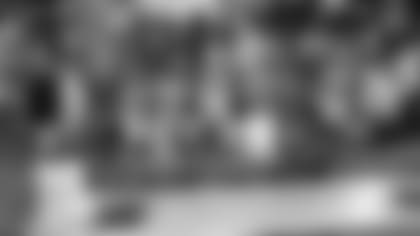 The autograph table at which Brian Cushing will sign autographs sits vacant until his arrival at 6 p.m.