 One day I'd love to know how much time I've spent watching football in my lifetime. It might depress my wife to know the actual amount of time these eyes have watched the game of football. Regardless, I know for a fact that I've spent a great deal of my life watching football at all levels. High school. Pop Warner. CFL. College. NFL. You name it, I've watched reams of game tape and spent hours of my life on a sideline watching it up close in person.
For all those years, I can't remember ever seeing a player quite like Jadeveon Clowney. I've seen greats up close in the NFL, seen numerous stars in college and gawked at freaky players that dominated in high school.
But, Clowney? Everyone that's seen him play, practice and compete can remember a moment that they've never seen before on a football field. I found myself last Sunday at Minneapolis wanting the defense to go back on the field so I could see what he was going to do next.
He finished the day with four tackles for a loss and seven solo tackles. Honestly, though, it's not even the numbers he's generating as much as it is the way he's generating the numbers. Power. Speed. Technique. Explosiveness. On each and every tackle for a loss on Sunday, Texans radio analyst Andre Ware exclaimed out loud with a "WOW" or a "WHOA" because Clowney was that impressive.
Two plays really stood out on Sunday amongst the many that he made at U.S Bank Stadium.
The first was on the first drive of the game as the Vikings moved the ball into Texans territory. The Vikings had a first and ten on the Texans 36 yard line.
The Vikings lined in a diamond, three back formation in the backfield with a lone receiver out to the left side. Offensive coordinator Norv Turner called a counter trey to the offense's left side. Right guard Brandon Fusco pulled from the right side to kick out Clowney and fullback Zach Line led up on linebacker Benardrick McKinney. The rest of the offensive line blocked down to the right.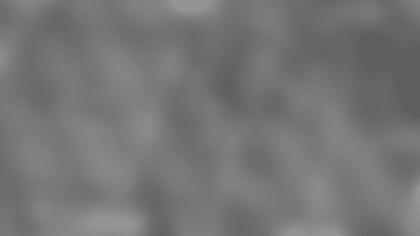 This play had a chance. Key word, had.
Fusco pulled across and planned to kick Clowney out of the play, while Line had McKinney in his sights.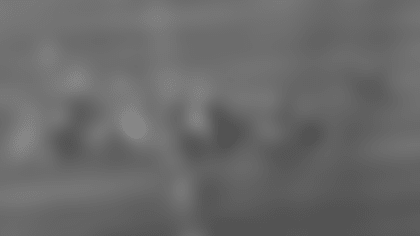 But, Clowney obliterated Fusco, running right through him on a straight line to ball carrier Matt Asiata.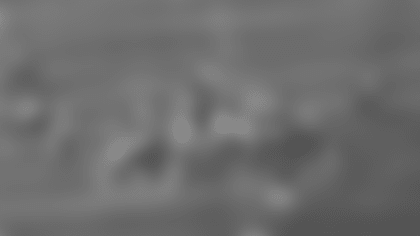 Look at Fusco in that shot. His numbers are completely turned to the end zone camera. Clowney spun him around without slowing down on his way to the football. Fusco is 306 pounds and Clowney ran right through his block, not slowing down one iota.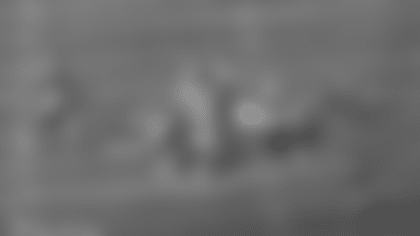 He tackled Asiata for a one yard loss, his first tackle for a loss on the day.
Later in the first half, the Vikings drove down into the red zone, looking to tack on to a 14-0 lead. Quarterback Sam Bradford had just completed a pass on third down for a first down and the Vikings were set up at the Texans ten yard line.
On first down, they came out with 22 personnel (two running backs and two tight ends) and a wide receiver to the right side. Fullback Zach Line was offset to the left side of the formation.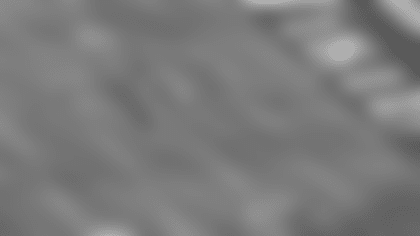 Clowney was aligned on the right side of the defense, directly across from left tackle T.J. Clemmings.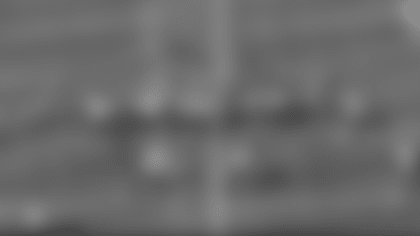 The Vikings ran lead zone with Line looking for a linebacker and running back Jerick McKinnon following his lead. On the snap, Clemmings fired off, directly into Clowney.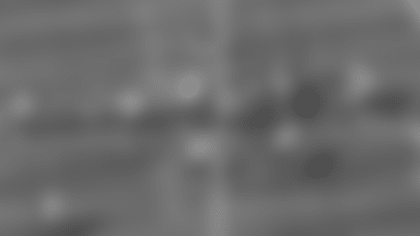 Immediately on contact, Clowney powered Clemmings backwards, gaining an arm's length of separation. Again, Clemmings is 309 pounds and Clowney just blasted him into the backfield. Holding off Clemmings with one arm, Clowney now had his eyes solely on McKinnon.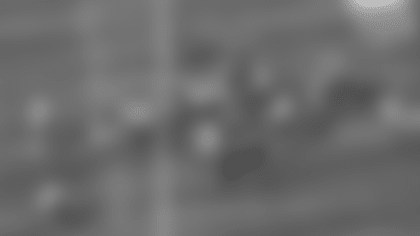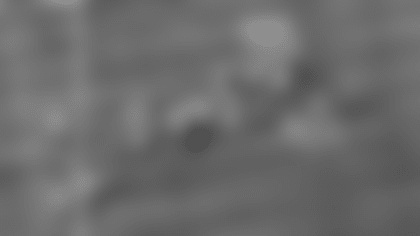 This is the part you can't see that I was fortunate to see on the sideline. Clowney got a hand on McKinnon as he was going to the ground and then a second. He literally snatched McKinnon down to the turf with a quick yank. Play over.
I happened to be watching Clowney the entire time on that play and I wrote in my notebook "who does that?"
Jadeveon Clowney does and it's been fun to watch.