Back in 2016, I was in the midst of my third annual Harris 100, in which I rank the top draft prospects in the country. Defensive back Jalen Ramsey and linebacker Myles Jack were two of my top prospects and I had a man crush on both. Ironically, both ended up in Jacksonville and have flourished, which didn't/doesn't make me happy. But, I knew before I even started my list that neither one would be number one overall. That was reserved for the best left tackle prospect that I had studied in a quite some time.
I did three different versions that year and never once thought to move Tunsil from number one.
Even though he started his career at guard in Miami, he transitioned to the left tackle role in 2017 and really started to blossom into the player I, and others, thought he would be in his third year in the NFL.
So, when the rumors started that the Texans were attempting to trade for Tunsil, I wasn't surprised that they would ask, but I never thought it could happen. Then, around mid-day Saturday, it actually did. The first tweet that I saw was from NFL Network reporter Ian Rapoport saying that the Texans had indeed traded for Tunsil, receiver Kenny Stills and two future draft picks, I was, well... which emotion fits here?
Bewildered? Yeah, sort of.
I immediately went to find my draft analysis to see what I got right and/or wrong. Then, I looked at some Miami tape, starting with our game last year, to see whether my initial thoughts were accurate. They were dead on. The athleticism. The movement skills. The technique work. The demeanor. All there. I've missed on offensive linemen in the past, famously with Duane Brown, but this one I felt confident that I got right and when I watched him that night, I knew he was THAT prospect. So, the news of the trade made me giddy for the future with this Texans offensive line. Tunsil just turned 25. Tytus Howard and Max Scharping are 23 years old. This is a young line that can become a cohesive, productive unit in the near future for a long time.
Watching Tunsil pass protect can be really boring for most people, but seeing the big fella flash the athleticism as he did in Indianapolis last year... now, that's exciting. Here's a simple toss play that really showed it off.
The Dolphins had a back to the left of the formation with a tight end to that same side. Tunsil is at left tackle. The Colts were in a traditional over front with a three technique to Tunsil's side.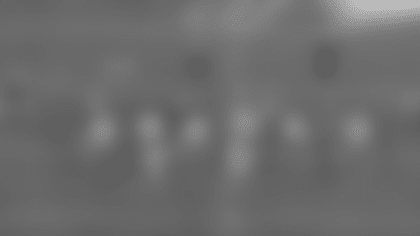 Prior to the snap, the Colts stemmed into their double A gap look that gave a ton of teams issues during the 2018 season.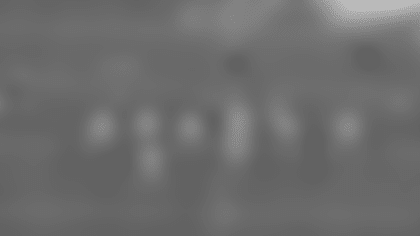 Due to that look, quarterback Ryan Tannehill (now a Tennessee Titan) changed the play at the line of scrimmage and called for a pin-and-pull toss play to Tunsil's side.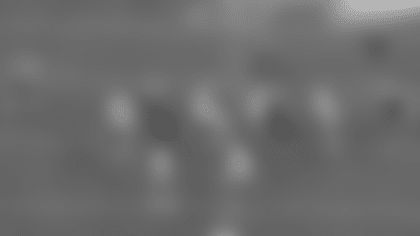 As Tunsil pulled around to his left, he had Colts cornerback Quincy Wilson in his sights. Now, this is a 300+ lb. man moving as fast as some linebackers.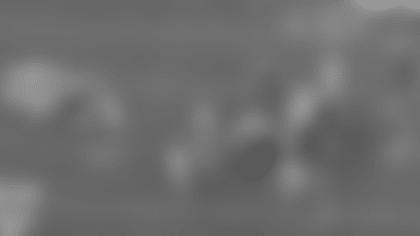 Wilson knew that he was in trouble. Now, note on the next photo where Tunsil first made contact (near the numbers).
Look at where they end up (just near the sideline). Had the pulling guard done his job on "The Maniac" Darius Leonard, running back Kenyan Drake could've gotten right behind Tunsil and sprinted up the sideline for a huge play. Regardless, Tunsil was 30 yards away from his original spot on the field, occupying not one but two Colts defensive backs, with relative ease.
The still photos almost don't do Tunsil justice. On film, when the ball was pitched to Drake, I wouldn't have known Tunsil was the speed demon leading the way if I hadn't seen the 78 on his chest. The athleticism popped right off the screen on this play and there's plenty more of that to come in due time for the Texans in 2019 and beyond. That, my friends, is just one reason to get excited.