A few weeks into the new league year, the Texans signed former Pro Bowl tackle Matt Kalil. He was the number four overall pick in the 2012 Draft and became a Pro Bowler for the Minnesota Vikings the following season. When he became an unrestricted free agent in 2017, he signed with Carolina to join his recently retired brother, starting center Ryan. Unfortunately, injuries nagged him in 2017 and an injury kept him off the field throughout the 2018 season. As a result, he has only played 18 games since the 2015 season.
Given that recent history, there's no telling what Matt Kalil will be coming to Houston and there's no guarantee that he's going to start. But, he still has some intriguing assets in his toolkit and, of course, some areas that need some improvement. Yet, if he's truly healthy AND he brings the assets I've noted below to Houston, he'll certainly compete for a starting tackle position in this offense.
One of the things that surprised me was how heavy his hands are. One example that stood out was against Philadelphia in Week 6 of 2017. Kalil was aligned at left tackle.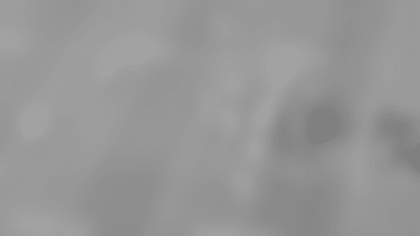 The Panthers ran a zone fake to Kalil's side - they actually called a reverse to the right. But, in selling the run to the left, it was off of outside zone action. Kalil took a zone path up to the inside linebacker #53 and connected.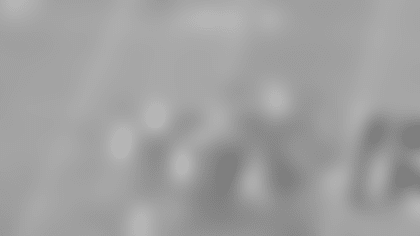 Boom. He knocked him nearly 180 degrees from his original spot and nearly dropped the Eagles linebacker to his knee.
Then, Kalil latched onto the backer and knocked him back another couple of yards. This was one of a few times that really caught my attention with those hands.
In Week 14 against Minnesota, the Panthers got off to a 7-0 lead on a Jonathan Stewart 62-yard touchdown run. On this play, a 3rd-and-short, Kalil started off at his customary left tackle spot, then moved to the right side, creating a jumbo look with third tackle Taylor Moton.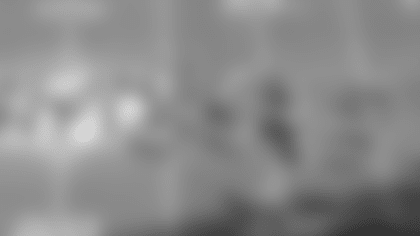 Kalil was in a tight end position on the right side after making the shift.
The Panthers ran a power play with the fullback kicking out the last man on the line of scrimmage. Kalil was responsible for Vikings defensive end Danielle Hunter. He stood him straight up and knocked him back before Moton took over the block. Kalil then moved up to linebacker Anthony Barr.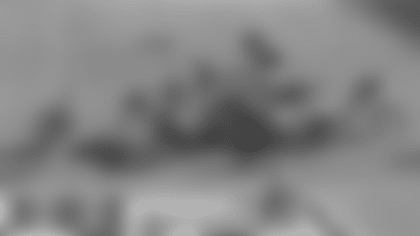 Kalil and Moton caved in that left side and Stewart had a huge hole to the end zone.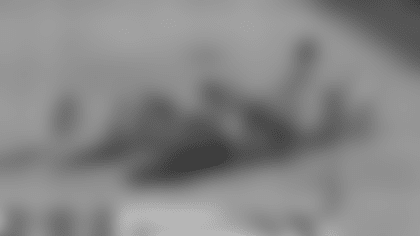 Ability to Adjust to Spin Moves
Week 2 against Buffalo wasn't one of Kalil's greatest games, but one of the things he showed in that game was an ability to defeat spin moves. I saw this a few times in the games I studied.
Kalil was in his customary position at left tackle again.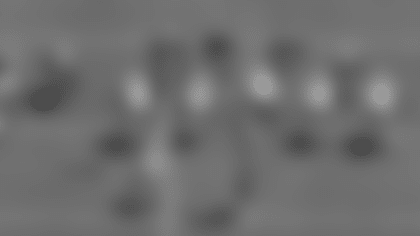 The Bills rusher tried to initially bull rush Kalil, who anchored well against it.
When the Bills rusher tried to spin, Kalil caught him in mid-spin and actually made him disappear for a bit.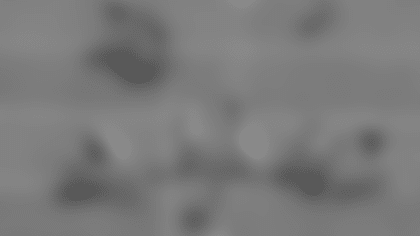 By this point, well... the picture should really tell the rest of the story.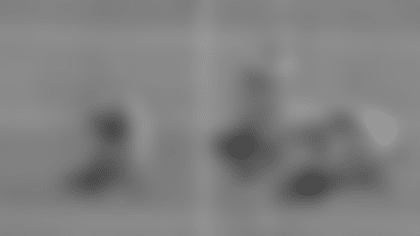 Ultimately, it's that health part that is the key for Kalil heading into 2019 and beyond. In all honesty, there are two ways that this signing can go - the Rosevelt Colvin route or the Chris Clark route. Both were known commodities when they arrived in Houston, in two different ways.
When Colvin signed here in 2009, he was 32 and coming off an injury-riddled season in 2008 and a down year in 2007. Unfortunately, it was clear in training camp that his career was over and he never played another game.
Clark was traded here in 2015 after starting for a Super Bowl team in 2013. But, he had been replaced in 2014 and expendable via trade, so to speak, in 2015. So, when he got traded here at age 29, it wasn't completely clear if he had anything in the tank either. He ended up playing some solid football at times for this team in 2016. He completely shut down former Raiders star Khalil Mack in Mexico City and in the playoff game that season.
I use those two as comparison points because each was a known commodity that came here later in his career. I can't begin to tell you how excited people were about Colvin and he had nothing left from the first day he stepped on the field. Perhaps Kalil doesn't have anything left in the tank, but there's no risk in finding out. If he can capitalize on his assets, as I pointed out above, there's a chance to really help this team in 2019.
Check out some of the best shots of new Texans tackle Matt Kalil. (Photos via AP Images.)