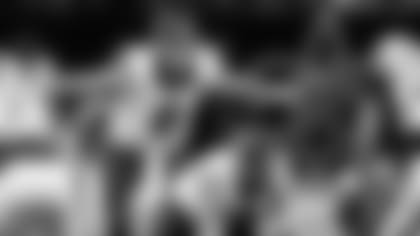 ]( "Texans at Saints, preseason 2012")

The Texans learned their 2013 preseason schedule on Thursday.
They play at the Minnesota Vikings, at home against the Miami Dolphins and New Orleans Saints and on the road at the Dallas Cowboys. The game against New Orleans will be nationally televised on FOX on Sunday, Aug. 25, at 3 p.m. CT.
"I think it's good," Texans coach Gary Kubiak said of the schedule on Thursday in between draft meetings at Reliant Stadium. "We're gonna get our second and third game at home. We always prepare our third game like a regular season game, and we're gonna play a great opponent in New Orleans, so I like the way it shakes out. And then the last one, we don't have to go far. We go to Dallas, so that'll be fun. We'll put our team together and get ready to go."
This is the second consecutive year the Texans and Saints play on national TV in their third preseason game. Coach Sean Payton is back with the Saints after a one-year suspension for the "Bounty-Gate" scandal. New Orleans' potent passing offense is led by quarterback Drew Brees.
The Texans and Cowboys have not played in the preseason since 2010, when Texans defensive coordinator Wade Phillips Dallas' head coach. They played in the preseason in five of six years from 2003-08. Their all-time preseason series is tied 3-3.
"We played each other a bunch early when I came here, and it's been a while now since we've gotten together," Kubiak said. "Even though it's the last preseason game, probably playing a lot of young guys, I think it's good for us. I'll enjoy it."
The Texans' preseason opener features the 2012 NFL MVP in Vikings running back Adrian Peterson and Defensive Player of the Year in Texans defensive end J.J. Watt. Minnesota beat Houston 23-6 last December and made the playoffs as a Wild Card from the NFC North. Kubiak's son Klint is an offensive quality control coach for the Vikings.
"That's a tough (team), and it's good to take your young kids to a place like Minnesota where it's loud and stuff and just find out who can handle tough environments and those type of things," Kubiak said. "I get a chance to see my son, too, so that'll be good."
The Texans play the Dolphins in the preseason for the first time since a 24-3 loss on Aug. 24, 2002, the first game ever played at Reliant Stadium. The Dolphins' offense features 2012 first-round draft pick Ryan Tannehill at quarterback and 2013 free agent signee Mike Wallace at wide receiver.
HOUSTON TEXANS 2013 PRESEASON SCHEDULE
| | | | | |
| --- | --- | --- | --- | --- |
| Week | Date | Opponent | Television Network | Kickoff Time |
| 1 | TBA | at Minnesota Vikings | KTRK-TV | TBA |
| 2 | TBA | Miami Dolphins | KTRK-TV | TBA |
| 3 | Aug. 25 | New Orleans Saints | FOX | 3 p.m. CT |
| 4 | TBA | at Dallas Cowboys | KTRK-TV | TBA |
Twitter.com/NickScurfield