Today it's Notre Dame center Eric Olsen, (pictured below) and his story is a unique one. His father was a New York firefighter and his mother a nurse, and both were obviously very involved in helping out after the terrorist attacks on September 11, 2001.
The vignettes aren't necessarily about the best players in the draft, but more so about the interesting personal stories that some of these hopefuls have.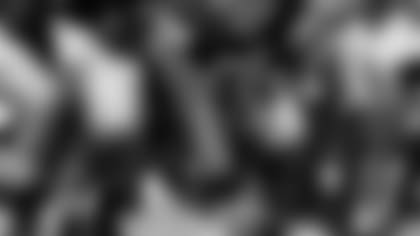 Notre Dame center Eric Olsen (55) hopes his name gets called in April at the NFL Draft.