Defensive tackle Earl Mitchell drove to Reliant Stadium with his mother, Lisa, and sister, Keylan, after being drafted by the Texans in the third round (81st overall).
The North Shore High grad called being drafted by his hometown Texans "a surreal experience."
"Being able to play here is going to fulfill a dream," Mitchell said. "I grew up an Oilers fan, and Houston has just been a big part of my life. Just to be a part of something that has Houston on it is going to be a great experience for me and my family."
Mitchell wasn't even sure it was the Texans calling before they picked him.
"The phone call, it was interesting," Mitchell said. "I got an 832 number, and in Arizona I get a lot of those, so I wasn't really sure. When I saw it, I was really excited. At the same time, I was like, 'Oh, it's going to be one of my uncles or something.'"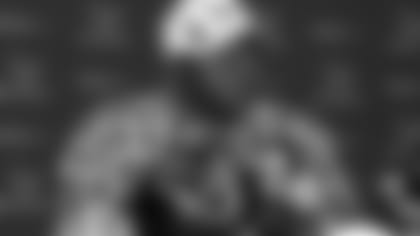 Texans third-round draft pick Earl Mitchell speaks to the Houston media at Reliant Stadium.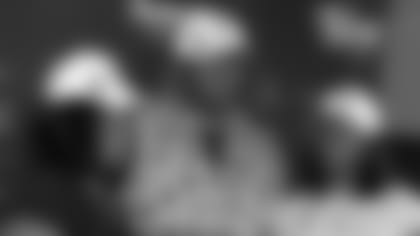 Mitchell poses for photos with his mother, Lisa (left), and sister, Keyla.