INDIANAPOLIS, Ind. - The players and NFL execs/coaches/scouts continue to trickle into town for the combine, which begins tonight with kickers, punters, snappers, tight ends and offensive linemen going through interviews from 8-11 at the Crowne Plaza in downtown Indy.
It's a short walk from that hotel to Lucas Oil Stadium, which is where the measurements, interviews, medical exams, psychological testing will happen throughout the day, starting at 7:30 a.m.
The next two days consist of physical workouts, the 40-yard dash, the bench press, agility drills and the rest.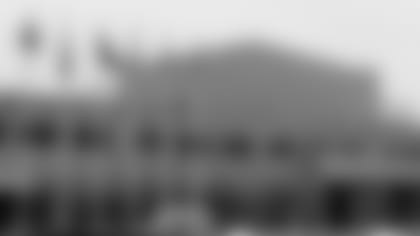 Ground Zero of the Combine: Lucas Oil Stadium in the background, and the Crowne Plaza Hotel (brick) in the foreground.
As you can tell, it's cold. But the combine is set up so that everyone participating, from the players to the evaluators, are able to get from place-to-place by walking inside through skywalks.
Tomorrow night, after the special teamers, tight ends and offensive linemen go through day of work, the quarterbacks, running backs and wide receivers will begin their combine experience by taking part in the interviews beginning at 8 p.m. Friday, they'll do the physical work, then the defensive front seven positions start the process, with defensive backs beginning on Saturday night.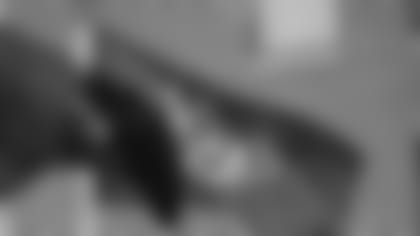 We've planted our flag and are braving the cold and snow to give you all the combine info we can.