Last weekend, professional cheerleaders from all over the world descended upon Atlanta, Georgia, for All-Pro 3, a weekend full of learning new choreography, meeting other teams, and bonding with your squad.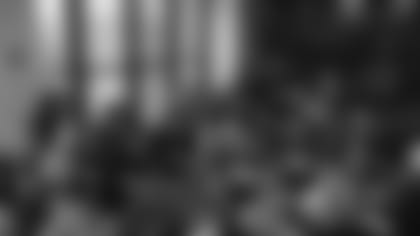 Other teams, like the Minnesota Vikings and the Indianapolis Colts, brought lots of their girls. But no one represented their team like the Texans! Twenty-three of us (a majority of our squad!) made the trip. We were a sight to see when we walked into the main meeting room, all wearing our Texans shirts and ready to dance.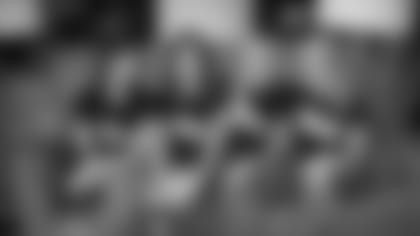 After a late flight on Friday night, we woke up early Saturday morning and headed into almost 8 hours of classes, choregraphy, and performing. We learned routines that ranged from high-kick to country to hip hop.
After all of the physical exertion of the first day, we headed out to eat at a local soul food restaurant. I, for one, didn't hold back on chowing down on the fantastic pasta and garlic bread. And we definitely couldn't pass up the Baskin Robbins next door. After the day we had just had, we deserved it!
Sunday proved to be just as exhausting but with the added challenge of amazingly sore muscles. We all had to deal with sore necks and lower backs from all the head tosses and "snake" moves we had done the day before. But it will all be worth it come football season.
Over the summer, we will continue to perfect these and many other routines. Come this fall, much of what you will see out of the field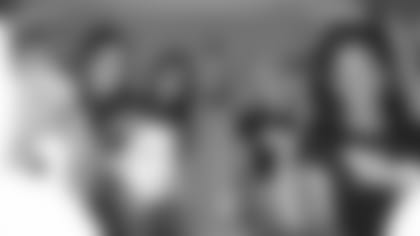 will in some way be related to what we learned this past weekend.
Besides getting to learn some amazing dances, it was great just getting to spend some time together as teammates. Our squad is truly made up of the best women in the NFL! We can't wait to show you what we've learned!
And don't forget to check out our Cheerleader Videos! You can learn more about a new cheerleader every day. Check back every day to see who will be next!