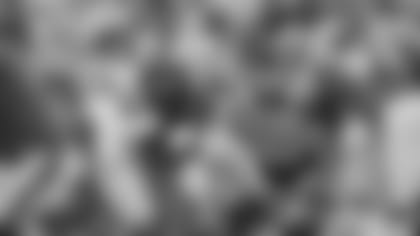 (on how it feels to be drafted) "It feels great. It's an amazing feeling."
(on how excited he is to be a part of Houston's defense) "I'm so ready. I know the Ninja (DE Antonio Smith) is there. I met the guys and I've got a real great feel for the place. I know I felt like home there. I love the coaching staff and I'm ready to help those guys win games."
(on if he's a fan of Texans DE Antonio Smith) "Definitely I'm a fan of the Ninja (DE Antonio Smith). I plan to take his teachings and make Ninja Sonic out of it. I'm ready to go there with my teammate (S) D.J. (Swearinger), we're fixing to have fun on the field."
(on if he feels like his style of play fits in with the Texans) "Yes, sir. Relentless to the ball, a lot of passion and just surrounded by great people. I can do nothing but learn great from these guys. I'm so ready to go down there and get ready to play, get some pads on."
(on what he feels is his best quality as a player) "My effort, being relentless and just never giving up. I feel like those key things are just my best qualities. I never give up and I always fight hard to the end."
(on how he feels about rushing and dropping into coverage as an outside linebacker) "I feel like whatever they need me to do, I'm prepared for. They can ask me to do anything and I will train my hardest to be the best at it for the Texans."