Spotlighting one Texans rookie on each day of training camp: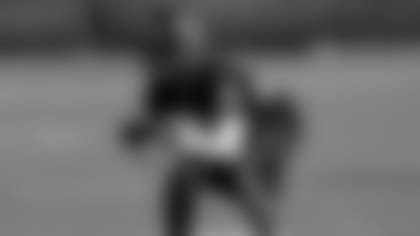 A month after the 2010 draft, head coach Gary Kubiak said the Texans felt like they may have **"stolen a player"** by getting cornerback Sherrick McManis of Northwestern with the 144th overall pick in the fifth round.
McManis' draft stock took a hit because of a quad injury that prevented him from participating in the NFL Scouting Combine and his pro day. He also was sidelined during Texans OTAs and mini-camp but, now healthy, has caught Kubiak's eye as a cornerback and kick returner in the first week of training camp.
"He's been a nice surprise for a guy who didn't do anything throughout the offseason coming off from injury," Kubiak said. "We've brought him along slowly. He's done some good things these past few days. We're very pleased with him as a player. If he could stay healthy, we think he has a chance to be a very good football player."
McManis (6-1, 195) played in only 10 games as a senior because of various leg injuries, but he led the Big Ten with five interceptions and earned first-team all-conference honors. He ranks sixth in Northwestern history with nine career interceptions and is third on the school's career pass breakups list with 30.
"He's got cover skills, he can do all that, but at the same time, a corner has got to be able to tackle, and Sherrick does that well," defensive backs coach David Gibbs said. "He's tough. He was nicked up during OTAs and mini-camp, but he's very smart, very intelligent and has good skills on the ball. I think the kid'll be a good pro."
An Academic All-Big Ten selection and Northwestern co-captain in 2009, McManis said his quad injury and ensuing slide in the draft are added motivation for him to succeed at the NFL level.
"It was real frustrating not being able to do the combine or pro day, but God blessed me to come to this team," he said. "Rick Smith, Coach Kub and (Texans owner Bob) McNair had a lot of faith in me. They brought me into this family to contribute and help them win a championship."
As far as his health goes, McManis smiled and responded "like I should" to a question about how he's feeling.
"I've gradually been progressing each and every day," he said. "Camp, it's hot out here. Physically, I'm feeling good, though. It's great to be out here. My goal is to help this team in any way possible, whether that's on special teams, defense or both. So that's my goal."