Day 2 - The Longest Day Ever!
We left Camp Arifjan at 3 a.m. and headed to Camp Ali Ahsaleem to catch our flight into Iraq. When we arrived there were hundreds of deployed soldiers waiting for their flight. While waiting we met Sgt. Daniel Fellew who took great care of us and told us an amazing story about a mission in Iraq. His story really made me realize how dedicated and brave our soldiers are.
While we were waiting we were issued our "Battle Rattle", or a 30-pound vest and helmet that we were required to wear when we flew. At first we all were very excited about getting cute pictures of ourselves in our armor. We soon realized that this wasn't the most comfortable outfit.
After we checked in we hopped on a shuttle bus with a group of soldiers from Fort Hood, Texas. One soldier, Staff Sgt. Barry Arrington, even met Ashley T. and I at the Community Strong event in Fort Hood two months ago! Small world!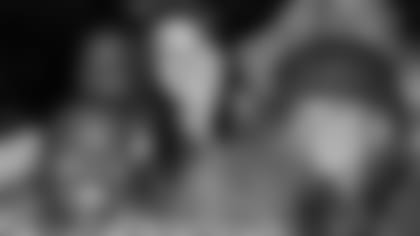 Staff Sgt. Arrington, Sonya and Ashley T. pose for a pic on the C-130.
We boarded the C-130 and got to meet the flight crew before our 90-minute flight to Q-West Base. During the flight the crew allowed us to pick one soldier to join us for a quick tour of the cockpit. I asked Staff Sgt. Arrington to join me and we learned that the C-130 that we were on was built in 1973 and that as procedure we would perform a combat landing. This didn't feel great on the stomach but I somehow got through it !
We arrived at Q-West, which was significantly colder than Kuwait, and learned that we were now in northern Iraq about 30 miles from Turkey. Our lodging that night consisted of a CHU (a Containerized Housing Unit) which is similar to small portable metal container with a heater, a small bed, a locker and a night stand. The restroom, or latrine, was a good four minute walk from our CHU. The lodging area was surrounded with bunkers and barbed wire fences which made it very real to me that we are indeed in a war zone.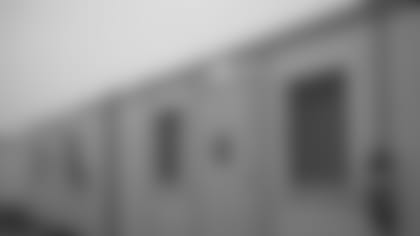 The CHU that Sonya and the Houston Texans Cheerleaders slept in during their trip to Iraq.
We headed to lunch at one of the largest dining facilities (DFAC's) that we have seen so far. This place was huge and you could pretty much find anything you wanted to eat here! Seriously, they had a stir-fry or pasta station, salad and fruit bar, hamburgers, pizza, ice cream, you name it! To my surprise several soldiers agreed that they get a little tired of the food in the DFAC.
We got a tour of the base and stopped into several offices to surprise the soldiers working there. The coolest part of the day is when we got to go in the M-RAP (Mine Resistant Artillery Protected) simulator. Soldiers are trained in this simulator to figure out the what to do if the M-RAP flips over. Marisa was our driver, I was the truck coordinator, and the rest of the girls plus one of our escorts, Jason was riding in back. We got strapped in and were instructed when the simulator flips us over we are to remain calm and repeat "rollover rollover rollover". As soon as we started to turn, Meg D.'s helmet came flying off and hit poor Jason in the stomach!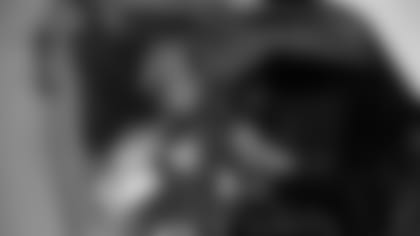 Sonya and Marisa ride in an M-RAP on a visit to Northern Iraq
We left a little dizzy and headed to the MWR (Military Welfare & Recreation) center to get ready for our show and meet-and-greet. The show was so much fun! There were about 200 soldiers at our performance and we even saw a Houston Texans Battle Red towel in the audience! They got a kick out of our show and quickly jumped in line to get an autograph and photo.
We finished up the evening around 11 p.m. and were absolutely exhausted after being up for 20 hours! We arrived at our CHU's and went to the restroom as a group. It was pitch black outside and had to avoid bunkers, wires and large rocks on the way to the restroom…thank goodness we had a flashlight!!!!