Earlier this year, I had the wonderful priviledge of joining several of the other cheerleaders in attending "camp" in Atlanta. It's basically one long dance workshop that helps you get ready for the upcoming season.
Only this workshop is an entire weekend. Two full days of back-to-back classes where we learned multiple routines in many different styles. It was one of the most amazing and most exhausting experiences of my life.
Despite the fact that I have become a professional cheerleader, I don't have a very strong dance background. Ironically, I tried out for my high school drill team and didn't make it. I never cheered in high school or college.
So when I found myself at a dance workshop representing the Texans and taking classes with girls from other NFL cheerleading squads, needless to say, I felt a bit out of my league.
And these women were good. I mean really good. Their ability to learn an entirely new dance in a matter of minutes was unbelievable. Then add to that the six other dances we learned over the two days, and you can imagine how braindead I was!
Working on my dancing, and mingling with the other squads, was great. But the best part of the trip, by far, was having the chance to bond with my new teammates. As I fought to remember the steps, I always had the support and encouragement of my fellow Texans. We proudly stepped out as the best among the best.
When we returned to Houston, we began hitting practices hard in preparation for the season. And I was able to do so with a much greater level of confidence because of the wonderful women by my side.
Now that the season is almost over, I look back at the pictures from camp and can't believe how it seems like forever ago, and yet just like yesterday. I can't wait to be out on the field on Sunday, dancing with the most amazing women in the world!
Below are some photos from the trip.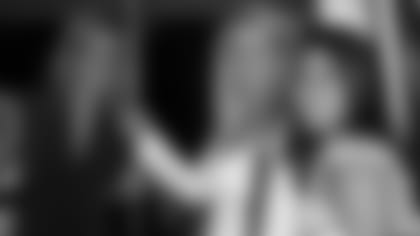 Above is a picture of Samantha and Danielle.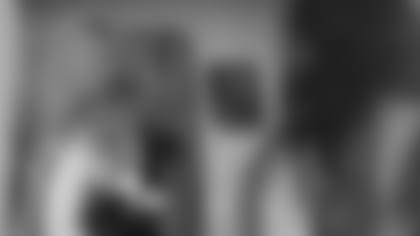 Above is Malia boarding the plan.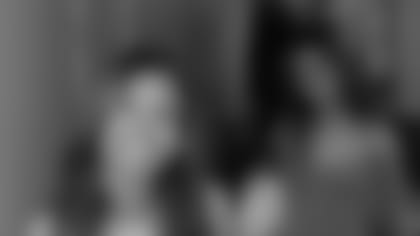 Above are The Twins boarding the flight.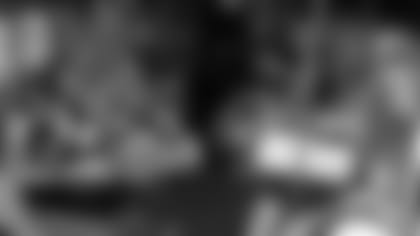 Above is the entire squad leaving the airport.
My last trivia question asked which cheerleader says that her favorite movie is "Girls Just Wanna Have Fun"? The answer is... Janna! When Janna isn't watching movies or enjoying chicken quesadillas from Gringos, she is busy utilizing her Marketing degree at a local company.

*Today's question: *Which girl says that the toughest part about a being a cheerleader is "thinking about how fast the season is going to pass"? Head over to the cheerleader bios and find out!
CLICK HERE TO SEND AN E-MAIL TO LINDSAY**