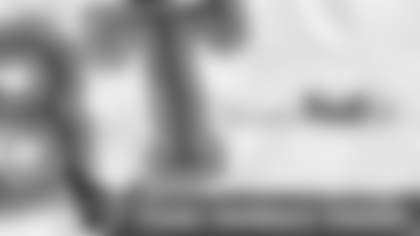 The Texans have an impressive streak going against the Jaguars. As properly illustrated by our own Drew Dougherty, the Texans defense have scored against Jacksonville in four straight games.
All of these plays were huge, and memorable in their own way. Kareem's back to back pick 6's were pivotal, and even GIF worthy in their celebration. Watt's safety was a game changer when it happened, clinching a victory for the Texans.
However, for today's TBT (which you can watch above), I'm going back to my personal favorite, Andre Hal's INT return. Now, the play itself wasn't as pivotal at Watt's sack, but I'll never forget it. Why? Because if you look in the background of the video, you'll see our own John Harris, sideline reporter and football guru extraordinaire, celebrating as Hal heads into the end zone. There's actually a great picture of that moment, which you can see below.
Here's hoping the streak continues on Sunday.