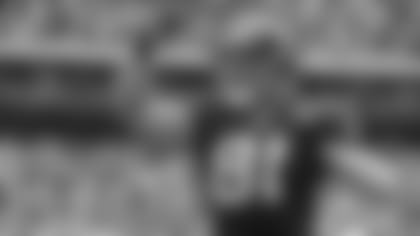 ]( "Texans TE Owen Daniels")


HOUSTON – Houston Texans TE Owen Daniels has been added to the 2013 AFC Pro Bowl roster. Daniels is making his second appearance in the NFL's all-star feature, which kicks off at 6 p.m. CST on Sunday, Jan. 27 at Aloha Stadium in Honolulu, Hawaii.  
The seventh-year veteran caught 62 passes for 716 yards and had a team-high and career-best six touchdown receptions this season. Daniels' reception and yardage totals were the highest since his first Pro Bowl selection following the 2008 season, when he had career highs of 70 receptions and 862 yards.
Houston's nine Pro Bowlers are the most of any team in the AFC this season and are the most in team history. Daniels is joined on the AFC team by Texans teammates, LT Duane Brown, RB Arian Foster, WR Andre Johnson, CB Johnathan Joseph, C Chris Myers, QB Matt Schaub, LG Wade Smith and DE J.J. Watt. 
Houston Texans in the Pro Bowl