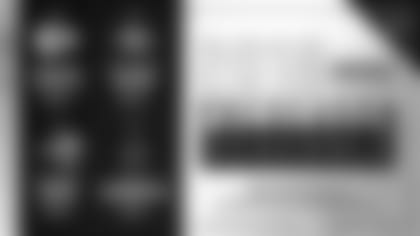 The Houston Texans today announced their opponents for the 2018 preseason. The exact dates and times for the games will be released at a later date.
Houston will open the preseason on the road against the Kansas City Chiefs before hosting the San Francisco 49ers in Week 2. The Texans travel to face the Los Angeles Rams in Week 3 and close out the preseason at home against the Dallas Cowboys.
The matchup with the Chiefs in Week 1 is the fourth time the two teams have faced off in the preseason. Houston has won the last two matchups (2006 and 2009) after dropping the first meeting in 2002. The Texans and Chiefs most recently met during the regular season in Week 5 of 2017.
In Week 2, the Texans will welcome the 49ers to NRG Stadium which marks the sixth meeting between the teams in the preseason. Houston faced San Francisco in the preseason in 2011-12 and 2014-16, and the Texans are 4-1 in those games. The teams met in the regular season in Week 14 of 2017.
Houston will go on the road in Week 3 to face the Rams in the preseason for the second time and first time since 2006. The Texans defeated the Rams, 27-20, in Week 2 of the preseason in 2006. Houston and Los Angeles last met in the regular season in Week 10 of 2017.
In Week 4, the Texans will wrap up the preseason against the Cowboys, which marks the 10th preseason matchup overall between the two Texas franchises (2003-05, 2007-08, 2010, 2013, 2015-16). Houston leads the head-to-head preseason series at 5-4. The Texans and Cowboys preseason game that was scheduled for Week 4 of the 2017 preseason was cancelled due to Hurricane Harvey and the two teams are slated to meet in the 2018 regular season.
HOUSTON TEXANS 2018 PRESEASON SCHEDULE
| | | |
| --- | --- | --- |
| | Opponent (Television Network) | |
| | | |
| | | |
| | at Los Angeles* *(KTRK-TV) | |
| | | |