HOUSTON TEXANS ANNOUNCE DATES AND TIMES FOR OPEN PRACTICES AT 2016 TRAINING CAMP PRESENTED BY XFINITY* Team hosting school supply drive presented by Toshiba throughout Training Camp benefiting Houston Texans YMCA**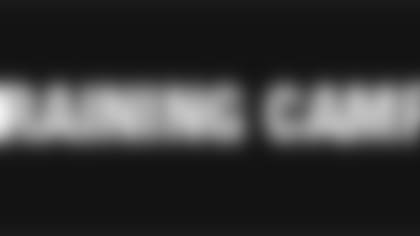 ](http://www.houstontexans.com/tickets/camp-ticket-info.html)
HOUSTON – Houston Texans Training Camp presented by XFINITY will begin on Sunday, July 31, as the Texans take to the field for the first time in preparation for the 2016 season.
Six training camp practice sessions will be open to the public at the Houston Methodist Training Center: Sun., July 31; Tue.-Wed., Aug. 2-3; Sat.-Sun., Aug. 6-7 and Thur., Aug. 18 for a joint practice against the New Orleans Saints. From Aug. 11-13, the Texans will travel to Santa Clara, Calif. for joint practices with the San Francisco 49ers.
Open practices will begin at 8:30 or 8:55 a.m. CT. Gates will open to fans at 7 a.m. on Sunday, July 31 and one hour prior to the remaining practices with lines forming on Murworth Drive. The NFL Clear Bag Policy will be in effect for all practice sessions open to the public.
Free tickets for public practices at training camp can be printed from the Texans official website here, beginning at 10 a.m. on Wednesday, July 20, with a limit of four per person, per practice while supplies last. Season ticket members, priority wait list members and fan clubs will be given priority access to free tickets at 10 a.m. on Tuesday, July 19 and will be notified via email for an opportunity to print out their tickets while supplies last. Tickets for Youth Day on Aug. 3 will be available exclusively at Houston-area Academy Sports Outdoors locations, including locations in Beaumont and Huntsville, while supplies last starting Wednesday, July 20 at 10 a.m. Bleacher seating at each practice session is general admission.
The Texans School Supply Drive presented by Toshiba is back. The drive will be held throughout training camp and encourages fans to bring school supplies with them to donate at practice. The school supplies will be donated to the Houston Texans YMCA for distribution to deserving students in its service area. Anyone who donates school supplies is eligible to receive daily giveaways and prizes. Fans can also bring supplies to the Go Texan Store if they are unable to attend practice.
Texans Ambassadors and TORO will also be available for autographs at the practice sessions. Fans will be able to watch practice sessions as well as participate in the Fan Zone behind the bleachers, with kids having the opportunity to take part in TORO's Kids Club Zone presented by Kroger, featuring various Texans interactive games.
Free parking is available beginning at 4 a.m. west of the Houston Methodist Training Center off of Murworth Drive in the Yellow Lot on July 31 and beginning at 4 a.m. south of the Houston Methodist Training Center off of Lantern Point Drive in the Green Lot on Aug. 2-3, 6-7 and 18.