Over the past few months, we've collected data from social media, fan focus groups, current players, Houston Texans Legends and more.
You asked, CEO and Chair Cal McNair listened.
The Texans are in the process of exploring possible uniform changes, starting with fan surveys and focus groups. The idea was first discussed publicly by Chair and CEO Cal McNair on a Reddit AMA (Ask Me Anything) session prior to the start of the 2022 season.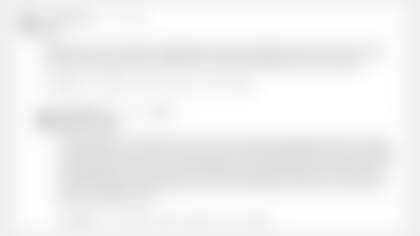 "We have already engaged the NFL to better understand the process to formally start a fan research study and the timeline and guidelines if the fan research steered towards change. No promises but we will challenge everything, and we won't be afraid to evolve," said McNair in September.
Focus groups are taking place with fans while Texans Legends will also have a session and the players themselves are getting a chance to give their input as well. Opinions are being sourced on color, jersey and helmet design.