* HOUSTON -* The Houston Texans have signed North Carolina State DE Mario Williams and plan to take him with the first overall pick in the 2006 NFL Draft. Williams becomes the second Texans number one pick in team history.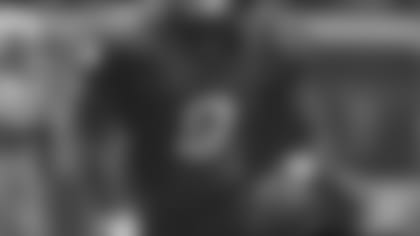 Williams (6-6, 291) becomes the first North Carolina State player to be taken with the first pick in the NFL draft. QB Roman Gabriel was the top overall pick of the AFL draft and went second overall in the NFL draft in 1962.
In three seasons for the Wolfpack, Williams started 34 of 36 games. He totaled 175 tackles, 55.5 tackles for loss and 26.5 sacks. His 2005 season will go down as one of the greatest in NC State history by a defensive end. He set school records in sacks, with 14.5, and tackles for loss, with 27.5. Williams' sack total ranked fourth nationally and he finished second in tackles for loss.
Williams earned Freshman All-America honors in 2003 after recording 56 tackles (34 solos), five sacks, 13 tackles for loss, seven quarterback pressures, five passes defensed, two forced fumbles and a fumble recovery. As a junior in 2005, he was voted the Wolfpack's Most Valuable Player by his teammates and was a consensus All-American.
Williams, who hails from Richlands, N.C., has been compared by many to Carolina DE Julius Peppers, who was drafted second overall in 2002. Following a stellar prep career at Richlands High School where he was an All-State and All-South selection, Williams' high school jersey (number 82) was retired.
The Texans have spent their past four first round draft picks on the defensive side of the ball. DT Travis Johnson was the 16 th overall selection in 2005, and CB Dunta Robinson and LB Jason Babin were taken with the 10 th and 27 th in the 2004 draft. The Texans' first pair of first-round picks were offensive players—QB David Carr in 2002 (1 st overall) and WR Andre Johnson in 2003 (3 rd overall).
Williams' signing marks the second time that the Texans have had their first-round pick signed before the draft. QB David Carr agreed to a contract prior to becoming the Texans' first-ever draft choice in 2002. The Texans felt that agreeing to terms with the top pick was important in order to ensure that the player will begin training camp along with the rest of the team.