HOUSTON — The U.S. Women's National Team's highly anticipated "Fan Celebration Tour" will travel through Houston's Reliant Stadium on Saturday, Oct. 23, as the team makes their first-ever appearance at the three-year-old stadium.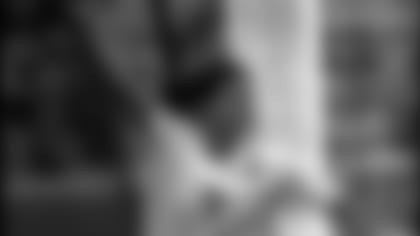 The match is one of 10 for the U.S. Women's National Team this Fall as they tour the country in the wake of the team's emotional 2-1 Gold Medal overtime victory over Brazil at the 2004 Athens Olympics. That victory was a sweet return to the top of the women's soccer mountain for the U.S. WNT, who previously won the Olympic Gold in the USA in 1996 and FIFA Women's World Cup crowns in 1991 and 1999.
The City of Houston has previously hosted the U.S. Women twice before, most recently a 3-2 victory over Mexico at Robertson Stadium back on Dec. 10, 2000. In 1996 Clyde Abshier Stadium was the venue for a 3-0 U.S. win over Sweden. Overall, the U.S. has a perfect 5-0 record in five games in the state of Texas, which is "home" to U.S. sports legend Mia Hamm, who will retire alongside teammates Joy Fawcett and Julie Foudy at the conclusion of the "Fan Celebration Tour."
"I always love coming back to Texas," said Hamm, who has scored a world record 153 goals during her 18-year international soccer career. "The fact that I can drive there I am so excited. Every time we have played in Houston, it's just been tremendous. I remember being so impressed when we've come in. The crowd support was tremendous there. For me, to be able to have most of my family there is always extremely special. I have a brother who lives in Houston, but most of my family lives in Austin and they can come down and be a part of it. It's my home state, so to be able to compete in my home state is always a very proud moment."
Tickets for the match in Houston range in price levels from $17 to $42 and go on sale next Tuesday, September 21, at 10 a.m. CT through ussoccer.com, at all Ticketmaster ticket centers throughout Texas (including Fiesta, Foley's, FYE and Wherehouse Music), at the Reliant Stadium ticket office and by phone at 1-866-GO-TEXANS.
Houston to Host U.S. WNT "Fan Celebration Tour" on Oct. 23**
The "Fan Celebration Tour" begins with a Sept. 25 match at Frontier Field in Rochester, N.Y. The match in Rochester sold out on Saturday just a few hours after tickets went on sale to the general public. Following the match in Rochester, the hometown of U.S. Olympic hero Abby Wambach, the tour will immediately embark for the U.S. Women's National Team's first-ever match in Western Pennsylvania as the city of Pittsburgh and Heinz Field host the team on Wednesday, Sept. 29.

The team will travel west for the third scheduled match on the tour, which is slated for PGE Park in Portland, Ore., on Oct. 3, site of FIFA Women's World Cup games in both 1999 and 2003. The tour then proceeds rapidly through four cities in the Midwest: Cincinnati (Oct. 10 at Paul Brown Stadium), Kansas City (Oct. 16 at Arrowhead Stadium), Chicago (Oct. 20 at Soldier Field) and Houston (Oct. 23 at Reliant Stadium).

The first November date on the tour will see the U.S. at Giants Stadium in East Rutherford, N.J., on Nov. 3, a return to the venue that kick-started the 1999 Women's World Cup by hosting the tournament's sold-out opening game in front of 79,972 fans. A second match during the month is slated for Nov. 6 at a venue to be named shortly.

The tour will conclude with a final match in December at a venue still to be finalized. As it becomes available, schedule and ticket information for all 10 matches on the "Fan Celebration Tour" will be released to registered fans at ussoccer.com.
The entire "Fan Celebration Tour" marks one final chance for the U.S. Women's National Team's legion of diehard supporters to see this group of special players on the international soccer stage. The players and fans alike will be able to celebrate the U.S. legacy that includes two Women's World Cup championships, two Gold Medal victories and top three finishes in each of their seven FIFA world championship events.
In addition to the celebrated retirements of Fawcett, Foudy and Hamm, the 2004 Gold Medal winners also include veteran defender Brandi Chastain, midfielder Kristine Lilly and goalkeeper Briana Scurry, as well as the USA's new Gold Medal and FIFA Women's World Cup heroes: Wambach, Shannon Boxx, and Cat Reddick.