With free agency kicking in and teams digesting pre-draft workout numbers, I thought it was time to weigh into cyberspace (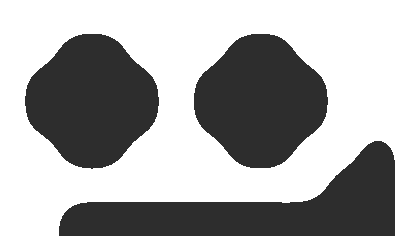 check out my thoughts on the Texans' offseason here and here).

The Texans left the 2007 season with a good feeling about the future, reminding some of us about the mostly positive-vibed warm and fuzzy 2004 offseason. That's when the likes of Aaron Glenn and Jamie Sharper were shown the door and the team tail spun to 2-14. Sharper's knee was a ticking time bomb, but having A.G. around for another season or two could have helped this squad. Anyway, the team did very little to bolster the offensive talent and got crushed on its way to the number-one pick in the draft.

But this year is different. Gary Kubiak and Rick Smith are not going to sit around and celebrate 8-8. Mike Flanagan, Shawn Barber and Jeb Putzier are gone. These were players brought in for leadership and fine play, but because the team can get plenty in both those categories from other sources their services were no longer required.

Free agency will be busy. Of the eight men who have played in the secondary the last two years, six are free agents. The other two are Dunta Robinson, who won't be available until mid-season at best, and Petey Faggins, who's future here is not exactly a lock. The Texans also need an outside linebacker with Danny Clark and Charlie Anderson on the market as unrestricted free agents.

Running back is a hot topic. Ahman Green will be back, but the team won't assume he'll stay healthy. Any way you slice it, there is going to be a name on the board as pick No.18 arrives that will inspire an impulse buy from the fans. But if the Texans can trade down, it might be wise considering many of the good decisions this administration has made in the draft. Still, it's hard to argue this squad is not screaming for a stud back who will be a reliable difference maker.

Did the Giants' win make you feel more or less optimistic about next season? I felt good in knowing that an 8-8 team was capable of that performance a year later. It also shows you how hard it is to climb the mountain. It's especially difficult in a division that's swelling with high performing teams. It's likely that one of the four AFC South teams will back slide in '08 and it better not be the locals.

Indy should still win its standard 12 , or do they come back to earth? A 10-6 record for them would be a big step back. Jacksonville could be even better next season as David Garrard gets even more comfortable. Vince Young's sophomore slump (and Madden cursed campaign?) still yielded 10 wins last year. The Titans don't appear to be getting any worse. The Texans are certainly trending upward, but need a big push to knock one or two of the teams in front of them off the hill.

We have a long way to go with the whole free agent season and the draft coming up. Let's watch them dig in and see what they come up with.