Hello Texans fans…My name is Nicole and I'm one of the 15 rookies who have the privilege to be a Houston Texans Cheerleader for the 2007-2008 season! Auditions are finally over for everyone. They announced our 35th cheerleader, Amanda, on May 11th live on ABC13.
A staggering 60,000 votes determined the fate of our new cheerleader Amanda. I hung out after the live newscast to welcome her on the team and have come to the conclusion that the city of Houston makes an excellent jury!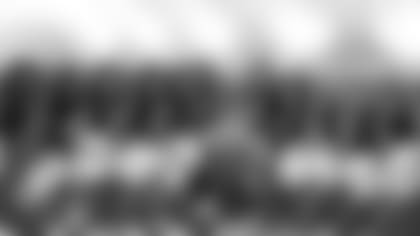 Our new team is buzzing with excitement as we begin to prepare for the upcoming football season. Already many rookies have a handful of appearances under their belts.
Being from Austin this organization has already proven to be a unique way to see the city and meet some of the nicest Texans Fans! It becomes a real balancing act since every cheerleader is required to either have a full time job, be a full time student, or be a full time mother. We wouldn't trade it for the world! Our media and photo shoots for the website will be wrapping up this week and we're all excited to see the finished product. Looking forward to what's yet to come and loving every minute of it!